What is Google Workspace Business Starter?
This is an app that can help you to get your business started. It has email, video conferencing, online document editing, and shared calendars, among other things. It has everything you need to get your business started.
You will need to learn all about this program before you use it. You can learn about Google workspace business starter by going to Google and researching the app. You could also read this article to get a little information about it.
This article will help you to learn a little about the app and help you to get started. You will also need to do more research to learn everything you need to know. You can also contact Google and they will give you more information.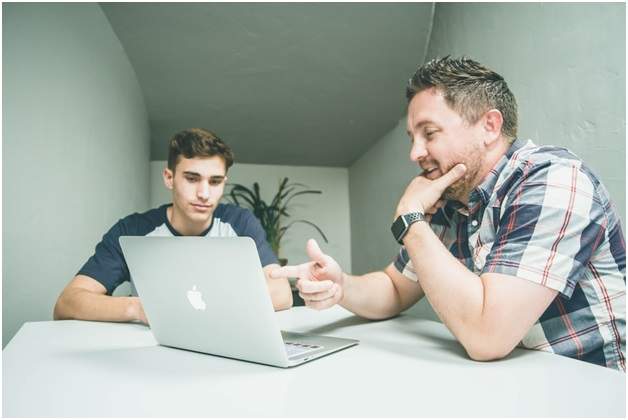 Information to Get You Started
You Can Use Branded Email – This is very much like consumer Gmail but has your company's name on it. It would be @abccompany instead of @gmail so that your customers know that the email comes from your company. This helps to prevent your customers from sending the email straight to the trash.
Store and Share Unlimited Files – Every user in your company will have their own Drive account where they can store unlimited files. They will also have a Team drive where they can share all the information they need to share with their teammates. They won't have to give access to team members with this version like they do with the consumer version.
Collaborate in Real Time – Google Workspace allows all the team members to collaborate even when they are away from the office. It has many collaboration apps so that everyone can work together. These are different than the consumer version that only has a few.
Integrate with Other Apps – Your team can work together without any trouble when you integrate Google Workspace with CRM and other apps. They can do all this through the Google Workspace app without having to leave it: https://www.techrepublic.com/article/google-workspace-a-cheat-sheet/. They can do things such as auto log tasks, meetings, calls, and other things all through Gmail.
Manage All from Admin Console – You can manage everything directly from the admin console – you don't have to leave this to do individual tasks. You can manage your data, apps, and users all from this console. You can even do things such as unblock apps that are untrusted, enforce the security keys, and require all two-step verifications.
Enterprise Grade Security – Even though the admin console allows you to do many things, combining it with Endpoint Management allows you to do even more. You can decide which employees have access to important accounts. You can even distribute apps to your employees mobile devices incredibly fast.
Preserve Data with Google Vault – You can preserve important information from accounts, even those from accounts that have been suspended. You can prevent information leaving your company when employees leave by setting up retention rules. This will allow you to retain important information when those employees leave and protect you from possible legal issues.
Launch Websites with Google Sites – If your company needs to launch new websites because you are just getting started or because you need a new way to interact with customers, you can do so with Google Sites. Your team can launch new interactive sites with absolutely no previous programming experience. There are easy to follow templates that can be used to do whatever it is you need for your new site.
Get AI Powered Productivity and Insight – This workspace allows AI to help with important tasks such as scheduling meetings and automate easy tasks. There are tasks that can help you to finish sentences on emails and to remind you to answer emails that need to be answered. See here how AI can help you with these tasks. Google sheets is also integrated with other apps so that your employees can manage data with ease.
Enables a Consistent Experience Across Devices – Google Workspace can work on any internet browser, but of course it works better with Chrome. Because it can work anywhere, employees can bookmark the site and then use it over all the mobile devices. Your employees can keep access to the optimized desktop on any device they choose to use.
 Conclusion
               Google Workspace can help your business in many ways that will optimize your experience. It can help with email, file storage, collaboration, and many other areas of your business. It can help the business to get things done in an expedited time frame because employees can collaborate from wherever they might be.
This is a good app to have if you are opening a new business or are revitalizing an older business. You can even create new websites for your company with little to no programming experience. This program can help your business to succeed in today's tech environment.