Instagram is the largest online platform for sharing photos and short videos with over 1 billion monthly users and millions of posts shared and traded daily. Instagram is a powerful tool in digital online marketing and building a strong brand for business or self-marketing by building a large network of followers.
GetInsta is a unique service that will give you the ability to get "likes" on posts or get real free followers for Instagram accounts. You can also double the numbers of likes and followers with relatively less effort and time through the paid packages that they offer.
How to use GetInsta to get free likes and followers?
GetInsta service is available through a program running on the Windows system or a dedicated application for Android devices that can be downloaded from the official page of the service through: this link
Create a new account using your email and choose an appropriate password.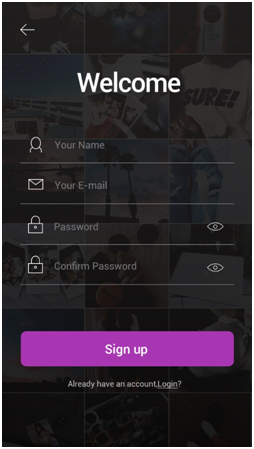 Log in to the program or application.
Add your Instagram account (the short username only). The program / application will not ask you for the password, only the username. You can add more than one different account.
Now you have to have virtual Coins in order to use them to get "likes" or followers, and this can be done by making likes or following other accounts. (GetInsta will give you 1000 VC Coins for free when you create a new account for the first time)
If you want to get likes for a specific picture, press Get Likes and select the picture or pictures you want from your account.
If you want to get new followers for your account, press Get Follower, then click on the account that you want to increase the number of followers.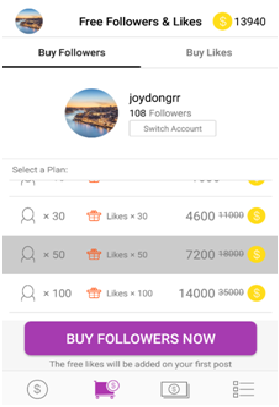 Why is GetInsta special?
GetInsta is one of the best services to increase the number of likes and followers on Instagram for the following reasons:
Safe service: no viruses, no threats, and no account breaches. It is a completely safe service that maintains the privacy of your account and data and is not exploited in any way, as the service was developed by experts taking into account all security aspects.
Real Followers and Real Interactions: Unlike other deceptive services that offer similar bogus services, GetInsta offers you real followers for your Instagram account and not fake accounts or ready-made bots that may put your account at risk. All follow-ups and likes will be done in normal time from real accounts.
Free basic services: You can use the service for free to increase the number of followers of your accounts and get free Instagram  likes on your photos and posts. You can increase your virtual coins through the application and use them to get followers and likes.
Paid advanced services: We also remind you that the service provides you with paid packages at competitive prices in order to double the number of followers and likes on different accounts on Instagram.
Other important advantages: This integrated service also provides other advantages such as completing the follow-up and liking process immediately, but in a reasonable period of time, but you will see the change in the first 24 hours, all of this is done in the presence of technical support throughout the day provided by specialized technicians. The whole service is under the supervision of a team of experts in this field for years.