Are you looking to grow your digital brand and company? If you are, then you are in the right place. This article will provide you with the best tips to grow an online business. The aim is to help you take your digital brand to the next level.
Growing a digital business is not as hard as many people think. Of course, it takes work to see your ideas turn to reality. At some time, you have to take the necessary step to achieve success in your business. An effort that ensures your brand is getting the deserved traction. One way is to consult with a digital marketing company to help with the planning.
This way, your brand gets promoted to the right audience. This will, in turn, increase sales and generate revenue. This is intricate mostly for beginners. Not to worry, the tips below will help you take your brand to the next level. If carried out well, it will help grow your digital brand immensely.
Go All-in with E-mail Marketing Campaigns
Emails have been around for a very long time. It is still very useful in growing an online brand. Despite the propagation of social media, emails remain an excellent messaging platform. Emails help to target specific audiences. So long you have the audience's contact information.
Even with a contact list, it does not end there. You have to begin creating an email list. This is highly essential. Though this might take some time, it will eventually pay off as time goes on. As soon as you have a comprehensive list, you start promoting your products and services. You begin to show the people why they should engage with your brand—test different marketing campaigns.
Find out the one suitable and more productive for you. Once you know your productive email campaign, you promote your best content. This will draw visitors to your brand.
Make the Best Use of Social Media Platforms
It is essential as a digital brand to leverage the power of social media. Social media platforms such as Facebook and Instagram are great for businesses. Using these platforms is no longer a choice; it is a necessity.
A business calls for building a relationship and being social. This is essential if you want to take your brand more successful. Leverage the use of Facebook and Instagram. To grow in these platforms, cross-promote your accounts in your web posts or newsletter.
Also, make sure to share catchy and intriguing content. Contents that people can engage with and share with others. Contents that are interesting as well as valuable. Your content should be able to solve a problem in a fun way. This will get your contents lots of views, likes, and shares.
Set your SEO Master Plan
It helps if your contents show up on Google's first page. Sometimes it can be the deciding factor in which your company grows. Search is a great way to get a range of audiences and potential customers. Audiences can find a brand through organic search or paid ads.
To get a better ranking in organic search, you have to create a great deal of content. Contents that are top-quality and are valuable to readers. If you cannot write lots of content, you can invest in paid ads.
Either way, you have to test what works and monitor their performance. You have to do this when it comes to SEO. You have to watch how your paid ads are doing. You must monitor the performance of your content.
Are your contents getting the required views? Are they increasing in rank? To grow in rank will take some time but will be worth the wait in due course. It could be worth learning more about search engine optimization and how it can help your business.
Do Not Underestimate the Power of Content Marketing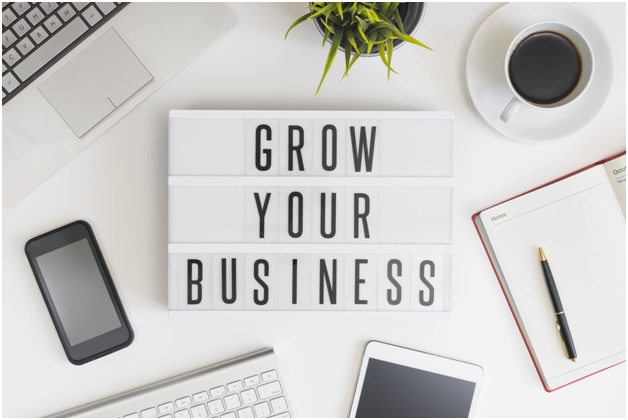 Content marketing is an excellent way to grow your brand. With content marketing, you create relevant contents to attract and retain audiences.
This helps to get more targeted traffic from search engines. With this, you do not have to spend money on paid ads.
An excellent way to add relevant content to your site is by adding a blog. Some tools allow you to add a separate blog page to your website.
Plan your content marketing strategy based on keywords. Find out the keywords that users are searching for. Then think of an excellent way to apply those keywords in your content marketing.
Content marketing is a known strategy that yields excellent results. It helps to market your brand with a minimal budget.
Be Active on Online Communities
Online communities' question and answer forums are places where people go to find answers. People use online communities to socialize, explore, find content, and post questions.
Some of the top online communities are Quora, Reddit, and TripAdvisor. These communities give you asses to people interested in your brand. It is your choice whether to join them and build authority.
All you have to do is find a community relevant to your niche. For instance, you run a traveling company; your online community would be TripAdvisor. This is because this community is relevant to your industry. It is where you will find people that are interested in traveling.
Make sure to avoid spamming on online communities. Genuinely participate and answer questions. This will help you build authority. Only mention your brand and website when the time is right.
Consider Affiliate Marketing
Most digital companies underestimate the power of building affiliate programs. Affiliate programs help grow a digital company. They offer a significant revenue stream to your company. You only have to deploy an affiliate program that can help your business.
To do so, you find a network suitable for your brand. You then provide affiliates the materials they require in promoting your brand.
Take Away
Yes, growing a digital company is not an easy task. However, if you know the right steps to take, success will be inevitable.
Remember that planning is essential to achieve success. Set your strategies, measure your performances. This will help to improve your business. Go all out with email marketing. Do not be afraid of content marketing—leverage social media. You never know what can come from testing new waters.