Amazon apparently plans to bring their own Messenger named "Anytime" to the market. Among other things, it should offer more functions than Whatsapp and do without telephone numbers. Amazon obviously works on a Whatsapp clone and wants to gain a foothold in the messenger business.
Anytime may be the name of a new messenger app that is working on Amazon. At least, in recent days, several screenshots and feature sheets have surfaced suggesting that the e-commerce giant from Seattle is creating an alternative to Facebook messenger and Whatsapp. In addition, Amazon according to media reports at least in the US users, what they expect from a good messenger service. It is currently unclear how far Amazon has advanced with the service. The survey sounds as if the company already had clear intentions to unleash the Anytime messenger. On the other hand, the collection of features to be implemented does not take place at a time just before publication.
There are already some really good alternatives to Whatsapp, but neither Telegram nor Threema or another messenger competitor can ever approach the Facebook so far. Last year, it had some 1.2 billion active users, and Snapchat is still far away, with some 300 million active users. Now, however, apparently another Internet giant Whatsapp is attacking frontally: According to "AFTVNews" Amazon is currently conducting customer surveys to a scheduled messenger called "Anytime". The site has received screenshots showing that the service may have more features than Whatsapp, and may take greater consideration of the privacy of users and their contacts.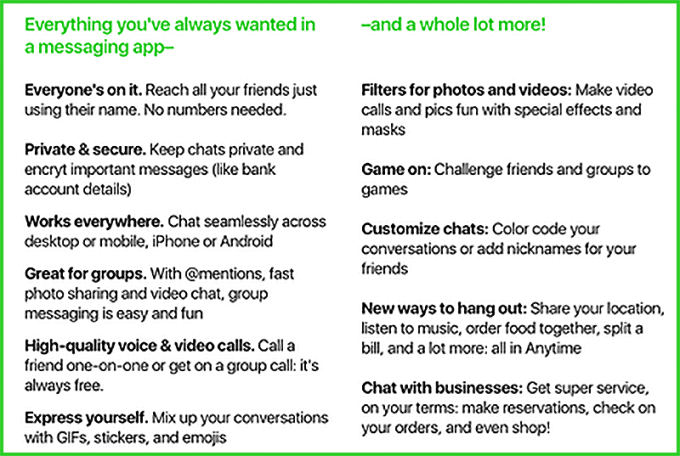 Name is sufficient
The biggest difference from Anytime to Whatsapp is therefore that it manages without phone numbers. The name should suffice to communicate across platforms between mobile devices and desktop PCs. The documentation does not show how exactly this should work. However, anytime users may also be connected by invitation. The service should be "free, fast and always secure," although it is not clear whether all chats or only "important messages" are encrypted as described in the description of the service.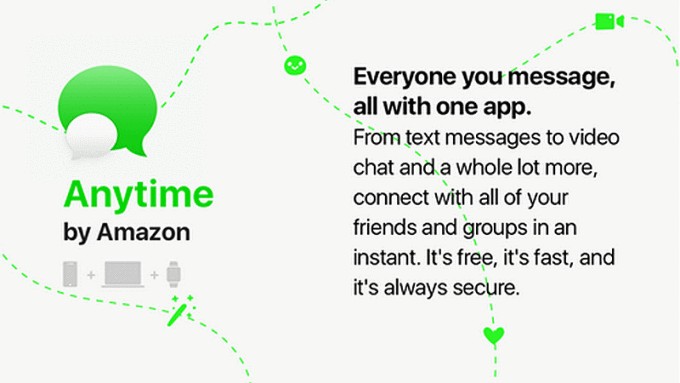 In addition to the exchange of messages between two users and in groups, the service will also allow voice and video calls, from filters through GIFs to "special effects", which is also available with Whatsapp or Snapchat. Anytime should also enable games between friends or in groups and according to the description, one can also shop with the Amazon service. Friends should also be able to do many other things through Anytime. This includes listening to music, ordering food or sharing bills. When the service comes, Amazon will most likely add the Messenger to its digital assistant Alexa. The echo speakers have recently received a call function.
Amazon Messenger: Numerous options for monetization
Overall, the service, at least according to the proposed features, could have a variety of features ranging from multichat functions, through encryption technology, to voice and video calls. Business functions such as reservations, orders and team meetings that could certainly monetize Amazon, or group functions such as P2P money transfer, or multiplayer games are also evident. A wide space could take photo and video functions, with filters as well as special effects available.