Android sends location data to Google, even if GPS is not enabled. The reason for this is a service that Google uses to improve its service.
Android determines since the beginning of this year the approximate location of its users without their knowledge. The Smartphone determined by the connections to the mobile masts the approximate position, it is said in media reports. This data would then be sent through a background service called the Firebase Cloud Messaging Service, which pings the network on a regular basis.
Actually, these sensitive data are known only to mobile service providers, who pass on such information only in extreme cases to other bodies such as courts. One way to get around the localization and sending the data did not pass. However, according to Google, this information never landed in the network synchronization system or on Google's servers.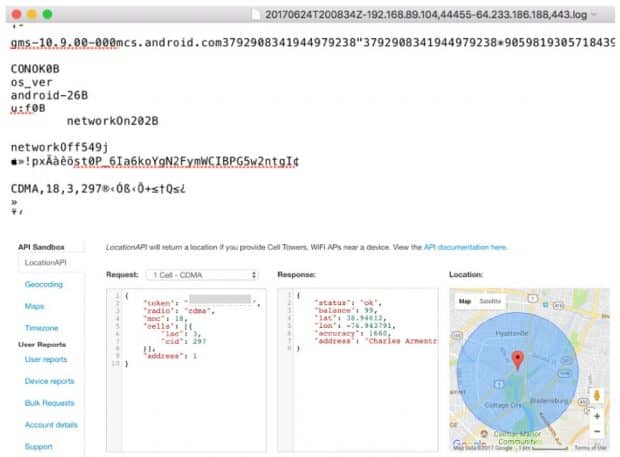 Google gets a relatively accurate location for Android users even if they do not use GPS. For this purpose, since the beginning of the year, the approximate location of the user is transmitted, which can be determined by triangulation of the position between different mobile masts. Google wants to stop the controversial practice.
The information is based on a report by Quartz magazine. Google confirmed the reports. "Since January of this year [2017], we have begun to use the Cell-ID codes as further information to improve the performance and speed of messaging," the company said. However, the information has never been incorporated into the network synchronization system and has not been stored on Google servers.
Google wanted to provide the user with this feature improved performance. This data should improve the performance of the network and messaging. However, a user's position may also be of interest for sending location-based push messages: Based on the location, Google could, among other things, play advertisements for customers who have a store near the located device. With the data of mobile masts, the position of a user within a radius of about 400 meters can be determined.
So far it is not known which versions of Android are affected by the problem. Google announced after the announcement of the process, however, to stop the determination of location data. At the latest by the end of November, the location in the background should be turned off for all Android smartphones.