A portable water bottle is included in every well-equipped backpack or handbag, at least if we are traveling a bit longer. We are confronted, however, with two problems. On the other hand, a lot of space is used, and on the other hand, many plastic surfaces are said to be it is not just the healthiest vessels. Bottles made of glass, on the other hand, are not particularly stable and the representatives of stainless steel turn too heavy. The Be O bottle fulfills both criteria and still makes its contribution to improving our environment.
Easy to carry despite half a liter of fill, beautiful to look at and absolutely safe for health, promises developer Damir Perkic with its Be O bottle. In addition, he is keen to make his contribution to the environment and to harness his potential customers.
Light weight, easy to disassemble, dishwasher-safe, handy and smart
What distinguishes the Be O bottle from an ordinary PET bottle? The design would be quite obvious. The Be O bottle consists of four components that are easy to clean; Two halves of the bottle, connected by a sealing ring and the lid with finger grip. The empty Be O bottle can also be screwed together again so that the upper half of the bottle lingers in the lower space.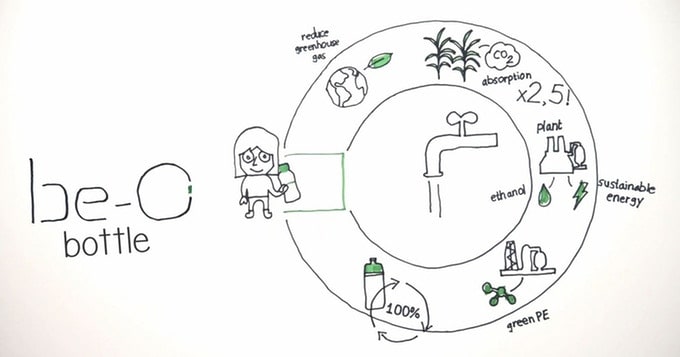 The handle on the lid is suitable for holding the bottle with your fingers or, for example, with a carabiner attached to the backpack. The rotary closure on the bottle neck was rounded by a friendly drinking attachment so that the lips do not touch the thread.
Health-friendly with good purpose included
The Be O bottle consists of 94% of the old cane of sugar cane, a material called BIO-PE and thus contains no toxic substances. Furthermore, it is 100% recyclable. Despite its lightness, the material is very sturdy and can withstand smaller supports effortlessly. Even a hot dishwasher does not bother him, up to 80 degrees. The Be O bottle is delivered in three different colors which can be combined with one another and it will be very interesting! With every purchase of this drinking bottle, 1 euro is donated to a dependent, non-profit organization for the benefit of the environment.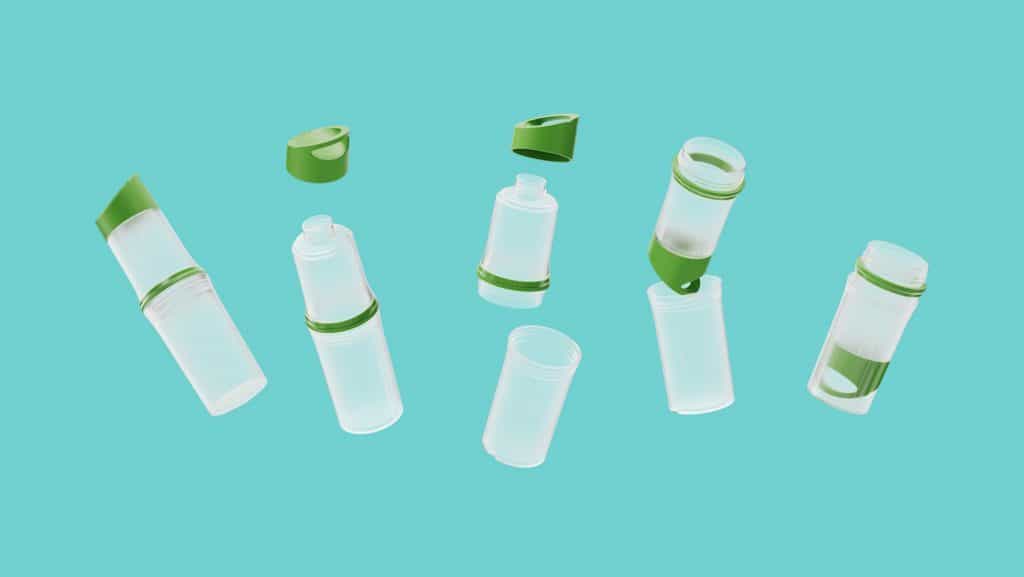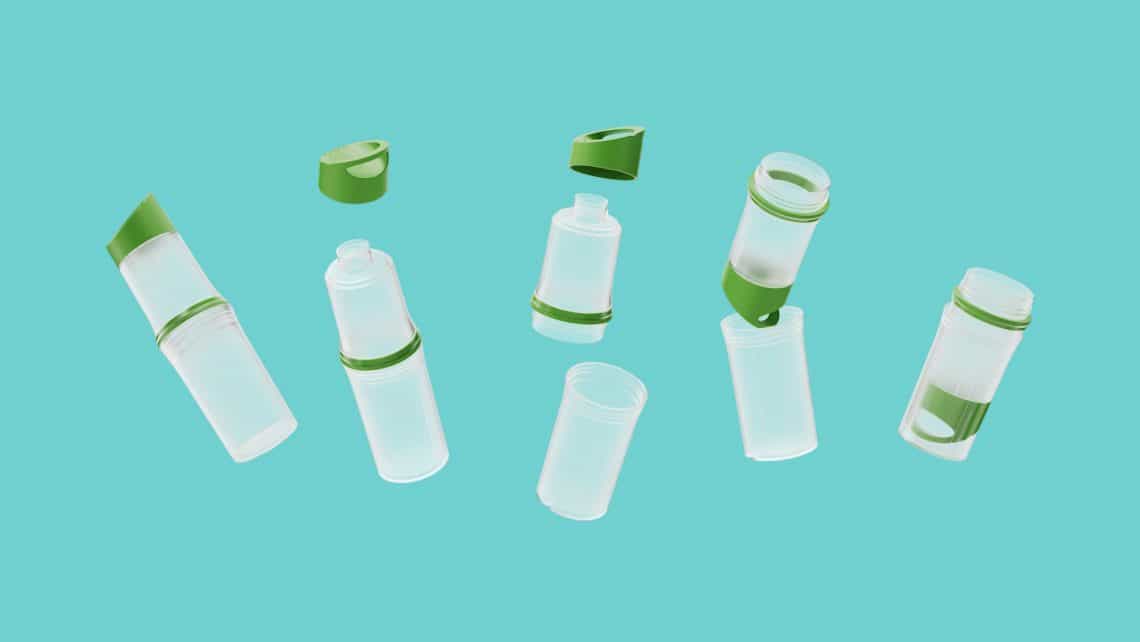 If the buyer decides for the blue version, a euro goes to The Ocean Cleanup, an organization that uses its own method to filter plastic waste from the seas. If the choice is based on the white variant, the donation to Plastic bank will be carried out, thus supporting the project to recycle plastic waste and to make it available to developing countries. The green Be O bottle supports Trees for the future and thus finances the planting of ten new trees per euro. Thus the Be O bottle is both; A practical addition to everyday life as well as a small but not insignificant contribution to a better world. Interested parties can buy their Be O bottle on Kickstarter from 14 Euro; Who wants all three colors at the same time, is with 42 euro only 🙂