Machine learning algorithms analyze the context to predict possible responses in applications such as Gmail and Allo. Can you imagine that your mobile could read your mind and respond to messages without you having to type a single word? Well, there is already a computer program (quite rudimentary at the moment) able to guess your answers and Google wants you to use it on your mobile. That amazing program is in the name called 'Reply' from Google.
The experimental area workshop of Google Area 120 has developed Smart Replies, a program that proposes possible answers after analyzing the input message. To "guess" the answers use Google's machine learning algorithms.
The idea of Google is to launch a program that integrates this technology and can be used in all types of applications and platforms compatible with Android, according to Slashgear.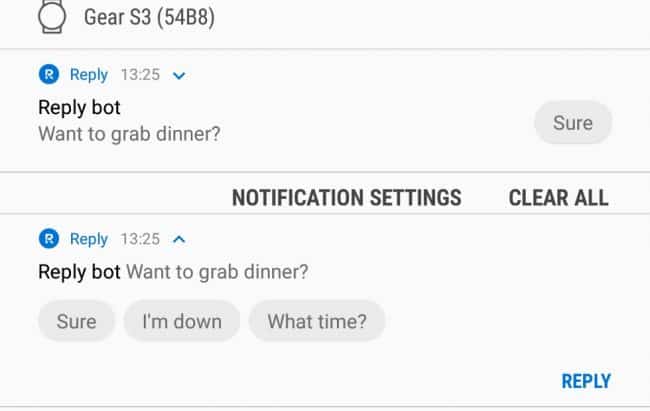 So far they have created a very basic "semi-official" version from Area 120. It's called "Reply" and is in the testing phase.  A group of testers has been testing the beta version, which is now available to everyone. Anyone who wants to try Reply can download the APK file from the APKMirror page.
To create replies Reply analyzes previous messages and other elements such as the calendar or the user's location 
The Reply options are not reduced to generic answers as if / no / perhaps, but are more elaborate words or phrases that make sense in the context of the conversation. In addition, the application analyzes other elements such as the calendar or location to create the answers.
For example, I could answer questions like "Can you stay this Tuesday?" With answers like "Tuesday is going well" or "I'll tell you something later" based on the commitments recorded in the calendar. With the GPS of the mobile enabled, Reply could detect if the user is in a traffic jam and automatically notify the people with whom it has been left.
It could also be configured to silence incoming messages while the user is driving or on vacation and Reply automatically responds; and the possibility has even been considered that the same application can deactivate the silent mode of the telephone to notify the user when the messages are urgent.  If you pass the testing phase it is likely that Google will integrate the Reply technology in applications of the same company as Gmail, Inbox and Allo. Later you could add Reply to third-party applications such as Facebook Messenger, Twitter, WhatsApp or Skype.
Reply could answer the question "How long will it take to get there?" Analyzing the GPS data of the device