Would you believe that the Internet has defeated the calculator at its own game? There are plenty of websites, apps, and software available that can make precise calculations for a wide variety of topics. When you use an online calculator, you no longer have to memorize or keep track of lengthy equations. All you've got to do is enter the relevant digits and—presto! Calculation complete. Say goodbye to human error.
There's an abundance of interesting calculators that you can use online. They're all unique. Others are very useful. And some of them are just plain fun! Here's a list of 10 online calculators that are definitely worth checking out, whether you truly need them for calculations, or if you're just curious.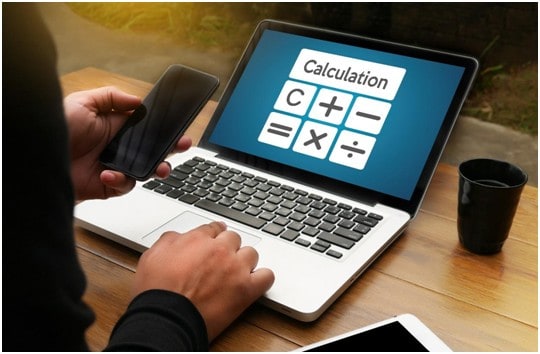 1.      Footprint Calculator
No, this has nothing to do with the footprint you leave in the sand while you're walking on the beach. This calculator measures your ecological footprint. In other words, how does your lifestyle affect the environment? How much of the Earth's resources does your lifestyle consume? Is your lifestyle sustainable?
The Ecological Footprint Calculator was developed by the Global Footprint Network. You're able to enter your consumption habits, and then the calculator will automatically determine how many Earths would be required to sustain that consumption if everyone on the planet lived like you. It can be somewhat alarming, but it's a great way to raise awareness about the troubles our environment is facing.
2.      Tax Calculators
Tax calculators are truly some of the most helpful calculators on the Internet, and you can find scores of them. You'll find free online tax calculators especially useful when you're trying to budget for the year. It's nice to get an estimate of what your expected income tax contribution will be. Whether you're preparing taxes for your business or for other individuals (perhaps you run a tax preparation agency, or maybe you're helping out your senior parents), you can find all sorts of tools to aid your filing, like a 199A calculator. You'll save yourself a lot of time and stress during tax season if you take advantage of any of the online tax calculators available.
3.      Caffeine Overdose
You'll love this one if you're a coffee drinker. The Caffeine Calculator uses your body weight to determine how many caffeinated drinks are safe for you to consume. Yes, you can even find out how much caffeine you'd need for an overdose.
4.      Rent Affordability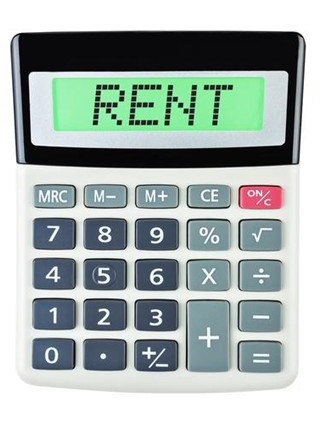 If you're in the market for housing, be sure to use the Rent Affordability Calculator to determine your budget. This calculator uses your salary to determine how much rent you should be paying per month. It's flexible, though, and provides you with a suggested minimum and a suggested maximum.
5.      Time Zone Converter
There are actually manyTime Zone Converters thatcan show you the time differences between any places in the world. Let's say you have a friend who lives on the opposite side of the world, and you want to know what time of day you're able to video chat with them. First you enter the city you're living in. Then you enter your friend's city. Depending on the converter,it can automatically give you the date, time, and other fun features for each of your locations. It's a very helpful tool if you're planning a trip to someplace in a different time zone.
6.      Mortgage Calculator
Use this online Mortgage Calculator if you're planning on buying a home. This calculator takes the home value, down payment, loan amount, and interest rate to determine how much mortgage you'd pay each month. It's really useful if you're trying to determine how much you want to put on a down payment.
7.      Fuel Economy Trip
When you're planning a road trip, trying to estimate your gasoline expenses can be difficult. But not with this Trip Calculator. Using your vehicle specs and the total number of miles you'll be travelling, it determines how much MPG you'll get and what your estimated fuel prices will be. These calculators will continue to grow in accuracy as the technology in cars become more and more advanced.
8.      Nuclear Weapon Effects
Here's a scary-yet fascinating one. The Nuclear Weapon Effects Calculator, created by the Federation of American Scientists, gives you an estimate of the damage that a nuclear weapon would do to selected US cities. The calculator estimates the resulting damage levels and wildfire areas that a nuclear weapon would cause. Yikes! Remember to duck and cover.
9.      Retirement Income Calculator
Even if you haven't yet made it to the Golden Years, it's never too early to think about your retirement. There are a number of Retirement-basedcalculatorsthan can help determine how much your retirement income will be depending upon your contribution amounts, contribution length, and age of retirement. They are great tools to use if you're really trying to crunch the numbers.
10. Travel Calculator
The website TravelMath uses an in-depth Travel Calculator to determine what your travel costs would be like were you to fly or drive from one location to another. It'll determine travel distance and fuel costs if you're driving, among many other useful things.
Whether you're a detailed planner or if you just have a case of calculator curiosity, you're sure to love all the super-specific digital tools.