As a business owner, whether it's large or small, your customers depend on you to keep their information safe. That's not even considering the amount of private information you have in your system, ranging from addresses and phone numbers to credit cards and banking information. It's not enough to protect your computers or networking systems against hackers or viruses, especially when there are so many other extraordinary threats with the potential to significantly damage your business and your reputation.
The BYOD Trend in Office Settings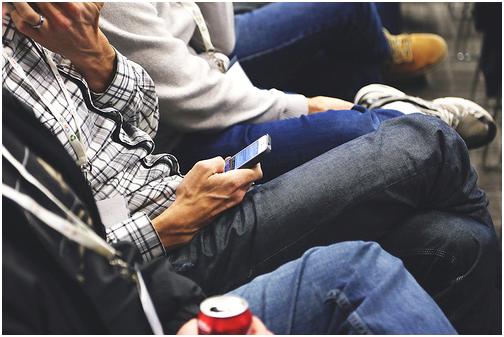 Image via Flickr by Startup Stock Photos
Increasingly, businesses and companies the world over employ a BYOD policy. That stands for "Bring Your Own Device," and what it means is that employees have permission to use their own laptops, phones, and other mobile devices. That doesn't seem like a big deal, and generally, it's not, except that your employees are now using their own devices on the company network to share information and data. It's possible that they're sharing some things they shouldn't.
One possible solution to this potential threat involves creating a policy for BYOD use in your office. Let your employees know what you will not tolerate. Having a policy in place also allows you to keep an eye on the documents, data, and emails your employees access on the company network.
Physical Theft and Theft of Information
Theft is a serious security problem in more ways that one. Because devices are so much smaller, and because it's easy to transfer sensitive data onto a tiny thumb drive, physical theft is a genuine worry in the business sector. Theft of information is a top concern, as well. Third-party security is often the best bet if you want to nip these problems in the bud.
Physical security, cameras, and monitoring software, such as tracking apps, can keep physical theft at bay. In addition to tracking your employees' behavior on their computers and other devices, you have to secure everything in the office. Protect your modem, the gateway link — where office computers connect to the outside internet — and even the emails employees send. Don't discount the benefit of hiring a company that specializes in cyber security. A professional team can help you protect your endpoint, secure the network, and prevent loss of valuable data.
Web Apps and Browser Plug-Ins
According to internet providers such as Verizon, browser plug-ins and web apps are enormous targets for malware, viruses, ransomware, and hackers. That's partly due to weaknesses in the browsers, but under-protected computers and devices are also to blame. Regular anti-virus software can't always catch every threat, especially if it's coming through a browser, an email, or an unauthorized app. Occasionally, merely visiting a website can cause problems, even if it seems legitimate. Hackers are smarter, after all, and they know how to exploit weaknesses, up to and including the ads on otherwise reputable sites.
It's no longer enough to equip your devices with traditional software. As hackers think ahead and advance their techniques, business owners, offices, and companies must do the same. How seriously do you take your security?