Android Wear market is going through a sluggish phase where sales are down, consumers are weary and innovation fails to instill demand among the users. At such a junction Asus brings its best ever Smartwatch namely Zenwatch 3 in the market with Italian leather strap, traditional three-button design complimented with a metal case design language.
It comes at a price point of $229 which isn't great given a number of Smartwatch is already available at its lesser price. Another mistake made by the Asus with this Smartwatch launch is that Android Wear Os is up for update with version 3.0 in just few weeks and it is highly unlikely that someone would want to buy a Smartwatch running on older version.
The design and look of Asus Zenwatch 3
This is the third iteration of the Asus ZenWatch and this time around Asus has found the right balance to make its device standout form the rivals. It features a sleek and round screen design with an OLED display for vibrant imagery. Zenwatch 3 is a refreshing design owning to the fact that Moto 360 and Apple Watch appears like a fancy toy gadget rather than a robust Smartwatch it is appeal.
Asus ZenWatch Manager offers as many as 50 different faces to try out on the watch to suit your style and preference as per the given occasion. In case a user isn't happy with the preloaded faces for their Smartwatch then they design one for themselves using the FaceDesigner within the Smartwatch.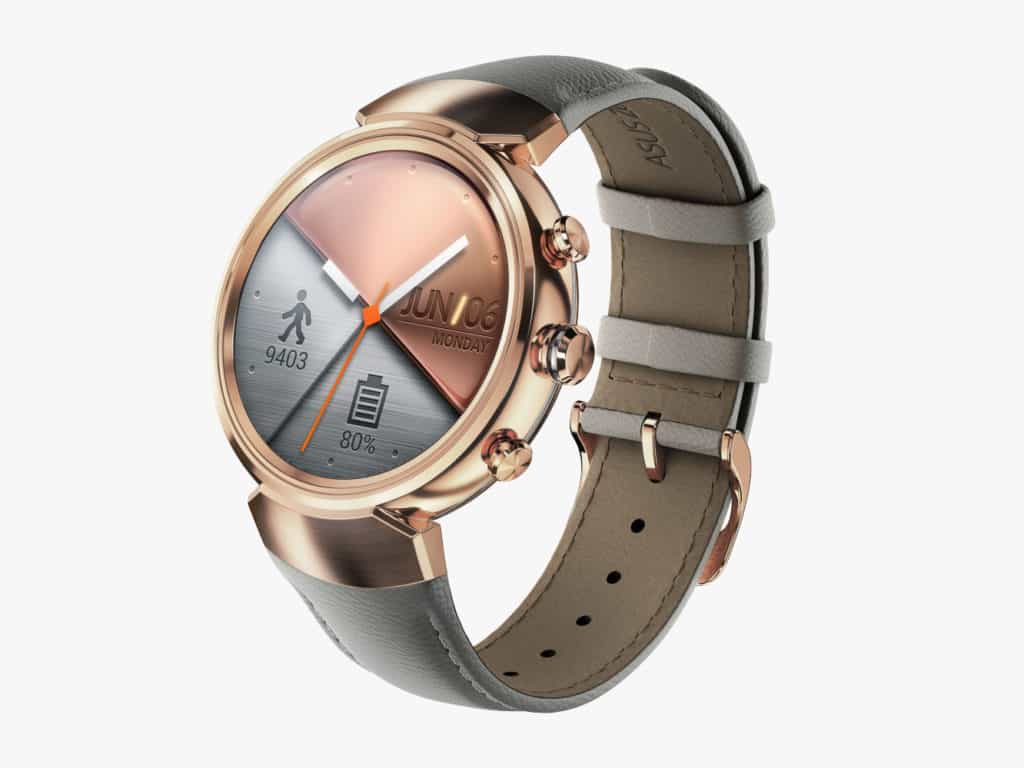 ZenWatch 3 also brings a slew of features which includes a wide range of Asus own apps such as fitness manager and sleep tracker. Since this watch run on the Google's Android Wear OS users can easily download a wide variety of apps from the app store.
Users can even configure the top a bottom buttons to launch the app of their own choice. When it comes to battery life ZenWatch 3 falls dearly by offering just 3 days of life. It comes with a magnetic donut charger which offers a faster charging option for a full day of usage.
The limitation of Asus ZenWatch 3
There are a lot of things which this Smartphone can't do and it is a serious concern for the buyers as well. It doesn't have a heart-rate monitor or a GPS chip and thirdly the software suite designed by the Asus is fairly limited in its performance and feature factor. It does have some of the cool features like ability to count user's steps, how much they ran or how many push-ups has been done.
It fitness tracking system is top notch but still fails to impress us as nobody need to count the number of pushups. Zenwatch 3 has an automatic brightness setting which allows device to dim as per the conditions which can be distracting for some of the users. In a nutshell Asus ZenWatch 3 can be described as a decent Smartwatch which can easily do the menial tasks with ease and grace.