Canon EOS M5 was announced last year with much fan fare but this device simply fails to shine as it did a year ago. It does follow the EOS branding technology which has helped in Cannon making a place for itself in the camera segment. M5 comes loaded with the EOS M camera having a 24MP APS-C sensor along with dual auto-focus system. Canon EOS M5 has all the good things going in its favor but it is still a year old device which leaves it falling behind the competitor due to lack of 4K support.
The Design of Canon EOS M5
The major striking design feature which helps in setting it apart from other M series camera is its electronic viewfinder hump. Canon EOS M5 comes with a compact which can be troublesome or awkward for the left eye shooters when using it in the shooting position. It has a built-in EVF which was sorely missed on its processors.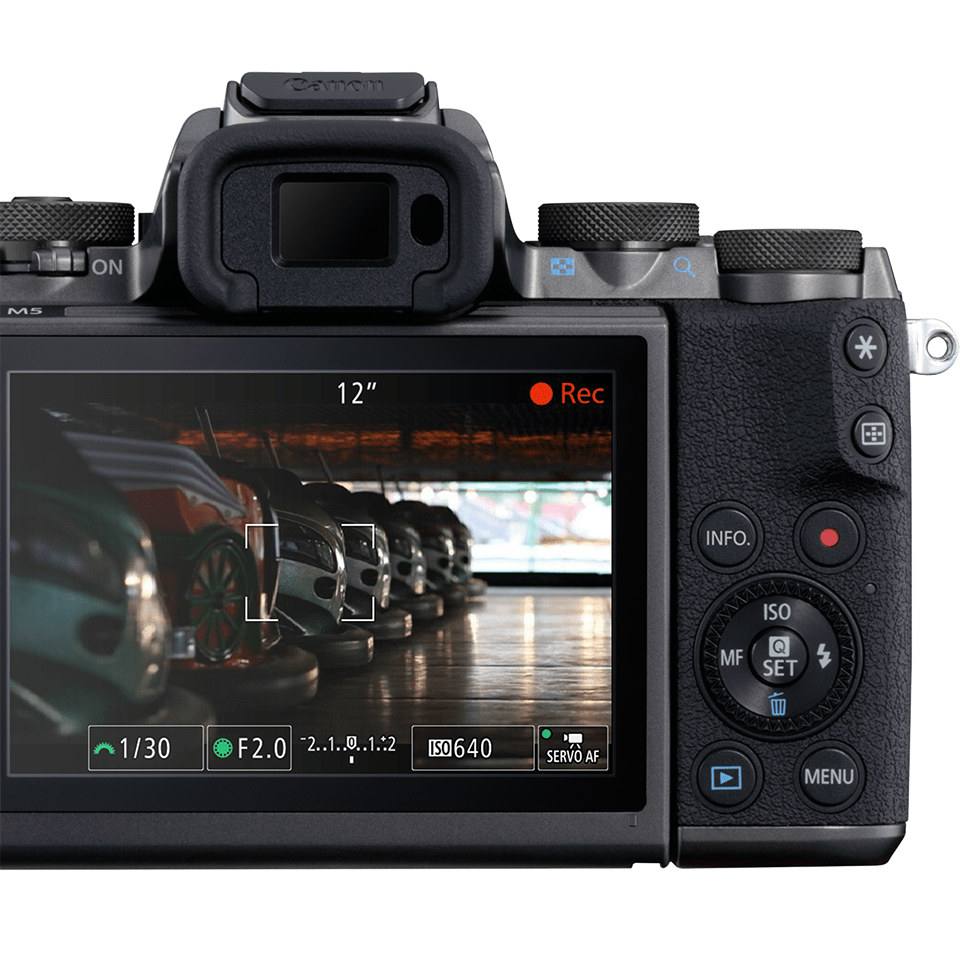 It has a 2.36 million resolution screen which helps in looking at great images with much better clarity, accuracy and sharpness. Like traditional camera it does have physical controls along with a touch sensitive screen. This camera works like a charm over the Wi-Fi and Bluetooth which enables users to control as well as transfer images on the go.
Incredible performance guaranteed every time
Canon EOS M5 comes with Digic 7 processor which has the ability to shoot at the rate of seven frames per second and comes loaded with exquisite features like autofocus and live view. When it comes to competition in the professional camera segment this camera doe's fall behind the leaders Sony A6300 which can shoot at 11 fps but Canon latest offering still makes a great device for usual photography.
Canon EOS M5 is a great upgrade over its predecessor like M3 when it comes to autofocus and it comes loaded with the Canon's very own Dual Pixel AF which helps in delivery lightning fast images on the go.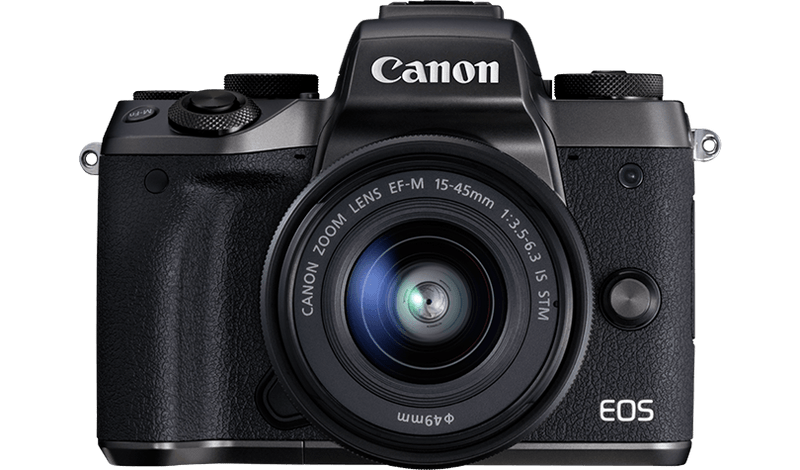 Whether to go for Canon EOS M5 or not?
Canon EOS M5 comes with a limited warranty of just a year which is a norm in the camera market. Buying this camera wouldn't be a bad decision at all it offers crispy, rich images and comes with a ton load of features but if you are expecting something extraordinary and demanding task then it isn't made for that. Video recording is poor on this device as it is suitable only for photography purpose.
As stated earlier Canon has placed its EOS M5 in a rather crowded market where users can get high profile camera like Sony A6300 which offers incredible 4K video recording capability coupled with continuous high sped shooting functionality.
Canon EOS M5 does hold its ground on its superior ergonomics and easy to use functionality. Users should go for it if they are looking for take anywhere camera which possesses the ability to take stunning images. If you are looking for a feature rich device with 4K then you should give it a miss until Canon enhances its EOS M ecosystem.