Canon EOS 1300D – Enhances Wi-Fi/NFC Competences
When Canon's EOS 1200D had been launched two years ago, it become quite popular and continues to be so with first-timers due to the forceful marketing campaign of the company.  Its successor is reviewed, the Canon EOS 1300D which was launched recently in India for around the same prices as the outgoing model.  The latest Canon EOS 1300D enhances Wi-Fi as well as NFC competences besides the other trivial changes to make it more modern and appealing for first timers.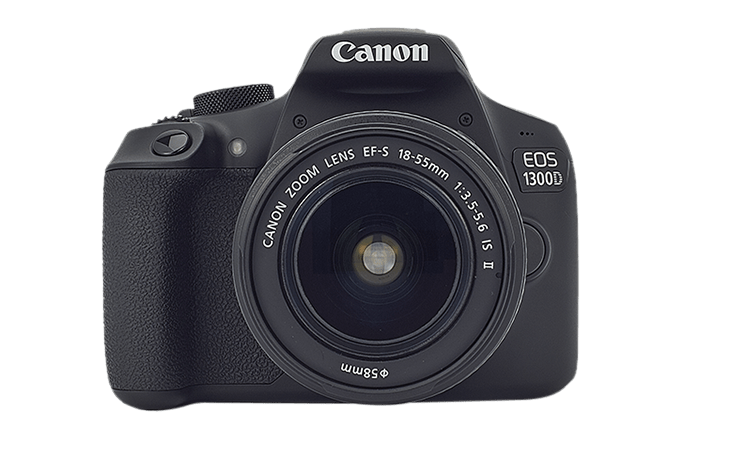 Canon has not drifted much from its present procedure and the Canon EOS 1300D seems almost similar to its sibling. Its body is said to be completely of plastic having a matte texture which is good for gripping and also resistant to scratches to some extent.  Rubber padding is placed where your finger and thumb would go making it easy to shoot with a single hand.
Its fit and finish seems to be equally good though the quality of the plastic recommends that this Camera seems to be made with a tight budget in mind. The body of the Canon EOS 1300D seems to be a little lighter at 440g and a bit compact than the EOS 1200D.  This is obvious when it is compared side by side.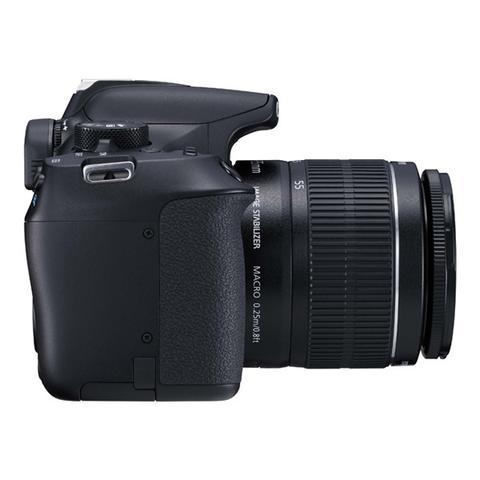 Added Wi-Fi Signal LED
Towards the left area, the Canon EOS 1300D tends to have an input for wired remote, a Mini-USB port and a Mini-HDMI port. All of its buttons are placed towards the right of the LCD and contains shortcuts for ISO, white balance, autofocus and drive mode, which also doubles up as navigation buttons for the menu system.  Besides this there is a dedicated button near the optical viewfinder for switching to live view.
Moreover it has also added a Wi-Fi signal LED which tends to flash when the camera is linked to a smartphone. Towards the top is a microphone, a pop-up flash together with a regular hotshoe mount for an external flash and the PASM mode dial.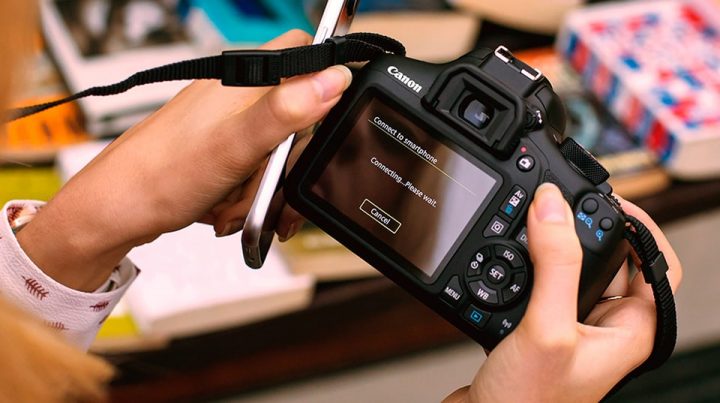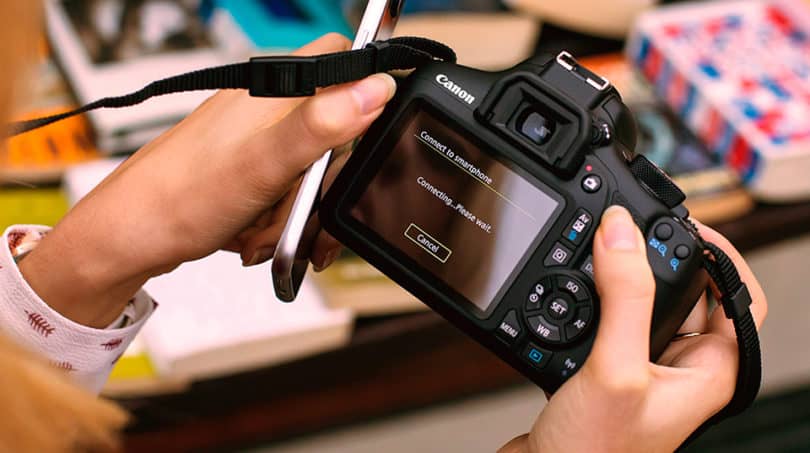 On the side, the dial tends to have a rough texture which makes it easy for switching modes even with wet of greasy fingers.  Just in front of the shutter release button for cycling between settings, pictures, etc. is a rotary dial.  All the buttons seems to be in comfy position thus making it easy to change settings at the time of shooting.
No Rotating/Angling Screen in Entry Level Series
The optical viewfinder of the camera provides the reading for ISO, exposure, shutter seed and aperture which are decipherable in sunlight. You get a 3-inch TFT display wherein the resolution has been almost doubled to 920K dots when compared to the one on the EOS 1200D.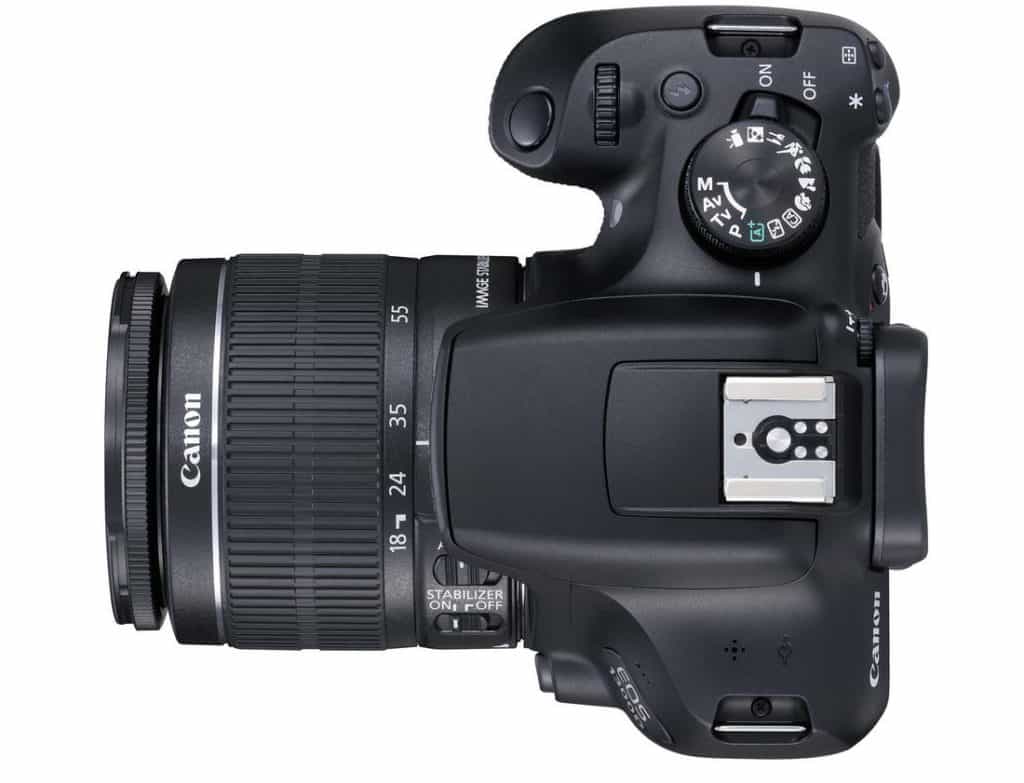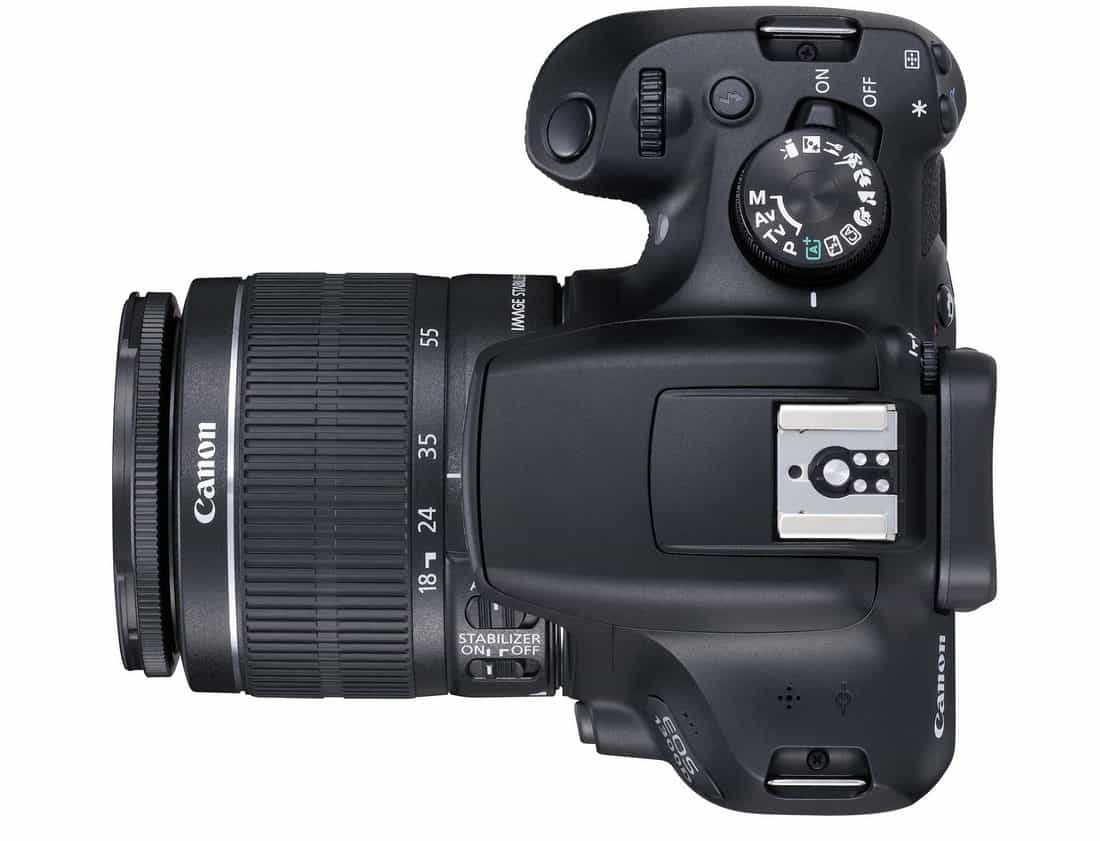 Owing to this, the preview images tend to look sharper with an improved ultimate output.  Unfortunately you do not get a rotating or angling screen in the entry level series of Canon. Sunlight legibility is firmly acceptable since it does not tend to wash out under sunlight. The Canon EOS 1300D is shipped with a standard EF-S 18-55mm IS II kit lens by Canon and features a built-in image stabilisation that can be switched on or off.
You can also switch between manual and auto focus. The aperture tends to range from f/3.5 to f/5.6, working from the wide to the telephoto end and this lens does not retract as much as some of the DX lenses of Nikon do.
Hence having it fitted to the body, the camera tends to lodge in a substantial mark in your bag.  In the camera box, you also are provided with a shoulder strap, data cable, external charger, battery and a 16GB Class 10 SD card.