Adidas Running Shoes – AlphaBounce
The Ultra Boost introduced last year has rapidly exceled its proposed resolution of running shoe and has become a vital figure for sneaker-heads, everywhere.  However, in spite of gaining success in the street wear public, Ultra Boost, Adidas tends to continue developing products around a repetition from funder Adi Dassler – `It all begins with the athlete'.  This knowledge and the utilisation of developing technologies like in the case of motion capturehad driven the design behind the company's new running shoe, AlphaBounce.
The AlphaBounce, before being a reality, had to be shaped by ARAMIS which is a motion-capture system that tends to assist in determining the amount of strain as well as tension triggered by various materials. ARAMIS used by NASA in inspecting the outer hull of space shuttles combines high speed cameras with flexion sensors in order to collect information at around 500 frames per second. Since the software maps bone, skin and muscle, it tends to provide the engineers of Adidas, a vision on how they ought to go on designing an improved running sneaker. ARAMIS can envisage the level of comfort on each area of an individual's foot right from the heel to the toes and also indicate when the fabric could be an obstacle for performance.
Sneaker's Upper with ForgedMesh
Senior design director of global running at Adidas of the ARAMIS system, George Robusti comments that `it is a really versatile tool.  The technology enables us to fine-tune how we approach the functionality of the product.  You need not think about the shoe being there'. With regards to AlphaBounce, Adidas had manufacturedthe sneaker's upper with ForgedMesh, a flexible, lightweight material, which is intended to fit like a glove though seems odd looking than the five finger shoes.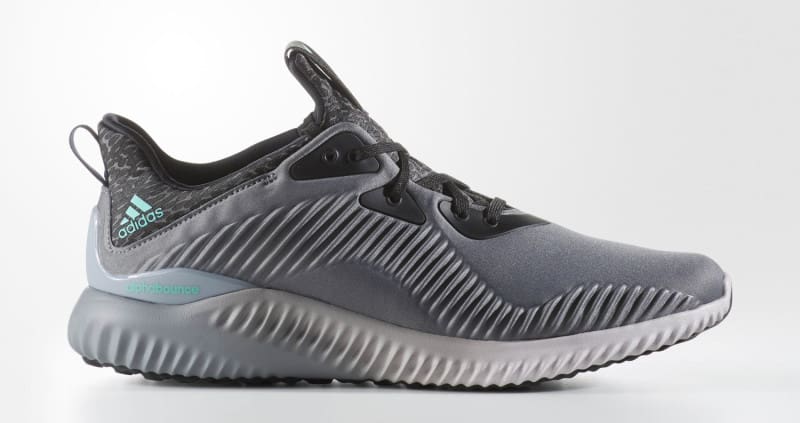 Robusti has mentioned that it was the first time a design had been brought to life based on data gathered from the motion-capture system, although Adidas had depended on ARAMIS in constructing a product in the past.  When asked how AlphaBounce tends to compare to the Ultra Boost and NMD, two of the most popular runner lines of the company, Robusti had stated that contrasting from those highly coveted shoes, the AlphaBounce had been designed primarily for performance though it still needs a modern look.
Running Experience – Feel Almost Elastic
Adidas had achieved that last part on mixing black, purple and orange colours accompanied with a limited edition speckled pattern meant to bring to mind the shoe utilised in Adidas' motion capture tests. What finalizes the vision for AlphaBounce and had inspired its nameare the Bounce midsole that had been redesigned to provide enhanced comfort as well as stability.  Bounce which had been debuted in 2015 with Energy Bounce and Mana Bounce seems a kind of elastic foam which has been planned to feel soft and bouncy.
Adidas states that running experience need to feel almost elastic. At the time of the sneaker demo, the AlphaBounce team matched its blend of materials as well as design techniques to Apple's signature approach, seamless integration between hardware and software.   Eventually Adidas plans to bring the core technology of AlphaBounce to the other products, inclusive of sports bras, apparel and various versions of the shoe.  It could be hard for AlphaBounce to stretch to the same level of admiration as the Ultra Boost and NDM or Nike's Free TN.