Android 2.0 was set to debut in February and so it did on Wednesday. In order to promote this new iteration of smartwatch based OS Google has partnered with LG for introducing two smartwatches with this OS.
LG very soon will be unveiling first two smartwatches namely LG watch Style and LG Watch Sport to feature the Android Wear 2.0 right out of the box.
Google has been slow in launching the new version of the smartwatch OS which subdued all the questions related to its future. First Android Wear OS launched in 2014 and since then Google has remained quiet on the smartwatch front.
Android Wear 2.0 comes with a ton of improvement over its predecessor and it is aimed at bringing back the faith and positivity in the smartwatch segment which dwindling fast in the recent past. The best thing about Android Wear 2.0 is that it allows users to customize the watchFaces as per their likes and dislikes which makes smartwatch more personal than ever before.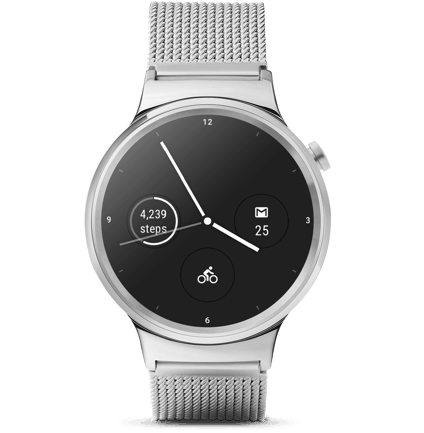 Support for Google Play and Google Assistant
Android Smartwatches will benefit a lot with the support for the Google Play store. It will make downloading apps specifically for the Smartwatches a breeze for millions of users worldwide.
Google will be bringing up a dedicated wearable segment in the Play Store for users to browse through range of app at their disposal. Google is speeding up the process for updating the apps to make existing apps compatible with the Android Wear 2.0.
Google Assistant integration is a big boost for the Android Wear OS wherein users will be able to make use of voice commands or a wider range of the smart tasks completion. This will help in booking cabs via Uber, setting up a reminder and users can use it more impressively by simply yelling 'OK Google'.
Wide list of smartwatches are set to receive Android Wear 2.0 update
Launching an OS without support for existing devices will not lead to any positive results therefore Google has asked the OMs to pick up the pace at bringing the update for Android Wear 2.0 within a short time.
The list of Smartwatches which will be gaining support for this iteration of OS are amazingly high and it includes every major to minor Smartwatches from Asus ZenWatch, Casio watches, Moto to Nixon and Tag Heur.
Updates for the Android 2.0 will come over-the-air (OTA) in upcoming weeks thereby allowing users to make most of the new features and functionality and it will certainly help in boosting the popularity of the smartwatches to a new level.
Verizon is making its way in smartwatch market
Verizon will soon be launching its own Smartwatch which will run on Android 2.0 right out of the box and it has been named Wear24. This smartwatch will come with a 1.39 inch round display and it will have slew of features and functionalities including a number of sensors and connectivity options. Verizon Smartwatch will be sold at a price of $300 for a two year contract.