Samsung Galaxy S7 was launched in first quarter of2016. This Samsung Galaxy S7 comes with a 5.10-inch Touchscreen Display with the best resolution of 1440 pixels by 2560 pixels at a PPI of 577 pixels per square inch.
We human beings always get puzzled when are needed to buy a gadget for ourselves. This is one of the major dilemma that overpowers almost everyone's thought regarding buying of Mobile phones. We often get confused in figuring out which cell phone should we buy for ourselves. How strange it is that humans bear the ability to poke their nose in everything and are always ready to comment and give suggestions on matters concerning others. But, when it comes to us we cannot even figure out which cell phone will be apt for us.
In this era of smartphones there are many companies that are ruling the world because of the features and privileges they are assuring to the buyers that too at a very low cost. But, still we often remain confused in terms of buying the gadget and look up to remarks from others who have already used or are using the product.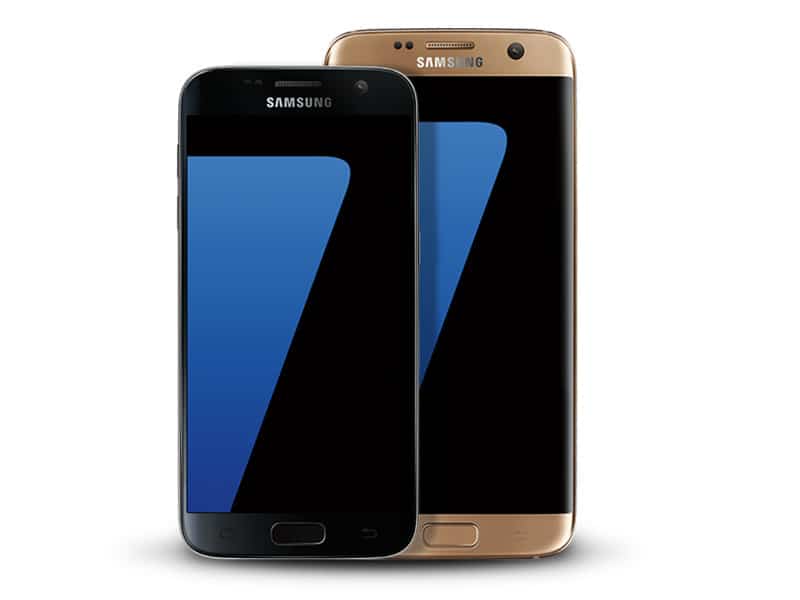 To provide an effective answer to all your queries Samsung has come up with the most enticing features of all times and you just cannot ignore the privileges that this new model grants and once you witness the phone you won't be able to think anything else then to grab this gadget as soon as possible.
Samsung has unveiled an entire range of new and exciting deals with its most current launch of the smartphones. Yes, you are sure to get a free 256 GB microSD card with Samsung Galaxy S7 Edge or Samsung Galaxy S7. The market price of this 256 GB microSD Evo that comes with a memory card is $250. But, now you can avail this for free, and for that you just need to pay the basic price of the handset and get the microSD absolutely free. So, what are you waiting for! Hurry Up! Before the deal ends, get hold of this added privilege.
There are news that Samsung Galaxy S8 will not be in stock from the end of march. But, this is a rumor so that Samsung can shift the stock of Samsung Galaxy S7.
The 256 GB microSD that you will be given with Samsung Galaxy S7 will offer you a read up to 95MBps and 90MBps with a write speed of compatibility of Class 10 and U3. This not the end you can also get an ideal privilege for 4K video recording and playback, as assured by Samsung.
This exciting offer is only valid for the customers of US who would switch their interest from iPhones and will grab Samsung Galaxy S7 Edge or Samsung Galaxy S7 in between the stipulated time period of February 8 and February 14.
It is clearly understood that Samsung is doing this to clear out the stocks of Galaxy S7 Edge and Galaxy S7 in US and also to hold the market which has long been acquired by Apple. But, the deal is really enriching and beneficial and the customers should consider it for once.