Unveiled at CES 2017 a month ago, the new EliteBook X360 has been met with overwhelming excitement. Critics are calling it HP's most ambitious business product yet, supposedly capable of giving the acclaimed Dell XPS 13 a run for its money.
Now, the new convertible is available for purchase from HP, and as expected, professionals can't wait to get their hands on it.
But is it the new best laptop for business? Let's find out, below.
Design
Convertibles are known and loved for their thin, slim and portable designs. And according to HP, the EliteBook X360 is the thinnest convertible that money can buy. Now, this is particularly relevant because Dell also recently announced a 2-in-1 version of its XPS 13, which has long been regarded as the king of business laptops.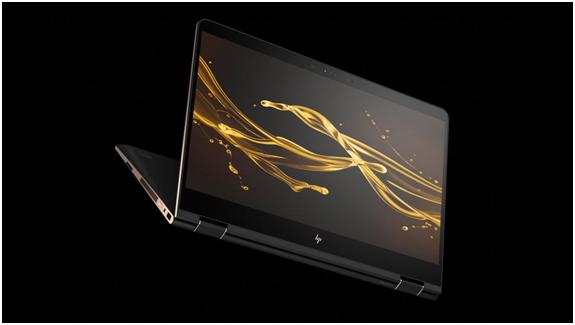 That said, being thin is not the only weapon in HP's arsenal. The new EliteBook is a bold display of premium, class-leading style. Everything, from the new sharp HP logo to the brushed-aluminum casing, has been designed to captivate the eye. The device is also built to pass US military-grade standard, making it's one of the most durable convertibles you can buy.
Despite its slim body, the EliteBook feels remarkably sturdy in hand. You won't detect even the slightest wobble when flipping the keyboard back and forth for tablet or laptop modes. And speaking of the keyboard, the EliteBook might be a small-size hybrid, but its chiclet keys don't feel overly cramped. The touchpad also offers enough space for mouse navigation and comes with Precision Touchpad certification for smooth gestures.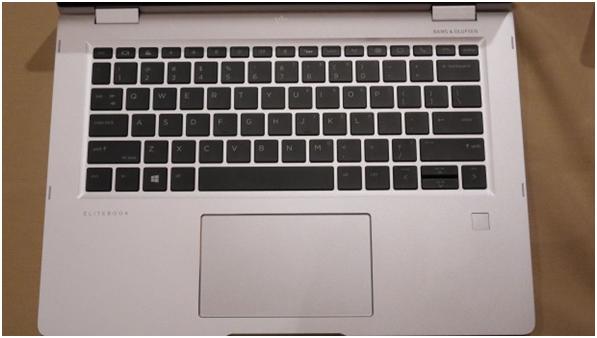 On the sides is a healthy selection of ports, which includes two USB 3.0 ports, one Micro USB Type-C, HDMI, a microSD slot and a SIM slot for 4G connectivity when out of the office.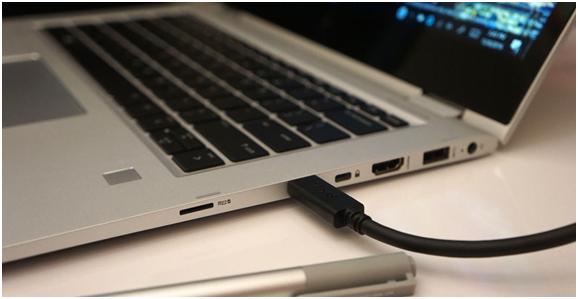 Overall, the EliteBook X360 is brilliantly engineered to be elegant to turn heads everywhere you go, strong to withstand the inevitable knocks and drops, and practical to ensure you don't miss any of the usual connectivity options.
Display
Currently, HP is offering two choices for the 13.3-inch screen: a glossy 4K panel and a matte Full-HD option. The Full-HD version offers decent quality all around, but if you want to stretch your viewing experience further, by all means, go for the UHD display.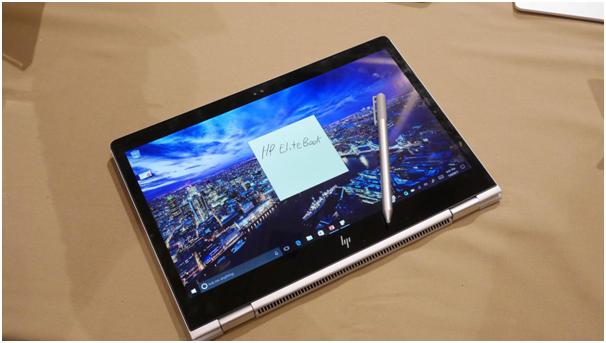 Although yet to challenge the XPS 13's "Infinity Edge" near bezel-less design, the screen still looks well-placed. Pictures and text are remarkably sharp, and colors are vibrant, without appearing hyper-accurate. Touch capability is a welcome addition, offering an alternative way to navigate the panel, even when not in tablet mode.
The 4K screen does get reflective, but brightness is sufficient for use in the bright outdoors. And thanks to IPS technology, viewing angles are pleasantly wide. Additionally, HP has included a button on the top row of the keyboard that when hit dramatically reduces the horizontal viewing angles of the screen. This means any nosey person sitting next to you won't be able to see what you're doing.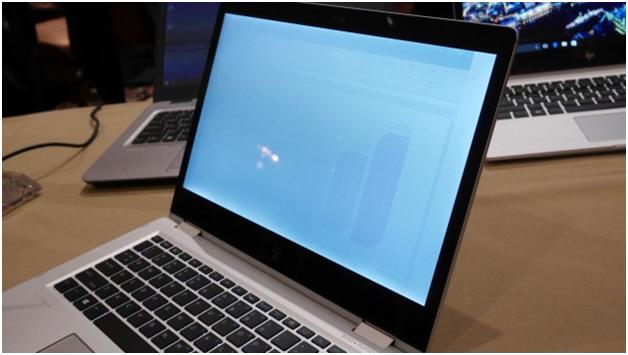 HP calls this privacy measure "Sure View" and while not perfect – switching it off makes darker colors appear pale, and the corners of the screen a bit hard to see – it's still an excellent idea, and just like the UHD resolution, it is also optional. You can choose a Full-HD display that comes with or without Sure View.
Performance
Packing Intel's latest 7th generation Core i5 and i7 Kaby Lake processors, the EliteBook X360 is not all beauty and no brains. RAM and secondary storage are also flexible, and you can choose either the entry-level 8GB RAM or the plumped up 16GB, as well as Turbo Drive SSD capacity ranging from 128GB to 512GB.
As expected, the EliteBook is a solid performer, handling general office tasks and running any business software package with ease. Moreover, Kaby Lake processors are designed to offer seamless 4K video rendering by integrating HEVC 10-bit decode capability. Intel has also thrown in VP9 video coding to boost power efficiency in multimedia usage.
However, it is perhaps worth noting that, like the XPS 13, the EliteBook X360 misses out on Intel Iris Graphics and instead makes do with Intel HD Graphics 620. It is, therefore, slightly underpowered in the GPU department compared to rivals like the MacBook Pro and the Lenovo IdeaPad 710S.
Nevertheless, none of these devices is meant for gaming, and the variation in graphics won't make much of a difference in the office.
Battery life
With the more power-conscious Intel Kaby Lake CPU onboard, the EliteBook X360 is a machine you can trust to get you through a long day of work, and still have some juice to spare come home time.
In addition, the convertible is equipped with fast-charging technology that gets it from naught to 50 percent in less than 30 minutes.
Security and Extras
Besides Sure View, HP has incorporated several other safety features to promote the uncompromised security of your data. For starters, there's an infrared camera for facial recognition and a fast fingerprint biometric scanner, both which hook perfectly into Windows 10's Hello security system.
Still in the security department, the BIOS is self-healing, meaning it can automatically detect a threat and remove it before you boot into Windows.
The webcam is decent enough for video calls and online conferencing, and the speakers are robust, although not very loud. Sound output is of commendable quality, and you can use the pre-installed audio mixer for further equalization.
Verdict: Is the HP EliteBook X360 the best business laptop?
The X360 has a lot going for it. It's perfectly designed, the display is great, performance is exemplary, and the battery can last a whole day. But is it the best business laptop?
It's easy to answer this question with a YES until you come to one major downside: the price tag.
The cheapest hardware configuration will set you back a whopping $1400, and the cost for more power can shoot up to over $2300. This is no doubt one of the most expensive business laptops around, and is, therefore, hard to recommend as the best value for the money.
Nevertheless, with the X360, HP has established itself as a worthy competitor to the current crop of high-end business laptops.