Excellent Battery life- check, Amazing sound quality- check, voice activation- check, So you see why Apple AirPods are one of the best wireless earbuds in town? But what if you're looking for a sportier pair or a maybe a more cheaper one and best Apple AirPods alternatives. Boy those Apple AirPods are undoubtedly expensive, so what then? How do you combine good sound quality with excellent battery life and voice activation, all in something that is not Apple's AirPods?
8 Best Apple AirPods Alternatives in 2019
Sit back and relax while we do the legal work for you. In this article, we'll be compiling a list of best Apple AirPods alternatives that you can lay your hands on.
You Get Great Noise Cancellation with This- Sony WF- 1000XM3:
So we were looking for excellent sound quality, good battery life, perfect fit and added to that impressive tech and you have yourself a Sony WF- 1000XM3. The Sony earbuds might give Apple AirPods a run for their money. It was one of the best Apple AirPods alternatives on the market.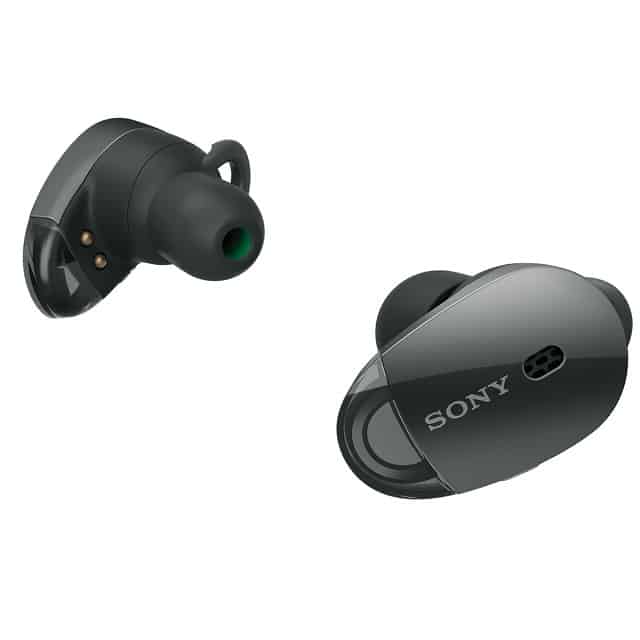 Besides that, these earbuds come with active noise cancellation, which is something you don't really see on truly wireless earbuds. Plus the noise cancellation works surprisingly well when it comes to singling out outside noise so that you get a smooth, uninterrupted flow of music streaming through your ears. On a full charge, you can get these earbuds running for 6 hours straight, but with the added charging case you can push that time to 24 hours instead.
Cambridge Audio Melomania 1 as another Apple AirPods Alternative in the list:
Cambridge may be a brand best known in the Hi-Fi world, but their first stint with true wireless headphones has got people talking. These may not come with the accompanied impressive- tech, but they still do pack in a punch when it comes to sound quality. What's more impressive, though, is that these headphones come at a price that is cheaper to the Apple AirPods.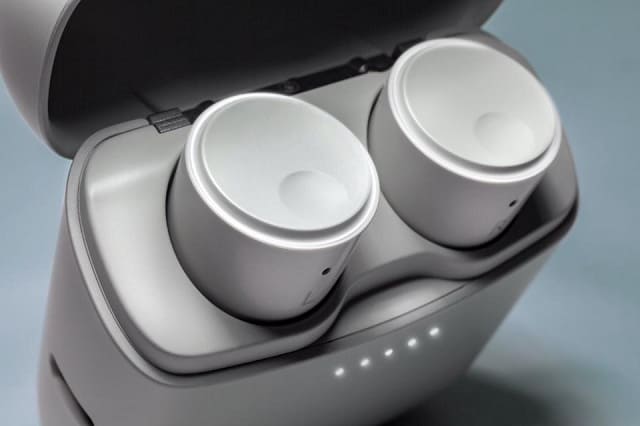 If that's still not enough to impress you, then this will surely catch your eye. These Cambridge headphones can run for 9 hours straight on a single charge which is bumped up to 36 hours with the accompanying carry case.
A Sporty Alternative for Our Fitness Freaks out there- The Bose SoundSport Free:
These are your most comfortable fitting earbuds out there. Not only that, but these Bose earbuds also come with controls for volume as well as for playback too. As for sound quality, there is not much to say when it comes to Bose; we all know that they are good at what they do.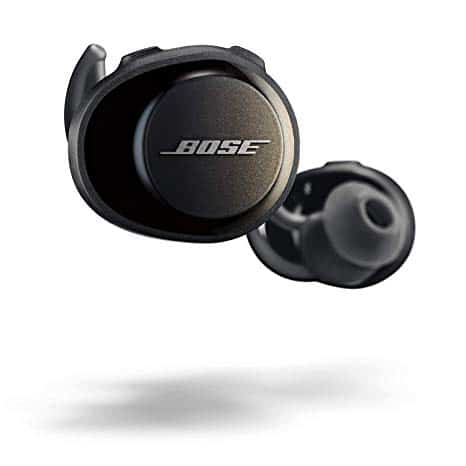 The downside to these earbuds is that they tend to slip out now and then, cost of a comfortable fit, I guess. But all in all, they are still a great buy when it comes to Apple AirPods Alternatives.
Jaybird Vista another good Apple AirPods Alternative on this List:
When it comes to the Apple AirPods, they are high in all respects to save one- they are not a perfect fit for everyone. This where the Jaybird Vistas comes in. These sporty pair comes with an integrated silicone ear tip and also fins that provide both comforts as well as stability. Besides that, these truly wireless earbuds are also IPX7 water and sweat proof resistant as well as crush proof too. Making them excellent for those gruelling workout sessions.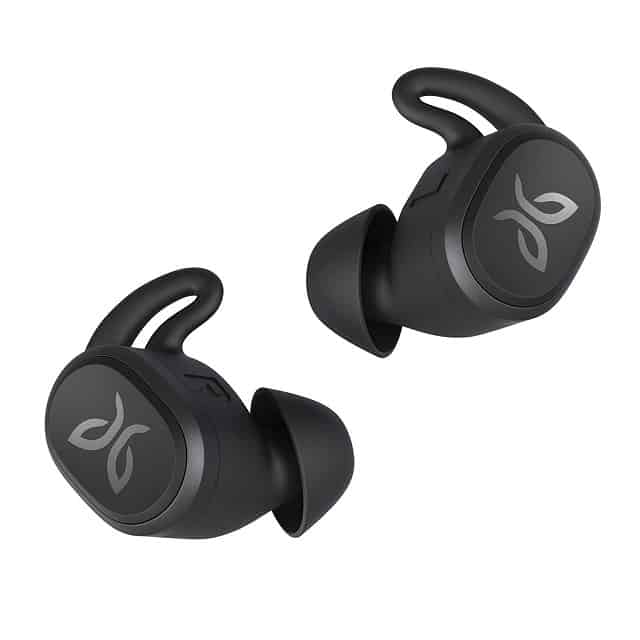 These earbuds also come with a Jaybird app that helps with sound customisation and pairing. You can charge these earbuds through a USB-C port, and it also comes with a five-minute charge that gets these earbuds ready for 1 hour of use. On a full charge, these can last you to 6 hours with the case providing an additional 10 hours of battery life.
Sony WF- 1000X- earbuds above the rest:
If you're not an earbud kinda a person cause you feel the sound quality won't be great, then give these earbuds a try. They will surely convert you. They not only sound impeccable but the added noise cancelling adds to the listening experience too.  The carry case gives these earbuds 9 hours of charge and the real clincher- they come with Google Assistant and Siri support too.
Philips SHB4385 True Wireless Bass as one of the Best Apple AirPods alternatives to Buy: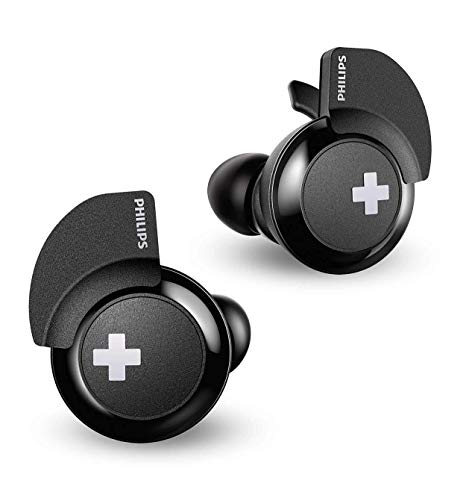 These may not come with active noise cancellation, but their design is such that you get just the right amount of sound isolation. They may lack detail when it comes to sound quality. But what they lack in the sound department they make up for in the bass. If you happen to listen to a lot of bass intensive songs, then this may be the pick for you. What's more, is that these earbuds are now available at a fraction of their original price. So as they say- Get Them While Stocks Last!
RHA TrueConnect- good sound for an even better Price:
Just like the Apple AirPods, these earbuds have a stem running down them, which makes you wonder where the wire got to. The design of these is such that you got noise cancellation even when you did not pay for it. When not in use, you can always place them back inside their charging case, which gives you 20 hours of battery life on top of the standard 5 hours of juice.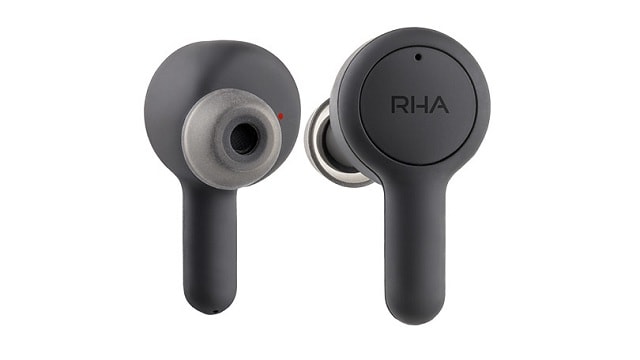 To pair them may take a few seconds and you can always adjust the volume as well playback through buttons placed on the earpiece. The sound quality is excellent, with just the right amount of balance.
Sennheiser Momentum True Wireless:
They may not come cheap but are surely worth a mention and more. The debutant Momentum true Wireless headphones have it all. A beautiful design, good enough battery life, excellent sound quality and also some useful features are the hallmark of these earbuds.
But the only downside to these things is that they- Do Not Come Cheap. So you might want to find yourself a good bargain somewhere.