It wouldn't come as a surprise that BMW has been in transportation business for over a century. During this vast time BMW has brought a number of high-end and awe-aspiring models across the varied segments of transport. In order to showcase its rich heritage in developing marvelous vehicles BMW has embarked upon the journey of creating futuristic vehicle designs which not just includes its iconic Rolls Royce but its own popular vehicle. Currently BMW took everyone by surprise by unveiling the futuristic imagining of the Motorrad Vision Next 100 in Los Angeles.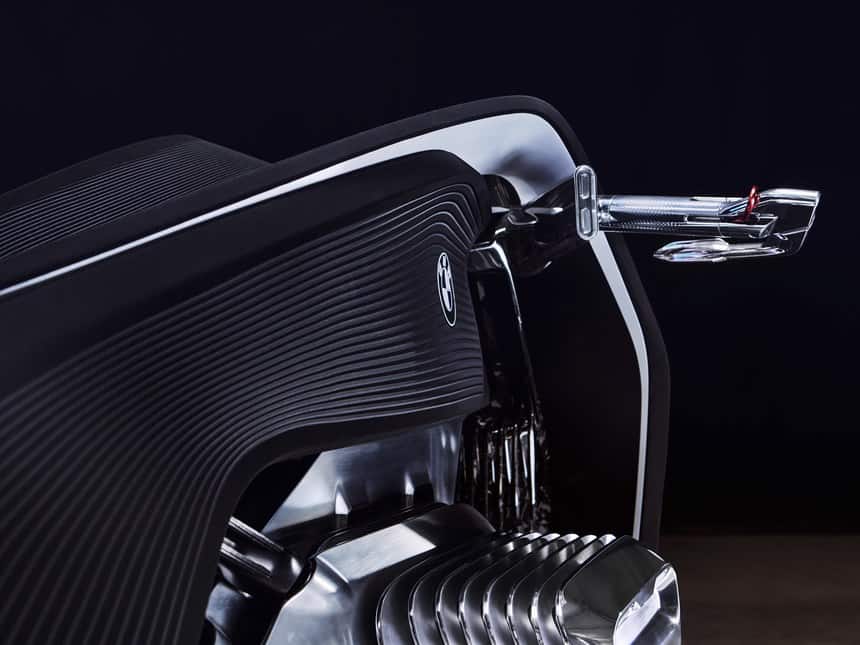 Thought behind Motorrad Vision Next 100 Motorcycle
BMW has clarified this reason by stating that in future car are expected to become autonomous with the further advancement in technology but two wheeler transport will remain closer to consumer with its own unique kind of bond and emotional connect. BMW Motorrad's head of design further elaborates on Motorrad Vision Next 100 though process by explaining that our world is becoming more and more digital with passing year but the motorcycles still brings the ultimate sensual and analog experience which brings back the control in the hand of users.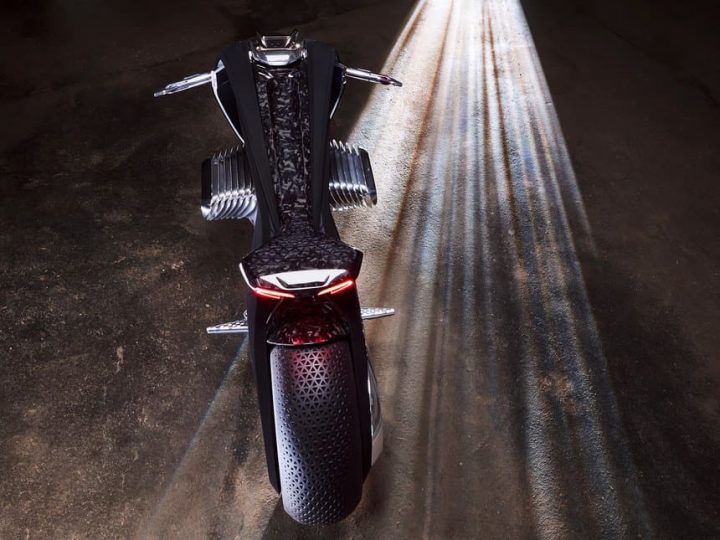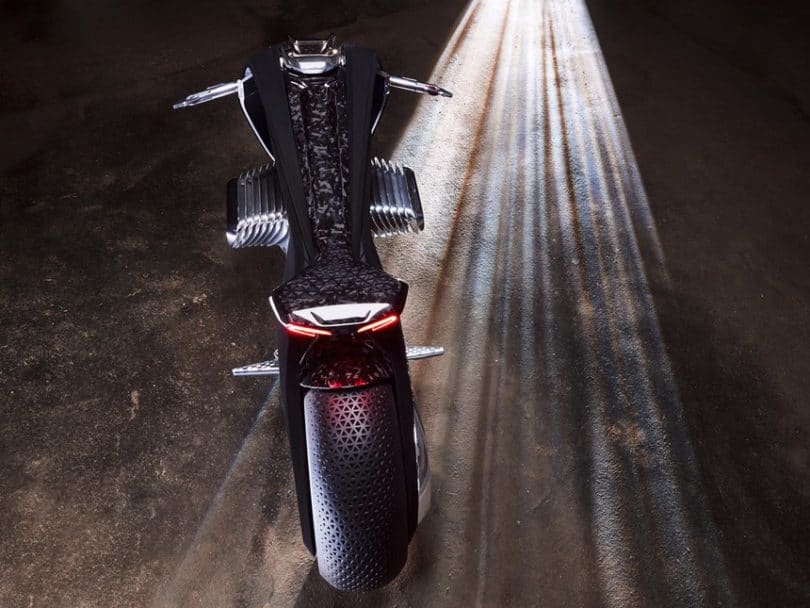 The feel of thrill, joy and adventure of riding a motorcycle can't be substituted by riding or driving any other vehicle. BMW futuristic design carefully blends in the retro design elements that help in offering a dynamic look to the vehicle. BMW Motorrad Vision Next 100 has been built out of single 'flexframe' which essentially is a carbon fiber shell which covers the whole motorcycle from front to rear.
Same engine in new design
BMW has not tinkered with the shape and design of its iconic boxer engine shape. This new engine will have zero emission rating and its shape will change by extending outward in order to enhance the aerodynamics.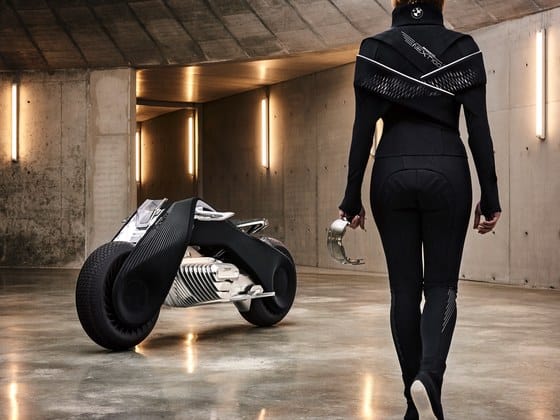 BMW keeps a touch with its celebrated past by bring in classic design element which includes the black triangular shape for the frame which indirectly gives a reference to the BMW's first motorcycle. The white stripe placed on the motorcycle is also reminiscent of the past design while the logos remains the same but happens to glow blue in the dark.
Advanced features for safer ride
This Motorrad Vision Next 100 futuristic motorcycles has advanced autonomous features which aids in riding. Its driver assistance features are of top-notch quality which helps in monitoring the environment as well as route, angle of lean and speed apart from other factors on continuous basis to safeguard rider from any crash.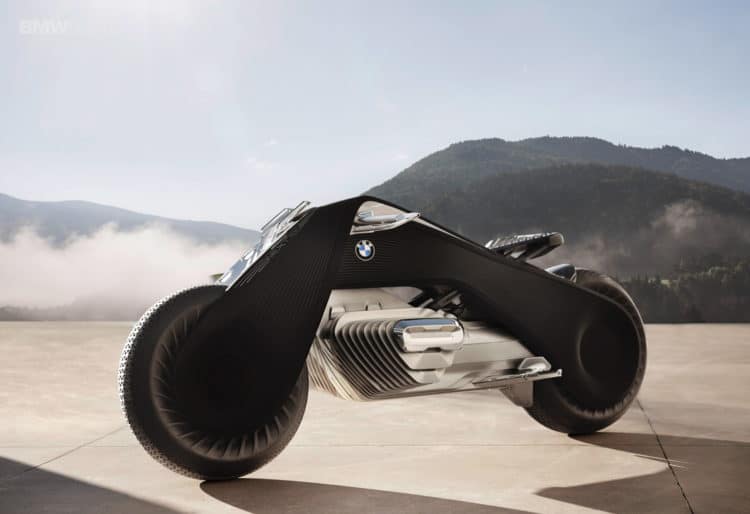 Gyroscopes are embedded in the Motorrad Vision Next 100 which ensures that user doesn't even fall when it remains in the stationary position or when it comes to a halt. BMW has brought in a head-up display which gives way to the traditional instrument based speedometer and other information.
Now riders will get the same information right on the head-up display and it will show minimal information and for most of the time user will get to just a triangle and two horizontal lines reflecting the banking angles to the riders.