PICHAI another word for Google Pixel the first phone manufactured by Google both internally and externally. Google Pixel has a feature of Google assistant built in with your assistant where one can have natural conversation with Google to find answers or getting things done on the go and even perform tasks.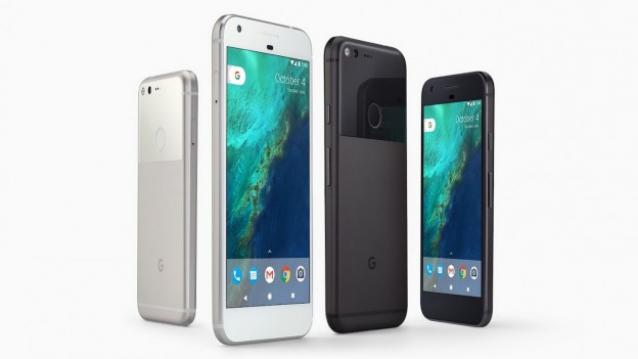 Say ok Google or press the Home Button and your assistant is ready to help. There are many other assistant where it helps you. This new Google Pixel Smartphone resembles the iPhone. It is meant to be the best, most powerful, most android phones ever.
They have the best specs, designs .The Google Pixel combines hardware and software made by Google, along with all your favourite Google Apps, to bring a fast seamless and easy to use experience.
FEATURES:                                                                       
The  Pixel Smartphone has an Aluminium body and glass case with smooth surfaces and easy to grip curved edges sold in three colours black, silver and blue.
The size of the  Smartphone is 12.7 centimetres or 14 centimetres.
It has 5 inch full HD AMOLED display, XL has 5.5 inch display with Quad HD resolution. Both offer Corning Gorilla Glass 4protection, 4 GBRam,USB Type-C Port and rear facing fingerprint reader, Bluetooth 4.2 and a 3.5mm headphone jack.The AmoLed technology means rich and vibrant colours form the Google Pixel and Google Pixel XL.
There is also a screen sharing option so the helper can see exactly what the user is seeing.
It has all circular app icons. The app tray needs to be swiped. Google search bar is now just the G logo icon.
The price of the smaller phone starts from $649. The larger one called Google Pixel Xl will cost $ 769. Users can upgrade either phone from 32 GB to 128 GB for just $100 more.
CAMERA:
Google Pixel has a 12.3 mega Pixel rear camera and 8 mega Pixel fronts facing one. The speed of the camera is fast allowing the users to take photos without delay. The Google Pixel Smartphone's new video stabilization technology records images smoothly. These phones can store unlimited photos and video. It also has an HDR + mode where you experience bright daylight scenes and shadow. You can capture dramatic landscape or make faces glow with new exposure controls.
BATTERY:
In fifteen minutes seven hours of battery can be charged. It offers quick charging support too.
UPDATES:
Whenever the new updates are available it is automatically downloaded and installed, next moment when the phone is turned on, and the update will be completed. The Google Pixel also comes with Google Duo and Allo pre-installed so you can video call and text with all our friends, whether they're on Android or iOS.