Ordering delicious food to cater to your taste buds can now be done online through FoodPanda, for those residing in Indiawhich is an online portal when it comes to delivery of food in any area of destination. FoodPanda India is part of the Rocket Internet group in partnership with the coupon site Cuponation, together with tools shop Office Yes, which is the customized printing service Printvenue, alongwith furniture online shop FabFurnish, the house sharing platform Wimdu, as well as the biggest Asian online fashion store Jabong with the most reasonable price comparison website Pricepanda.
These service providers have made ordering of food an easy and fast one, for those interested in sampling some of the delicious cuisine such as Bengali cuisine, Continental, South Indian, North Indian Mughlai, Italian cuisine, Sea Food, Hyderabadi, Japanese Cuisine, Mexican Cuisine Fast Food and much more.
They have made provision for their customers to order from their best takeaways in their area in a secured way with quick delivery services. Consumers have the option of referring to their online menus and opt from the selection of delivery restaurants available in their area wherein details are provided with address as well as the delivery hours.
Order Online Through Smartphone with FoodPanda App
Their services could be beneficial when one may be delayed in the office or returning late from work and preparing a meal for the family could be much of a strain at that late hour. Or it could simply be an option of trying some delicious menu for a change where there are a variety of options to choose from.
With the technology world getting more advanced in functions and activity, consumers could order online through their smartphone with the free foodpanda App and make use of the app while ordering online. They can download their free iOS, Windows phone as well as Android app to order online food in the fastest way.
Foodpanda is also made available with the free App for Android Windows phone as well as iOS devices on mobile or tablet. Amazing features are offered through the app like saving some of your favourite restaurants as well as orders like the Subway Delivery or the Pizza Hut Delivery India like a one tap re-order choice for earlier consumers.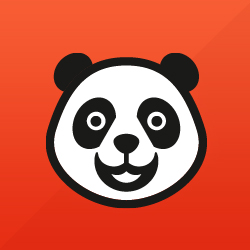 Choice of Ordering Favourite Menus
Besides this, customers could also check on the posts placed by earlier customers on their overall experiences, check on any promotional vouchers or discounts that may be offered from time to time and take advantage of them together with the various payment option like credit card or cash on delivery.
With the options of over 3500 restaurants available in 30 cities in India, consumers will not be restricted while ordering for food at any of their online outlets. Customers have the choice of ordering any of their favourite menus from their list displayed at their site with free home delivery.
They could also take advantage of the 20 percent discount for a maximum of Rs 150 for an online paid food delivery order of Rs 100 and above. Presently it is available till the end of this month which consumers could take it till the offer stands. The offer is not offered on delivery orders which cannot be availed for pick up orders nor can offers be clubbed with other offers and is for a one time use and not transferable.