Google and France engaged in battle have come to an end. For the first time, Google is putting money on the table with publishers. In France, the Group pays 60 million euros to a fund for publishing projects. For President Hollande, it pays off that he put pressure on the Group.
This is only the case in France. The President of the Republic, in his palace, decorated with all sorts of gold, stands before the press in order to proclaim a highly personal "world event" which will "enter into media history." That under his leadership an agreement between the French publishers and a global media company. And all that a few hours before he flies to Mali to visit the liberated Timbuktu.
As Google is now a kind of nation, Eric Schmidt, on Friday evening, is sitting next to the French President on his own lectern, and hears his statement with a button in his ear. He adds that this is a "historical agreement for the welfare of the French people". The two do not make it that evening.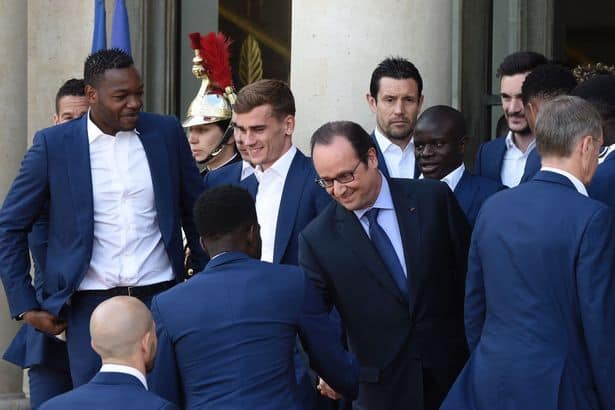 The dispute between Google and France about the deletion of certain search results goes to the next round. The French data protection authority CNIL has been trying to force Google to comply with the EU "right to forget" rule even outside Europe. Google refuses to block certain search queries on google.com and other non-EU domains.
Now the European Court of Justice (ECJ) is to decide whether or not Google has to delete certain search results about EU citizens also outside the EU. In the European Union, the US company has been committed since 2014 to conceal results that contain either false, irrelevant or outdated information about EU citizens on request. However, this is so far only valid for domains within Europe and e.g. Not for the international domain ".com", which by far the most internet sites. This means that outside Europe, search results are still being displayed, which must be blocked within the European borders.
France and Google have long argued about the results of the queries in the search engine. It was only last year that the CNIL (Commission Nationale de l'Informatique et des Libertes), the data protection authority, reinstated the company with a fine of € 100,000 because it had not consistently enforced the EU law on "forgetting on the net".
"We are defending the idea that each country chooses its own balance between freedom of expression and data protection, not a country's path," Bloomberg cited Peter Fleischer, Google's data protection officer. The judgment of the ECJ, the supreme legal body of the European Union, will clarify whether the citizens of the 28 member states outside the EU have the right to be forgotten on the Internet.