Javascript becomes essential now-a-days for designing and functioning the web page properly. Whether it is Safari, windows, mac, Firefox, Chrome, or internet explorer, you can see the usages of it in every web browser. If you want to know how to enable JavaScript in my browser, then go through our article. You must get a clear idea about javascript and its enabling process in different browsers.
How to enable JavaScript in the Android Web Browser.
Here is the process to enable JavaScript in the android browser. Let's have a look.
First, you need to choose the browser where you want to enable javascript. After selecting the browser, open the web browser.
Then, you have to go to the menu.
After going to the menu, choose the More option.
Next, you need to go to settings.
Lastly, you need to enable javascript.
How to enable javascript in my internet explorer browser:
Do you want to enable javascript in internet explorer? But I don't know how to do it! Don't worry because we have given a detailed process that lets you know about 'how to enable javascript in my browser on an internet explorer.' Let's have a look at the steps.
First, you need to open the web browser. After going to it, you need to check the menu option and then tap on the tools icon & internet options.
As soon as you get to see "Internet Options," open it to a new window. And then don't forget to choose the Security tab.
After going to the tab, choose the internet zone where you live. And then tap on the "Custom level " option.
Next, you need to tap on the Enable option. You can get it in the security settings.
Then, the window asks you whether you want to change the settings or not. You need to choose the Yes option.
Next, you have to tap on the OK option. It is available under the Internet Options window.
At last, you need to tap on the Refresh option for clearing the entire page.
How to enable JavaScript in my Firefox Browser:
How to enable javascript in my browser on Firefox? If you are thinking like this question and want to enable javascript to that browser, follow these instructions. We are sure you will get benefits from this method.
First, you have to open the firefox browser.
Then, go to the menu option. You can get it at the top of the menu. Here, you will get a preference option. Click on it.
After that, you need to open the content tab available at the top of the preferences window.
Now, you need to check the box that you can get beside the Enable JavaScript option.
At last, you have to close the window where you opened the preferences details. You need to do it to save the settings.
how to enable JavaScript in Chrome Browser.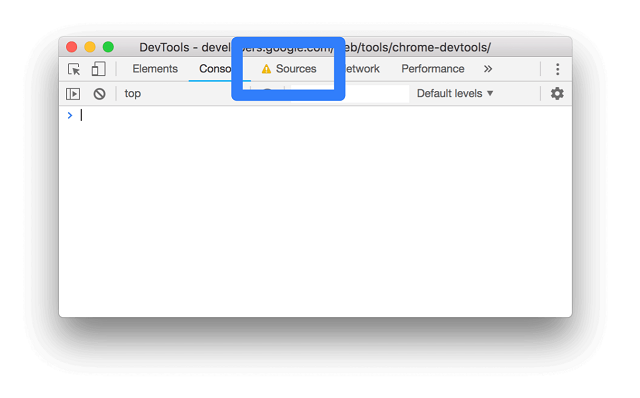 How to enable JavaScript in my browser? As we usually use Chrome as a web browser, we can have this question in mind: how to enable javascript in my browser on Chrome? If you have such problems, then go through the steps correctly. We assure you that you will get all your questions solved.
At first, what you need to do is to open the web browser you are using. In this case, you are using Chrome. Therefore, to know 'how to enable JavaScript in my browser,' your first step should be to go to the menu option available on your web browser. You need to tap on the option names as "Customize and control Google Chrome" and then choose the "Settings" option.
After going to the settings, you can see an option named "Show advanced settings." Tap on it.
Then, tao on the "Content settings."
As soon as the dialog window appears, go to the "JavaScript" portion. And then choose an option to allow all sites to run JavaScript.
After that, tap on the "OK" option for closing it.
Then, you need to shut off the "Settings" window.
At last, refresh the page.
How enable JavaScript in my Safari Browser
Do you use Safari as your web browser? Then, at the time of enabling the JavaScript, you want to get the answer of your question: 'how to enable javascript in my browser on Safari'? Here is the process that can let you know how to enable JavaScript in the browser.
First, go to the Safari option. Then, click on the menu option. It is available at the top left of the window. Tap on it to see the entire page.
Then, you can see the "Preferences" option on the page that you need to click.
Next, you need to tap on the "Security" option.
After that, what you need to do is to tap on the checkbox named "Enable JavaScript." Here, you can see a tick symbol. If the symbol is already there, then javascript exists there already. In case you don't see any tick, you can make sure that you need to enable the javascript in Safari.
Next, you need to shut off the "Preferences" tab. After successfully enabling javascript in Safari, you need to tap on the red dot. Thou can see it in the top left of the tab.
At last, tap on the Confirm option to make sure that it is enabled.
How to Enable Javascript in Mac
Are you also dealing with this same question about howto enable javascript in my browser on Mac?If you are a Mac user, you obviously want to use it in your browser. To know how to do it, read these steps appropriately.
Go to the Safari option first. It is available in the bottom toolbar.
After opening the toolbar, choose "Safari."
Then, go to the drop-down menu to tap on the "Preferences" option. You can get it in the menu bar.
Next, you need to toggle over to the "Security" tab.
At last, you need to check the box that is available beside the "Enable Javascript."
Guide to enable javascript in windows:
How to enable javascript in my browser on windows? If thou want to know the answer to this question, then follow the steps. It will let you know about how to enable javascript in my browser with the help of Windows.
First, you need to tap on the Edit option available at the top of the browser window.
Then, choose the preferences option.
After that, choose the Security icon. Thou will see it at the top of the window.
Next, select the " Enable JavaScript" option.
Now, you have to shut off the window.
At last, refresh the browser that you are using.
Conclusion: This article provides a few enabling methods that let you know 'how to enable JavaScript in my browser.' We hope that you can enable JavaScript in any web browser after going through our article properly.
Frequently Asked Questions:
What should I need to do when JavaScript is disabled in a web browser?
Some users disable Javascript in their web browsers for security reasons. However, if you want to enable it, you need to remove the scripts from the page in terms of adding the javascript.
For which reasons JavaScript doesn't work in chrome?
Chrome doesn't allow JavaScript to run when you are willing to use it on any local server instead of running it on the appropriate server. That's why for security purposes, chrome doesn't allow JavaScript to run.
How to enable JavaScript in the browser?
First, go to "Settings"—> then "Show advanced settings…" —> next "Privacy" and tap on "Content settings…"—> "JavaScript" section and then choose the "OK" button to allow all the sites to enable JavaScript. At last close the window.
What is the process of testing JavaScript in chrome?
You have to press Ctrl+Shift+j first. Then, you can see the javascript Console wherein you need to write the code.
Can I install JavaScript for free?
Yes, you can download the Javascript for free. You don't need to pay a single penny.