iCloud is one of the best cloud storage services for the iPhone. As it always works smoother and you can take a backup of your photos and videos effortlessly in iCloud. Although it's smooth and works effectively at times some people are facing problems with their backups and they don't know how to fix icloud backup failed.
If you're one of them who is striving to check How to fix icloud backup failed to backing up photos on iPhone? Then you can check out how to resolve those issues in this post.
In general, backing up your iPad or iPhone on a regular basis is vital to keep your data secure. If you regularly backup your device, then surely you're protected and restore your device settings, messages, photos, videos and more even when you lost or damaged your iPhone.
With iCloud storage, you can set your iPhone or iPad to automatically backup your settings, videos, photos and more to your iCloud account. If you're facing trouble with that then this troubleshooting guide can help you fix the icloud backup failed issue when icloud backup failed.
Let's get into the troubleshooting process of How to fix icloud backup failed to backing up photos and videos on iphone,
Restart your iPhone to fix icloud backup failed issue:
The first and basic troubleshooting step is to restart your iPhone. It's one of the easiest steps you can do to fix your most common issues in iOS. Although it might sound funny for most of you because of us know about it, but if you don't then it will be a good step.
To restart your iPhone all you have to do is press and hold the volume up button and the power button. If you're using iPhone 8 or older device then you can simply hold down the power button to switch off your iPhone and same button to on the phone.
Soon when your iPhone restarts, open the photos app and simply switch photos tab. With this, you can track the progress of your uploads right at the bottom of the screen.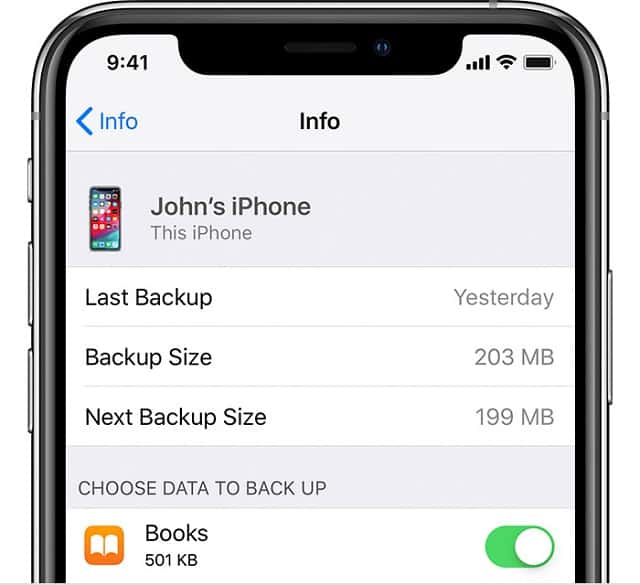 Check Your iCloud Settings to fix iCloud Backup failed issue:
To fix iCloud backup failed to backup  issues, you have to make sure that the iCloud feature is switched on. In case, if you haven't enabled the switch then you have to click. Only when you on the switch then only it will automatically backup or else it won't happen.
If you want to learn how to switch on iCloud backups in your iPhone means follow the below process:
Open your iPhone settings.
Then click on your name at the top to open the Apple ID settings.
After that click on iCloud.
Then, you have to scroll down and tap iCloud Backup.
After you hit the iCloud backup slider, it will move to the green position which means its "switched on".
Finally, choose the Ok button when its prompted.
With this process, you can switch automatic iCloud backups on your iPhone. So, this is one of the best solutions to fix iCloud not backing up photos on iphone.
Check Storage:
It's always a best practice to check out your storage. If you're using the free iCloud's Storage of 5GB then you shouldn't expect it to last longer. In case, if you've upgraded to the next plan of 50GB, that too doesn't last long because it will simply fill up all your pics, videos, and more in the iCloud Storage. So, its best to go for a higher plan, as you're trying to fix iCloud not backing up issue you should have to look at the status you have used.
If you don't know how to check your iCloud Storage then you can make use of this process.
Firstly, open your settings app.
Click on the profile to open up apple settings.
Click on the iCloud and then tap on Storage section.
Now, you can see the total amount of free space in your iCloud account.
If at all your storage is completed then you should know the reason for iCloud issue.
Check your Wi-Fi:
To backup your iPhone, you have to connect your iPhone to a wifi network. You can quickly check whether your iPhone is connected with wifi or not by looking at the top-right corner of the screen.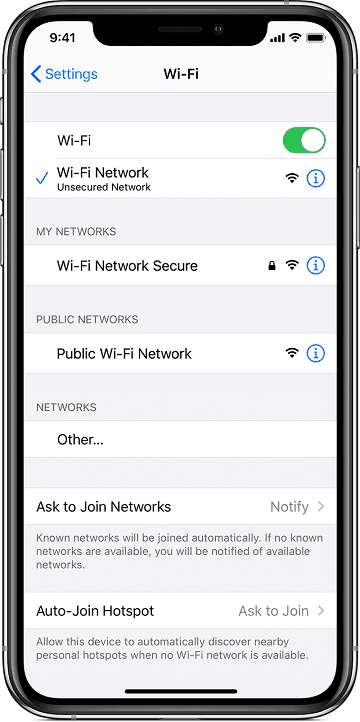 If you find that you are not connected to the "Wifi" then you have to connect with one.   Simply open your settings — Tap on wifi — and click on wifi slider to enable it. that's it your iCloud will start backing up normally when it is plugged into the power source and wifi is available for it.
In some cases, your wifi connection might be too far away from you. So, it can cause you network issues or low wifi signals, in those cases, you have to resolve it.
Connect to Power Source:
If you want to fix your iPhone backup problem, you need to have your iPhone charging. Usually, the iPhone takes backups when your iPhone was on charging. So, you have to connect your iPhone to a power source to take backup. If you want you can connect it with your computer as well.
Whenever you plugin, make sure that the cable is working properly. Because if you didn't connect the cable well means your backup will not start. Also always make sure you use official Apple cable and then plug that with your iPhone. If you have any sort of trouble check the power source again.
Free up More iCloud Space:
First of all, to free up your iCloud Space you have to delete all the old backed up data. So, you can get some space to store the new data.
Usually, deleting your iPhone backup will automatically free up most of the space so you can use that space. If you delete the backup and then make a new backup " it will most likely take to the same stoarage again. So, it's always better to delete backups of all the app – related data.
To delete data from your iPhone follow the below process:
Firstly, open iCloud Storage Page.
Click on the app you'd like to delete the backup data for.
Tap on Delete Data option.
For some apps, you might see "Delete Documents & Data or for some, you can see Turn off and Delete.
Finally, Click on Delete to confirm.
If you don't want to delete your backups means you can upgrade your iCloud storage plans.
Check your iCloud Status:
It's always a best practice to check out the iCloud Status. Because in some cases, Apple's iCloud Servers can go down. If the main servers are down, no matter what you do you can't get that back until the issue is resolved.
In that page, you should check out for the iCloud Backup. If all the lights next to texts are in green then everything is working fine or else there is a problem from their end.
Sign Out of iCloud and Sign in again:
Sometimes signing out from your iCloud account and logging into the account can help you fix the iCloud backup failed issues. You can try this step. These can simply solve problems related to the verification issues as well.
Here's the process of how to sign out and back in for iCloud:
Open your settings.
Click on your profile and open your Apple ID Settings.
Now, scroll down and then sign out.
If you get a prompt then you can enter your Apple iD and password.
Then turn off the deactivate find my iPhone.
After then select sign-out.
If it prompts sign out again then you can do the same.
To login to your account you have to tap on the sign into your iPhone. in case, if you have an Apple device or Mac that's connected to your apple id then you will get the verification code. you have to enter the code and click enter to continue.
Once you logged back in, then you should try again by connecting your iPhone to the wifi and do plug in the power source.
Try Resetting the Settings to iCloud backup failed issue:
If you can't fix your iCloud backup failed issue then you can try resetting the settings. If a restart cant fixes your iPhone backup problem means you should try out resetting all the settings to set everything.
By doing this you won't erase your data, but it will definitely erase all your preferences like the phone settings, saved wifi passwords and so on.
Although it's a bit frustrating to change all the things but it's worth trying.
Firstly, open settings.
Then click on the General tab
Scroll down and click on "Press Reset"
After that, select the "Reset" Setting.
This can reset all the settings and mostly this can fix your iCloud backup issues.
Update your iOS:
Sometimes updating your iOS can solve lots of these issues. So, try updating your IOS.
To update your software all you need to do is follow this process:
Process:
Quickly connect your iPhone to the wifi network.
Connect your iPhone to the power source.
Then open its settings.
Click on general.
Select the software updates.
If you find any updates please click on download and install
In case if it prompted you to enter your passcode? then enter your passcode.
This is all about How to Fix iCloud Backup Failed to Backing up Photos on iPhone post. If you have more options with you please let us know.