Ever dreamt of a flying car? Well, the idea has been in the air for a while and a lot of research work is still going on. Various automobile and aviation industries have unveiled their products in the last decade but it is worth mentioning what ICON A5 has achieved. The company first demonstrated their masterpiece, the ICON A5, first in 2008. Production began in December 2012 and it took its first flight on 7th July, 2014.
The technical stuffs of ICON A5
ICON A5 is an amphibious monoplane made out of carbon fiber which makes it light and very durable. The 46 inch wide cockpit has two seats, one for the pilot and the other for a passenger. The 23 ft long aircraft has a wingspan of 34 ft weighing at around 1080 lbs. At the heart, ICON A5 has a fuel-injected, air-cooled Rotax 912 iS engine which produces a 100 hp.
The 3-bladed composite propellers provide the necessary thrust to keep it going. It has a fuel capacity of 76 liters allowing it a range of 556 kilometers. It will reach a top speed of around 194 km/hr during a flight. It has been designed keeping the focus mainly on the ease of flying so that one won't have to worry about the abnormalities or unpredictable behaviors of a plane during a flight.
Time to Take-off!
The ICON A5 is designed just to drive like a normal car. In fact, with an instructor on board, you can learn to fly this thing in just 30 minutes. So it's time to hone your skills and test your flying abilities. Feel the adrenaline rushing down your body as you lift your feet off the ground. Imagine taking the plane for a picnic or a short trip to the sea beach nearby. Find out an open stretch for landing and you're good to go.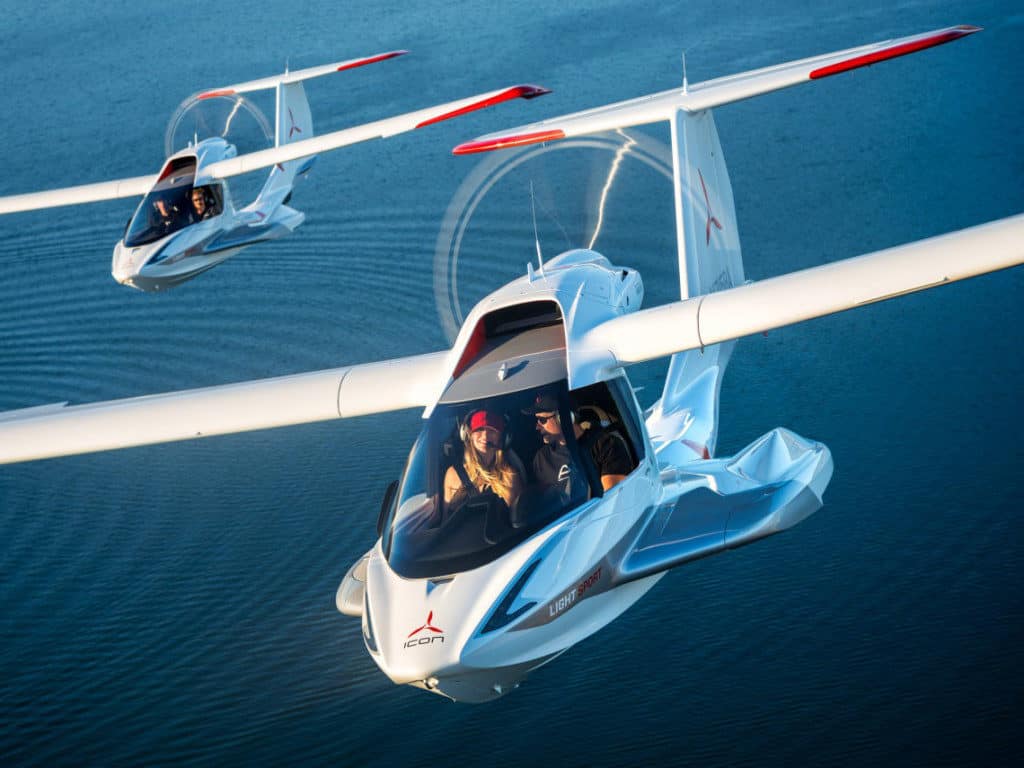 The 'spin-resistance' frame nullifies almost any mistake that may occur during a flight. Spend some quality hours in the cockpit and experience what you could only dream of a few years back. Safety features include a parachute and an angle of attack indicator which lets you know whether the wings are working fine or may stall. Landing in water needs serious knowledge regarding crosswinds and needs a bit of practice.
How to get one
Interested in buying one? ICON says that more than 1800 customers have already paid their deposits to get their hands own their own ICON A5. It's also reported that almost half of them are not pilots. Thus a lot of people are showing interest in the ICON A5 who are merely amateurs in the field of aviation. If you are reluctant in paying $207,000, there is always the option of stopping by the ICON'S aviation training facility at Vacaville or Tampa in California. Introductory classes starts at $595 for 1.5 hours. In order to get your Sports Pilot license you'll need to have a minimum experience of 20-plus hours of training. So what are you waiting for? It is time to spread your wings and explore the unknown with the ICON A5, an engineering masterpiece.