Moto Z Smartphone simply takes the modular Smartphone category to a whole new level with exciting features and upgrades options for the consumers. Motorola first experimented with modular design with the launch of Moto X flagship just a few months ago. With Moto Z Motorola has shown that bringing modular design language can be implemented with simplicity and ease of use which was seen missing from the LG device. It comes with simple connectors present on the back which can be used to attach various components and covers to the phone by a magnetic snap. Adding new covers or components is fairly easy on the Moto Z and users wouldn't be required to shut down their device or remove or swap their batteries for this purpose.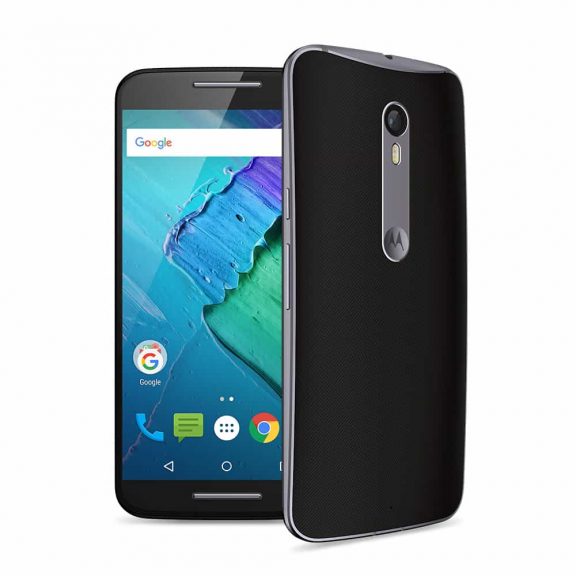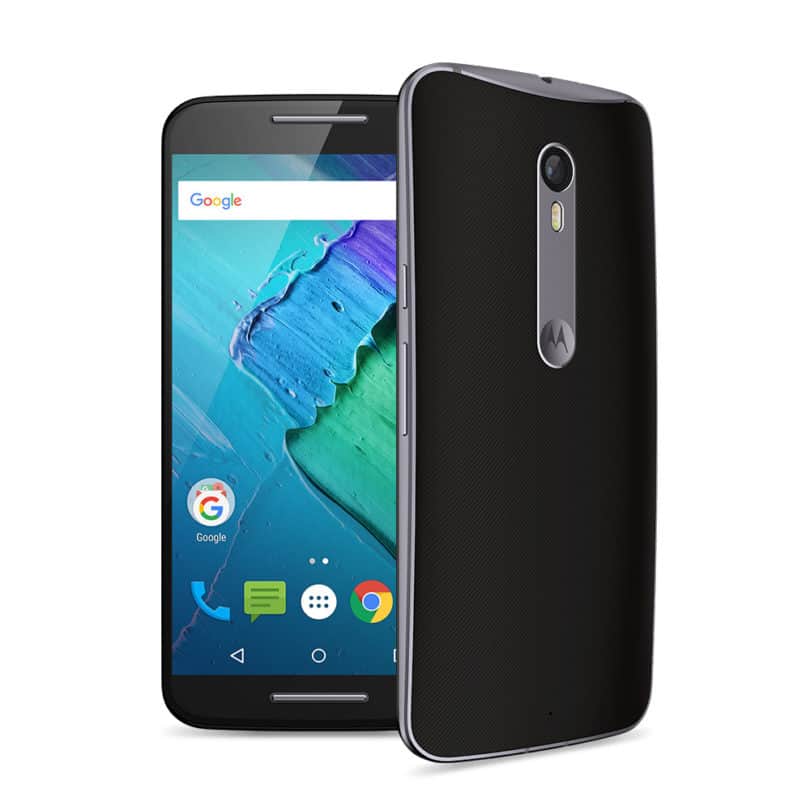 Features of the Moto Z
Moto Z features a vibrant 5.5 inches AMOLED display by Samsung offering Quad HD resolutions to the consumers. Moto Z display screen among the best available in the market and it comes with a commanding pixel density of 535 ppi. Motorola other flagship Smartphones were known for their ergonomic design and better body to screen ratio. Moto Z on other hand is a large device with large top and bottom portions which houses quite a number of sensors. In spite of being quite a large set with the presence of physical back lit buttons and a finger print scanner it has a thickness of about 5.2 mm.
Specifications of the Moto Z
Moto Z comes with latest and fastest processor by Qualcomm namely Snapdragon 820 clocked at the speed of 2.15 GHz. It comes loaded with 4 GB of RAM and has a robust graphics processor called Adreno 530 GPU. In simple words Moto Z comes loaded with all the golden features and specification which are found in the flagship Smartphone in 2016. It also has the necessary connectivity options of Bluetooth, Wi-Fi along with much coveted NFC which is extremely vital for performing mobile based payments.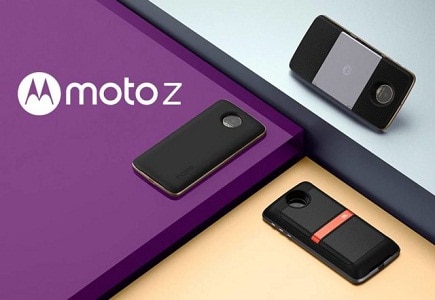 On the battery front Moto Z comes with a 2600 mAh unit which is more than enough to last a whole day. It also boasts of quick charging capabilities and it can be easily charge to 50% within less than 30 minutes. Motorola has given a special attention towards bringing a robust camera of 13 MP Camera on it.  It has one of the best cameras available in the flagship devices at the moment which speaks highly of its image capturing capabilities.
Wide range of covers to choose from
Moto Z embraces the modular design concept and it offer wider range of peripherals which can be simply attached to device with the help of strong magnetic connectors. Motorola offers a robust range of stylish covers and shells which be placed at the back of the phone. Covers will help in increasing the functionality of the device as one can use the JBL speaker in place to enrich the sound experience and battery cases can be used to enhance battery backup. Users can even try the quirky picture projector cover on their latest Smartphone.