Apple's new version of iPhone is finally landed on September 17 after following the iPhone XS launch event.  Here Apple's new iPhone is released in three phrases one for developer,  testers and beta testers. As it is launched in September, you all might be wondering that there were only a few features in IOS 12. But, some amazing new AR Features in IOS 12 are hiding within the iPhones, ipads, and iPod touches in the latest version.
We are saying this because we are playing with these cool Augmented Reality upgrades since the beta version which is rolled out in June. Since then we have been waiting for the perfect time to show these features for our audience. Now, as IOS 12 is rolled out for everyone you can play with these hidden AR Features in IOS 12.
If you are eager to know the brand new amazing AR features in IOS 12 for iPhone & iPad, then have a glance at the below points. In this post, I am going to cover only 10 Amazing Augmented Reality features in IOS 12.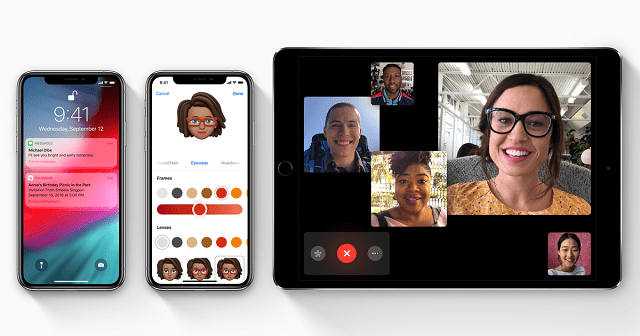 If you want to learn more about other IOS 12 features, then you can have a glance at the other posts on IOS 12 in our site.
As the ios 12 is mainly targeted to make your iPhone faster, responsive and give you a more pleasant experience. It is also giving you new AR fantastic features which are readily available in new ARkit 2.0. It is the latest version of augmented reality framework for IOS.
So, let's get into the list of 10 Amazing AR features in IOS 12 for iPhone & ipad.
10 Amazing AR Features in IOS Update:
Quickly Measure real-world objects with its new "A Real-world Measuring App":
This is one of the coolest features in IOS 12 you should try out right now. Even though the concept of the app is already seen in lots of Augmented Reality (AR) Measuring apps but this is the new app is better than other AR measuring apps.
With this app, you can quickly get the dimensions of a 3D objects using your iPhone camera. Although this version is a basic version but it has a clear view which can even attract non-AR members towards the AR.
To use this feature, you have to open the measuring app, and you have to start moving your iPhone to start. After you start the movement of the app, you have to stop at one point. Then you will get the measuring result it is that simple. If you are using this feature for the first time means you will have a lot of fun in measuring any real-world elements.
3D objects can be easily detected with the help of AR features in IOS 12:
We all love to identify objects with our phones, and we are eager to know about some objects. Previously while we are in a place, we just point the camera over the, and we used to share the image with others to know about that. But, now as the Augmented Reality apps are helping us to know about the objects and its history.
Previously this option is not there in ARKit 2.0, but to make people happy Apple has included this feature in the latest version which is finally arrived with IOS 12.
Usually, augmented apps will say the object which is in your viewfinder. Now, apple ios 12 will do that same with more added features. It will show the object details and the other information as well.
Ex: if you are on movie app it will show all the films trailers whenever your camera notices a poster, blue-ray, or book on the screen. Similarly, it will show other options while the camera sees other objects.
Play Games easily with other Gamers now:
People always love to play games with friends that are why most of the people prefer playing multiplayer games. So, Apple has made it more comfortable with its new Amazing AR Features in IOS 12 called Shared Experiences. This is the best app for multiplayer lovers. If you love playing multiplayer games, then you will find this new AR feature.
Apple has shown its new app to a developer with its swift shot multiplayer game, and they also tested other games such as Galaga AR and more coming out in the latter half of this year. As Apple has rolled out quickly push out multiplayer support for AR games now, we have to wait for developers to incorporate this game.
Updated and Improved Face tracking feature:
Face tracking feature is another best feature of Amazing AR features. Although this is an old feature, but Apple has updated and improved its latest version of Face tracking feature.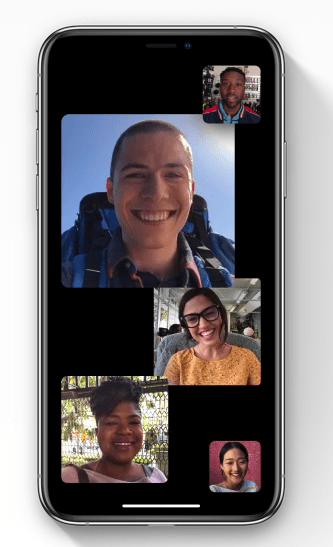 Usually, when you are facing tracking apps such as facetime, snapchat, and other apps these features of face tracking works effectively. With this features, it makes harder and harder to tell the face which is hiding under something else.
Advancements of the app have made the new gaze tracking in iPhone IOS 12 easier. These apps will know where you are looking at, and it also shows the wink or stick out your tongue effects, and those will act according.
Ex: if you are now using animojis in messages, you can either wink or stick your tongue out, and these will act similarly in the messages as well. This is the new cool AR Features in IOS 12 under the AR section.
Realistic Virtual Objects with AR features in IOS 12:
Apple new IOS 12 now has the more realistic view on virtual objects. The Scene reflection is incredible in this new apple ios 12 update. Usually, most of the people don't understand them, but once you start using it, you will never leave that. In earlier stages, developers could only throw 3D objects into the scene, but now you can get their reflection support as well. So you can get a good look of real-life objects which are in the 3D object rooms. You can even see the appropriate angles of the Virtual objects in updated OS.
Augmented Reality quick look works in Most of the Apple Apps with AR features in IOS 12:
The brand new IOS 12 update has a new file format that is USDZ. This new format enables all the developers to quickly create a virtual content based on the mobile devices that are supported by Apple's ecosystem.
For ex: if you can use Apple new feature "AR Quick Look" in some of their apps like Mail, Safari, messages, etc. you can quickly view AR content and animations, and you can even interact with them on those apps. So, you don't have to download an app to shop for any items or anything else.
Persistent Experience with a new AR features in IOS:
The latest version of apple was having persistent experiences when we used the device. You can do something in an AR app at a specific location, and time. Someone else can see that later at the same position. So, it is one of the coolest features; Apple has stated that " it is the useful feature to quickly create a virtual egg hunt or an AR art exhibit.
Animoji:
As we all know that iPhone has some awesome animojies in its previous version. Now, in the latest version, it has included more Animojies. They have almost added 12 new animojies and updated all the before animojies as well. Some of the further Animojies examples are a ghost, Kuala, tiger, and t-rex, etc.
Make your own "memoji" with AR features in IOS 12

Apple iPhone is undoubtedly good at creating "memoji's." Leave all those memojies in Snapchat. In this apple new AR features in IOS 12 you can create your own emoji which represent yourself or your appearance and personality.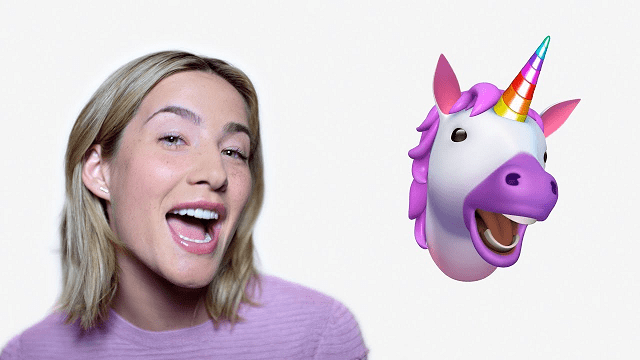 Animoji interface has been better with AR features in IOS:
In the previous iOS version, Animoji looks little lesser attractive with the vertical selector on the side. Now, in newer version Animoji you can just swipe left or right to get things done. Swiping up can expand the menu to see all the animojis at once on your screen.
Conclusion:
These are 10 Amazing AR features in IOS 12 for iPhone & Ipad. Now, it's up to you, which of these AR features you are impressed?
Which of the features don't you like? Either way, let us know in comments section.