In this digitalized world, people are curious to stay ahead in all departments. So, they often browse the internet to find out new and interesting information they would like to learn, for that they need Best Hotspot Apps for Android.
Now, in case if you are stuck without Wi-Fi then at that time wifi hotspot apps can be your lifesavers. These are the best apps because these help you to access the internet and continue your work. As you're striving to find out the best hotspot apps for Android. In this post, I'll cover about the 10 best hotspot apps for Android in 2019.
General, with the help of Wi-Fi Hotspot apps, you can share your mobile data with your other devices such as tablets, laptops and phones as well.
In some rare cases, your devices may not get full speed or you do not have an option to access the internet unless it's connected to the Wi-fi. So, at these times lots of people jump towards the mobile hotspot features or tethering hotspot which are available in the Android mobile device itself. Even though these apps work good but they aren't that great when compared to the Apps.
So, we have worked on the list of Best hotspot apps for Android in 2019. Thankfully all these apps work great and all are available in the Google Play Store. Let's get into the list of best wifi hotspot apps for Android in 2019.
Best HotSpot apps for Android in 2019 and 2020:
The below-mentioned hotspot apps have plenty of mobile hotspot features and are better than lots of thousands of apps. That's the reason why we have listed these 10 best hotspot apps for Android in this post.
best hotspot apps for Android in 2019 PdaNet+:
PdaNet is one of the best hotspot apps for Android in 2019. I can say this is one of the best apps because it comes with lots of positive features. The main feature of this PdaNet+ app is it comes with a feature called "Wi-Fi" Direct Hotspot. This feature usually works on all the devices with Android version 4.1 or later versions.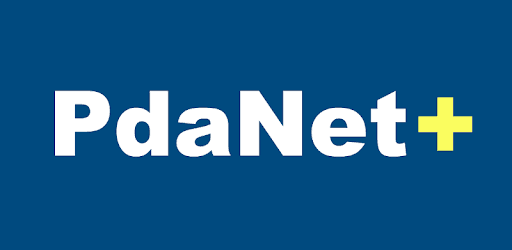 PdaNet mobile hotspot allows you to simply connect any devices you want to your phone using your wifi connection. You can also find "USB Mode", this mode allows users to quickly connect with windows or the Mac pc with ease.
This special hotspot features works on all the Android devices and in addition to that there is a unique option "Wi-Fi Share". You can use this option to turn Windows into a WiFi hotspot so that all users can share the internet with each other.
Wi-Fi Hotspot Portable:
Wi-Fi hotspot portable app is another good app which has great features. This mobile app is one having some good features and its best in the market. I love this android hotspot app mainly because of its simple user interface.
This special app allows users devices to receive WiFi from the GPS/ 3G/4G and even 5G data as well. As this Hotspot is light in weight, it takes less storage and that enables it to react faster than other WiFi hotspot apps.
From this app, users can quickly share their wifi hotspot with others hassle free. You can even share wifi without password like an open WiFi as well. As this hotspot lets users to share hotspot effectively you can share it with friends, family and business partners as well. To start the mobile hotspot you have to press a button to simply turn on the portable WiFi.
Portable Wi-Fi Hotspot:
Portable Wi-Fi Hotspot Android app is one of the best hotspot apps you will get in 2019. This app is simple superb to use and its effective. It's easy user interface and fast to use options helps users to share wifi effortlessly.
This hotspot app credits itself as the best mobile app for mobile computing experience of the customer. It has a special android hotspot that users to share WiFi. This app even has inbuilt hotspot on the mobile devices. The users need to reconfigure the hotspot app to make it run effectively.
Best thing about this app is that it offers protection to the users from other feeds and secure your network. It can also help you to change the name of their phone through the wifi network. Usually, configurations are tough part but in this app it's easy.
To configure all you have to do is head-over to settings – Turn on Tethering – Check wifi hostpot is enable – Touch configure wifi – open wifi hotspot dialogues. That is it,  when you are ready you can use the app with single touch because of its functionality.
Smart Hotspot Apps for Android Fox Fi:
FoxFi is a smart Android mobile hotspot app. Its has some best features and so its in the list of Best Hotspots for Android in 2019 list. This app usually help users to share and connect with various devices such as windows or mac  Laptops, tablets and more. The connection in this fox fi hotspot app is more secure and its quite stable as well.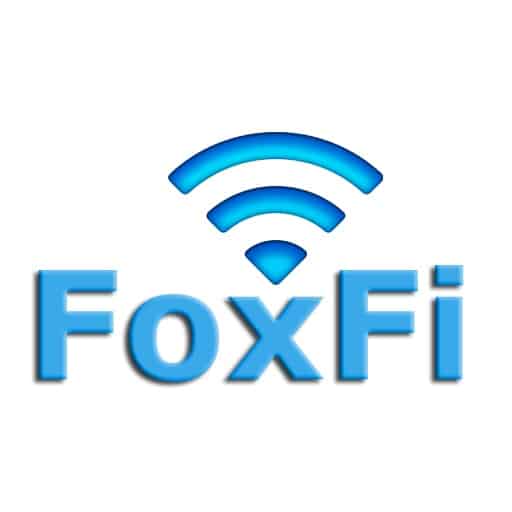 In this app, you can find features like USB Mode, and Bluetooth mode. These act similar to the other apps and works easily. You can connect devices which are not compatible with the app as well.
It has more features than other apps but its a premium tool so its best to use its free version or can their free trial period.
Wi-Fi Map- Best Hotspot Apps for Android:
WiFi Map is a useful hotspot app for Android in 2019. This has plenty of best features because of that It is named in this post. It can help the app to competitor against the other apps. This wifi map has more than 100 millions wi-fi's avaliable worldwide. Its having wi-fi hotspots, passwords and other aspects as well.
As a user you can access the internet for free when you just connect to wifi. This app has the smart search option, map navigation, and other aspects to boost its presence. This wi-fi- maps works pretty good, when-ever you go abroad countries.  You can use this special app for Hotspot practices.
Xfinity Wi-Fi Hotspots:
Xfinity Wifi hotspot is one of the popular mobile hotspots apps you can get in play store. This app is the best hotspot app for Android in 2019. But this app is exclusively for Xfinity internet users. It provides mobile hotspot and security to the users as well while they are using Xfinity Hotspots around the different places of the town.
Xfinity app has the main focus on the privacy of the people. Its has good privacy and security setting options and it also supports all the devices. This hotspot usually supports all the devices that are having Android version 4.4 or higher.
Although it has many features, the Xfinity app requires Xfinity internet services to use this app. This smart app turns on Wifi when users reach the Xfinity saved networks and it let go of all the other information.
Android app lets users to locate all the nearby Xfinity Wifi apps. You can even find out other options to help users to find hotspots as a result this is the best app you should use.
Another Best Hotspot Apps for Android Wi-fi- Automatic:
Wifi-Automatic is a special application created for users to share their hotspot. This is an easy app which helps users to connect hotspot automatically and end the wifi connection with ease. It manages the battery more efficiently and helps you get longer battery life.
This best hotspot app for android has its special features and supports an array of languages such as Spanish, English and more. It's very easy to use and it's updated frequently so its one of the best hotspot apps for Android in 2019.
This app can help you increase the standby time of your device. Wifi Automatic app detects wifi usage and saves battery consumption as well.
Easy Tether Lite:
If you're striving to look at more special mobile wifi hotspot apps? Then Easy Tether lite is one of the best hotspot apps. This is a helpful mobile hotspot app that lets all the users to share their wifi.
Easy Tether can share an internet connection from the uses smartphone to the tablet, router and laptop as well. The app supports the Bluetooth tethering and USB tethering as well. You don't need to root the app or even don't need to stress yourself to use it.
This works absolutely fine, Andriod tethering app also supports a lot of devices. If you have a device which is 4.3 or higher version then it will work in your device as well. The best part is it allows you to access all the secure sites such as Gmail, online banking, Facebook and more. You can even use the app as it supports PS4, XBOX and other devices.
Free Wi-Fi Connection & Portable Hotspot anywhere:
Do you want to check out the best hotspot apps for Android in 2019? Then this free wifi connection anywhere and portable hotspot app is the best app. It's a free wifi connector manager app which helps you to connect to the internet with ease.
This app allows millions of wifi networks around the globe. In fact, this is the best hotspot app which lets you connect with each other. Its signal strength is similar to the wifi networks and monitors all the metrics.
From this app you can automatically join the available networks and users can also search for new wifi connections as well. The wifi signal is sorted by signal strength and the user name as well. Users can quickly save the data pack by using this mobile hotspot app. In this app, you can also find out the speed test plus app which checks the speed of the connection. It can even test speed for Wifi, 3G, 2G, 4G and 5G networks as well.
Clock Work Mod Tether:
ClockWorkMod tether is a different app that allows users to share their internet connection with other devices in simple steps. The users can tether their phone without rooting the device. If you want you can even sign up for the best tethering plan as well. This application always credits itself as the best compatible with windows hotspot. You can even connect with the mobile, pc, tablets and more.
The main strength of this app is that it works with all the devices and it is very easy to use. Its connections are great and work effectively with all the aspects. With just the touch of a button, you can use this app. Apart from that, it doesn't work great on some low configuration mobile devices.
This is all about the 10 best hotspot apps for Android. I hope you all enjoyed this best hotspot apps for Android.