The automobile market is always in flux wherein new entrants keep making waves in their own fashion. However in quite some time luxury SUV has not shown any promising or awe aspiring automobile which can make you skip a beat. 2018 Audi Q5 is all set to break the shackles of under performing streak in luxury SUV segment by bringing an incredible set of features, design theme and driving theme which might remain unmatched for a long time to come. Audi Q5 is a five passenger SUV which is quite larger than earlier Q3 and earlier smaller Q7 which simply makes it's the best SUV.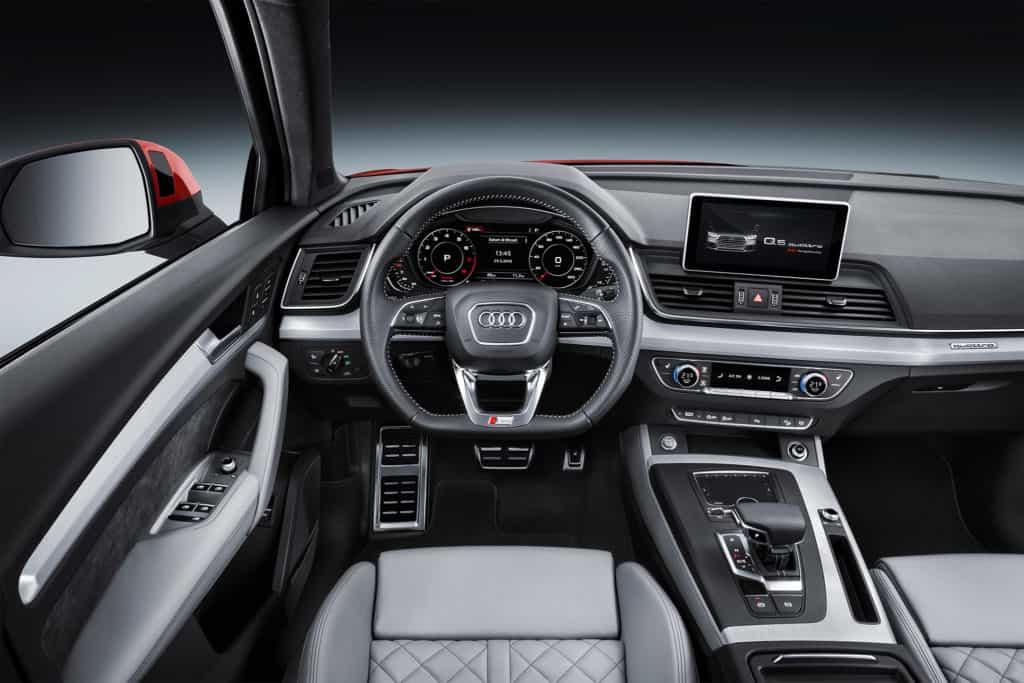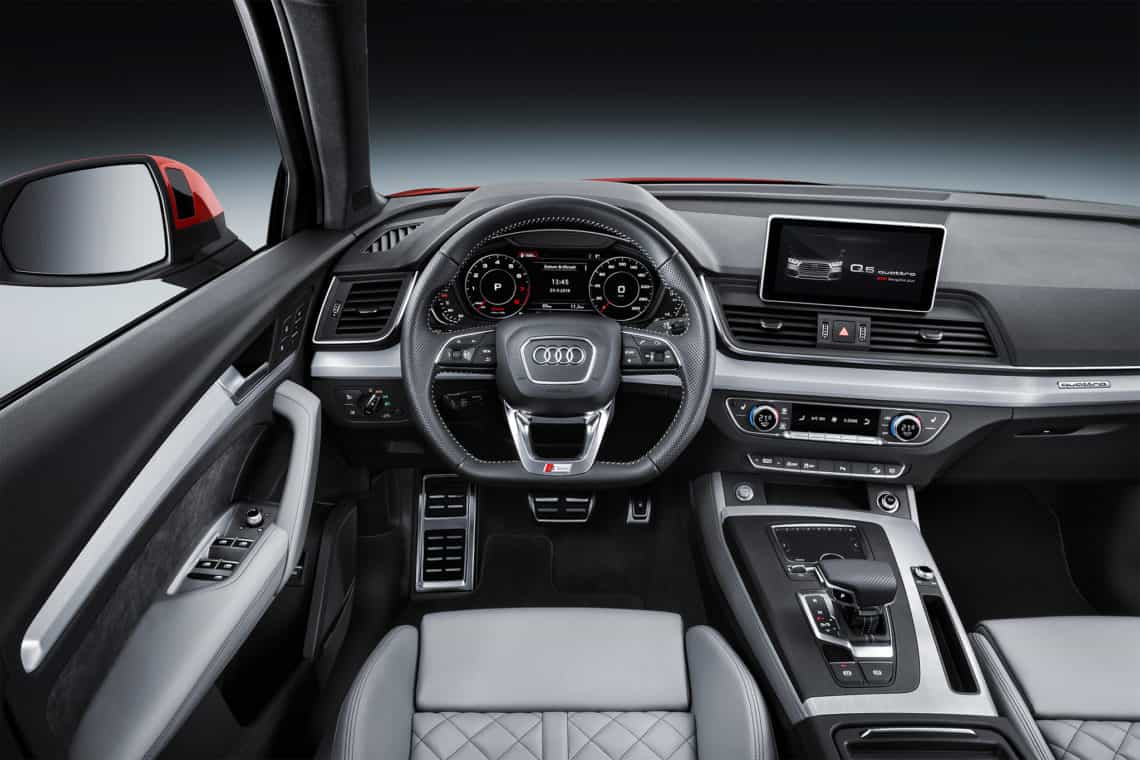 A new breath of design in Audi Q5
Audi has brought a new breath of design in 2018 Audi Q5 but quite interestingly it still loses 200 pounds and happens to be larger than the last Audi vehicle. It boasts of a highly aerodynamic coefficient od drag at just 0.30 cd which is remarkable feat. On styling front it is patterned over the Q7 possessing a flat nose with single frame grille and an impressive tapering roof. When it comes to look and feel it looks very similar to Audi Q5 or quite frankly appears to be a shrunken version of Q7.
Audi brings two distinct designs in 2018 Audi Q5 with Sport and Design line. Audi offers few customizability choices to the buyers through equipping S-Line features in both Sport and Design Selection variants. Users will get the wheel choice ranging from 17 to 21 inches in diameter.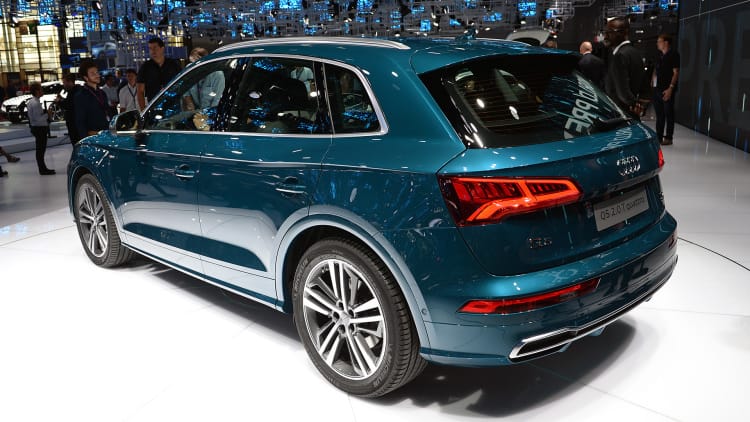 Audi Q5 has enough space for five passengers and possess highly refined interiors with best acoustics of high quality. It has variety of features when it comes to interior ranging from massaging front seats, heads up display, heated steering wheel to diamond studded leather upholstery.  Q5 relies heavily on latest technology through use 12.3 inch display which two viewing modes of Classic and Navigation mode.
Impressive handling and driving experience
Audi Q5 features new 5 link suspension system which results in a better ride and handling capability along with an air suspension option.  Q5 possess Audi Drive Select technology which brings about seven distinct driving modes to the users such as 'allroad' and 'ift/offroad'. Q5 also has new Electric steering feature along with the optional Dynamic Steering which varies as per the SUV's speed and steering angle.
In terms of standard features Audi Q5 is loaded with forward collision warning system, pedestrian detection functionality and an innovative low-speed based automatic emergency braking system. In order to offer a smooth driving experience Audi brings adaptive cruise control, distance warning alert, blind spot warning system and traffic jam assist.
Audi Q5 packs a lot of features and functionalities for a luxury SUV but it isn't a completely new automobile in terms of design and feel. But this will help in attracting the luxury SUV segment buyers with ease. Audi Q5 is made in Mexico and it is expected to o on sale first in Europe in 2017 followed by subsequent launches in global markets.