Generally, when it comes to ANT radio service, most people make mistakes. Most people regard these as the Bluetooth equivalents on their phones.
This wireless protocol system service that allows us to use Bluetooth on smartphones. In most cases, the smartphones come with this feature already installed by the manufacturer. However, don't delete this software which support Bluetooth  in your Smartphone. If you do so, you may delete those devices too that support it.
What is ANT Radio Service?
It is known as a power-efficient wireless communication technology. With the help of this technology, you can connect your phone to other devices. Besides, it enables you to use other different this type of devices. Through this technology, you can keep in connection with interoperable sport/fitness/health devices.
Heart rate sensors, fitness equipment, cycling products, weight scales, and many others are examples.
Even it may allow you to use applications like home automation control of lighting, temperature, and door lock functions from your Smartphone in the future.
How ANT Radio Service App Came with in my Phone?
It is a pre-installed system service. Smartphone manufacturer or carrier added this feature as a part of an Android update. It enables you to use its built-in communication hardware that is available on your phone already.
This one is quite similar to the system components like Wi-Fi, NFC, etc. You can't run these, or these components don't use system resources until you use such an app that requires wireless communication.
You can use your preferred apps to connect with system-compatible products for communication purposes through this system service. Keep in mind that you are unable to delete or launch it directly.
With the help of the other apps, you can collect, transfer, and view your sport, health, and fitness data in real-time time on the mobile device. However, the compatible products used with your Smartphone depending on your third-party Android app.
It is quite the same as wireless connectivity. For example, when you turn on the pairing fitness feature on your Samsung Galaxy device, it needs a connection. Before that, it is of no use.
You can't install the specification of the device on the mobile app. Besides, you can see that its communication hardware is already available. You only need to activate it.
What is ANT Plus?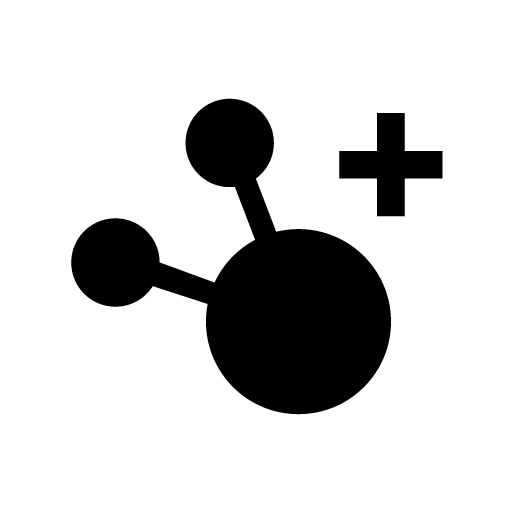 This technology allows you to communicate with its compatible products with ease. When you use apps through this technology, you can easily collect information and transfer them.
Most of the android products and devices are compatible with the ANT. But it is solely resting on the other third-party android applications. ANT+ helps the Bluetooth connectivity work ideally.
But, these plugins don't come with any user launcher icon. These run in the background only for making a connection with the wireless components of your Smartphone.
What Devices Use This Technology?
People who use Android device 3.0 or higher versions than that need to use ANT USB stick plus. It is a USB OTG that you know as an On The Go cable.
The Nexus and Pixel users also use this system service. Besides, the Huawei products like P8, P9, P10 allow us to use this technology.
The list won't complete if you forget to mention the Samsung series. All the Galaxy S5, S6, S7, and S8 devices have this technology pre-installed.
However, sometimes, you may not have this device pre-installed. If it happens, you have to install its Radio Service and its Plugins and USB service.
On the other hand, a few devices which run on Android version 2.3.4 & higher than that but don't have USB host ability can use the Android ANT + accessory.
It is the android protocol that the mobile device you have can support most. You can find the self-loop ANT as an application. If you are using an Android gadget, then install this application from the Google Play Store.
It indicates that the device you have is compatible with the required Android protocol. This one helps to run the service. However, you may also need its self-loops to feature along with a USB A and USB B micro-cable.
Devices Compatible with ANT Radio Service
Here, we have given the names of the devices that are compatible with the technology, which follows:-
Samsung Galaxy Note 3
Xperia T2 Ultra
Xperia Z2 Tablet
Sony Xperia M2
Xperia M2 (Sony Mobile)
Xperia Z2 (Sony Mobile)
Sony Xperia Z1 S
Xperia Z1 Compact (Sony Mobile)
Xperia Z1 (Sony Mobile)
Sony Xperia Z Ultra
Xperia SL (Sony Mobile)
Xperia acro S (Sony Mobile)
Purpose  of this Software/ App
The ANT uses less power than the Bluetooth connection. The main objective here is to decrease the power consumption of Bluetooth.
Sometimes, it becomes unessential for those people who don't use this usually. However, saving power is one of the purposes of this app.
Besides, the radio can be used as a real-time communicator. It helps to connect the health monitoring device and the mobile device you have. You can ensure that this service won't affect your phone. The radio service doesn't affect the phone network signal.
What is an ANT Radio App?
It is a software or a mobile application that is designed to work on a smartphone. This application also helps to boost the performance level of your mobile device by increasing productivity. The working function of the app is similar to the apps.
Usually, in most cases, you will find this ANT Radio app as an icon. But it is not available on the desktop. This app is a hidden file that is beneficial for your Smartphone.
The function of this application is quite similar to the Bluetooth used for fitness and sports connectivity. The app is available as an icon as it is pre-installed.
Uses
This application allows you to use your mobile device to use for:-
Fitness gadgets: It is compatible with famous workout and training apps that can provide fitness tools and bike guides.
Heartbeat rate: When the technology is available on your device, you can get heart rate details from the heart wearable or straps. Multiple well-known producers created this feature.
Bike Cadence: Monitors bike cadence and speed by capturing cadence data or bike speed and distance.
Bike force of power: It helps to monitor bike cadence & speed. Thus, it can collect the data from the power cycling meters directly.
Stride-based speed and distance
Monitor:  You can use this as a distance calculator. It gives you the output with the help of running foot pods. The service collects the data from its cycling power meters and then displays these in the respective apps.
Health and fitness: You can get assistance from this through cycling and fitness equipment pieces of training.
Compatibility with mobile devices 
You can use these plugins only when you maintain some requirements in that particular device. In case the conditions are not satisfied, you can download the apps or software. You can even use other devices which allow you to pair up with other devices. It is compatible with multiple android devices and some ios services. However, you don't need to use any other services while having such a device containing in-built service. But, its radio service and plugins need to be installed. When you complete the installation procedure, you have to pair the fitness app. It allows you to access the software.
USB Host support
Firstly, You should have USB Stick and a USB OTG cable for the connection purpose. But make sure that you don't purchase a USB 1 stick. It is because this is not going to support in recent times.
Next, your job is to download the USB and Radio service and its plugin software. The USB stick is not available on your device. However, you can use it as a system app if you want. Other software is there for whom you can take help with the wireless connections.
Micro USB input
People who have android 4.3 or higher version than that can use a micro USB input tool. It is Tacx T2090 ANT+ Dongle micro USB. Then, you have to install all of the services along with plugins software.
Self-loops ANT+ accessory
You can purchase a Self-loops accessory.
Then, install plugins along with the services. If you have an Apple iOS device, then you can use the accessory. It is ideal for iPhone 3 GS, 4, 4S, iPad, iPad mini. As soon as you get the accessory, you can obey the specific brand rules. However, a few dongles don't support some apps. So, what you can do is to contact the specific service provider to get the essential apps. Connect with them for those apps also, which you can use by pairing with the software.
Devices with in-built software
People can get the in-built software from manufacturers like Samsung electronics co., Sony, HTC, SHARP, and FUJITSU. If your device is one of these companies, then you get the software already installed. You can make confirm the model of devices in which you can get this in-built app.
Working Applications of the ANT Radio app and its icons:
The software works as a device that can monitor all your activities. Besides, it acts as a data transmitter also to any displayer. The software comes with various functions. As per its functions and advanced options, multiple applications use this software. For example, applications like fitness, cycling speed measurer, gym workout timings, and bike speed meter, etc.
Audio controller (CTRL):
With the help of this software, you can adjust the songs playing in the music player during workout sessions and meditation. Whether you want to install any app to play music or use any player, the software is very advantageous. It acts as a remote control in these cases. Thus, this software can help pause, play, stop, and changing playlists.
Cycle lights controller:
It enables you to manage the battery life of the cycle and the light settings.
This option even lets you know which side of the battery you have to change. It can adjust the automatic light change also. As soon as you start the cycle ride, this option allows the light to be powered on.
Then, it helps to show the battery life. With the help of ANT, you can guess near about how much distance you have covered through the battery life. The light gets turned off as soon as you end that ride.
Glucose level checking:
There exists a system which you know as continuous glucose monitoring. It is considered as CGM also. This one helps you to check your glucose level. You can take the help of the sensory to take the readings you insert in the user's interstitial tissue fluid. When you collect all necessary readings, the information is delivered to the appropriate apps via wireless communication.
TEMP:
This feature enables you to notice the current temperature. It can observe the increase-decrease of the temperature of 24 hours. A few people don't prefer those locations where the temperature is low. Therefore, they keep themselves away from the recent temperature. It lets you know that the software is helpful for many people. This software gives alerts to the people regarding the temperature.
Heart Rate:
The software comes with some benefits, such as heart rate sensors. This feature shows the details of the user's health at separate time frames. It can easily transmit information to mobile devices, watches, activity monitor, or applications installed in mobile during attached around the chest.
Blood Pressure Measurement and Storage:
Multiple people measure their blood pressure which is stored in an organized manner. In most cases, this software is utilized in health institutions. Although many people collect information on blood pressure, the data is saved automatically in official database collection.
Equipment Controls in Gyms:
Now, if the software is available on your mobile device, you can use it in your workout session. Then, you need to connect it with those items that you are using in the gym.
Even you may need to install the equipment with the help of this software. When you connect the equipment with the mobile device,  your Smartphone displays your current fitness level. The software can fix the time or workout automatically in that specific equipment.
As soon as you complete the workout, you get to see the equipment showing the result data. The software even assists in saving the regular workout data and differentiates the information, among others.
Foot Speed:
With the help of this software, you can monitor both distance and speed. As a result, it can measure the user's walking distance. It works as a foot pod that helps transfer data to other apps or other monitoring purposes.
Muscle Oxygen:
The users use this feature for measuring the oxygen in a selected muscle. You can calculate the density of a muscle by measuring oxygen in a muscle. Then, the strength can be derived out. People who are athletes, coaches, or physiotherapists or who check the patient's oxygen level in muscles use this software.
Gear changer (SHFT):
During a cycle ride, it lets you know about the vehicle's recent gear position. With the help of this feature, you get to know nearly all information about the cycle's gear. All the details are available on display.
Do you need ANT radio service?
Each person is not so serious about health and fitness issues at that point. So, not all people need to install this software on their devices. Whether you belong to the category of non-health fanatic people category, you don't need this software. So, in that case, you can go ahead and remove it from your mobile device.
On the flip side, if you are serious about your look, & health issues, then the app is ideal for you. Whether the app is available already on your mobile device, then you need to update this. Go to the google play store and update the app. If it is not pre-installed, then install the app.
Developing ANT Applications: It is an ultra-low-power wireless technology. This technology is ideal for low data rate applications like you can use this for sensors, monitors, beacons, command and control, etc. The API allows you to connect devices and transfer data. With the help of the plugins API, you can develop apps for those devices supporting the technology more efficiently. These APIs enable you to use these for free.
Required Android Permissions:
Full Network Access: The software won't download any data or upload it over the internet. When you are going to download the app on your Android Emulator for development purposes, you must need permission. In this case, it needs access to internet sockets for communicating with a USB Stick. You can get this available on the host Windows PC, where the Android Emulator Tools help you communicate. But to do this, it requires INTERNET permission. It communicates with the local PC merely.
Modify System Settings:  It notifies you whether the software needs to be turned off or kept. For example, when you turn on the Airplane mode, it asks permission from you.
Bluetooth Admin: A few hardware configurations are there where the software has to communicate with Bluetooth at the system level. But it doesn't begin Bluetooth scans or generate any Bluetooth connections.
Benefits And Problems
Here, we have given the benefits that you can get using this software. This software is open for all. Besides, it supports all types of apps and devices.
It allows you to monitor your activities and store the data in real-time. Watching the heart rate during running is an example of it.
The Universality of the software gives it benefits also. It enables you to extend the provision during usage to all other smartphones. It is compatible with inter-connectivity between sensors and displays.
When you use this software on your mobile device, you can share the data in real-time. For example, if you have a PC and a bike computer, you can transfer the data from the PC to the bike computer and vice-versa.
You can use this software easily because it doesn't need any manual installation in this case.
Problems:
Generally, when you use this software, you make a given node of the network. Then, you can quickly master from one channel to another with the help of this network. You can create a complex network following the method. Here, we have given the problems of using the software.
When you use this, it may cause colossal battery consumption.
If you want these services to function, you need to use antennas. The mobile devices we use have antennas already. But you can interrupt the antennas.
A few complaints are also there, such as using this software on upgraded Android versions. For instance, when you use an Android 9 update on a Nokia 6.1, the software won't work. Even you are unable to use this software in the Android 8.x. upgrade version also.
How to Get Ant Radio Service in Your Phone?
You can transfer the data from its compatible devices to your android phone. Here, we have given a process following which you can do this.
The device you have will support USB host capabilities when you use Android version 3.0 and above.
During the method, you need to use a USB stick and a USB OTG cable. Use some mobile devices to make the process easier.
Now, you need to install its radio and USB service and its plugins. In most cases, you get the provisions already available on the phone. These are system applications.
Sometimes, it may happen that the android phone you have, doesn't support USB host capabilities. In those cases, you should use Android ANT plus accessory.
After that, you have to download a few Selfloop services of this technology. Go to the Google Play Store and download it. When you do this, it makes you sure that the device you have, is compatible with the necessary Android access protocol.
You may require a USB A to USB micro cable for the installation process. It is needed when the accessory won't support ANF-FS.
Popular Apps with the software
The name of the famous apps that are compatible with this are as follows:-
Samsung S Health
Garmin Fit
Sports Tracker by STL
My Tracks
Run GPS Trainer UV
IpBike IpWatts, IpPeloton, IpSmartHr
Self-loops
Sporty Pal
Map My
How did this application get on my phone, is it spyware?
This application is supporting the standard programming of your Smartphone. This software is not spyware. Besides, it isn't downloaded mistakenly. The software will not break down the framework. Similarly, this is not bloatware, and it uses 20 MB of room maximum. For example, if you have a 16GB telephone, it will take 0.0013% of the room.
How to Remove/ Disable Ant Radio Service Software
Multiple options are available through which you can disable or remove this software. It allows you to disable this completely. You can do this till you use devices like the fitness trackers, which support this software.
But as it is standard software, you are unable to uninstall them. If you want to disable those popular apps, follow the directions of the manufacturer. Otherwise, you can't make them disabled.
Please don't panic, as it doesn't affect your phone's software. In case you want to install this later on, then enable this software.
ANT+ vs. Bluetooth
Here, we have given some comparison points between these two. Let's have a look at these.
The Bluetooth comes with four big huge coattails. Besides, the provision of Bluetooth makes it standard on each Smartphone. But, the other one is not standard for all the devices.
You can use the software to connect one thing to multiple other devices. But when it comes to Bluetooth, you can connect one device at a time. Let's take an instance here. Suppose you have an ANT plus heart rate monitor. If you want, you can connect this to three different computers all at a time. It indicates that the software allows you to see the data in real-time on three different computers. On the other hand,
Bluetooth enables you to use one computer only at a time. It implies that you need to disconnect the first one. Then, you can connect to the next one.
With the help of a Bluetooth party, you can connect it to platforms like Zwift. This one is popular as a multiplayer online and cycling program. However, the other one contains some particular apps for connection purposes.
In recent times, Bluetooth features a power meter app, whereas the opposite one uses less power. When it comes to power regulation, Bluetooth has a special benefit over the other software.
The ANT plus power meter contains two power sensors. In this case, you can find both the left and right power sensors get connected. If you are a rider, you can find the power sensor connected with the computer bicycle.
More- Bluetooth Vs. ANT+
Moreover, you can connect both the slave sensor and the master sensor. The ANT has particular strata of sending and receiving data.
The Bluetooth comes with a power meter each. Whether you are a rider, the bicycle computer will link up instantly with the power sensor.
The special benefit of Bluetooth over the software is the prevalence on mobile phones, laptops, and other mobile devices. When you transfer data from the other software to a PC, you need to buy a particular receiver for $ 30. However, a few mobile devices contain this built-in software, but Bluetooth is available for all devices.
When it comes to the speed of data transfer, both of these have similar speeds.
Data transfer speed is potentially quicker, but device manufacturers limit the use of this for saving power. In 2017, it was released for multiple devices with built-in features for both the Bluetooth and ANT +.
Nowadays, any person's life becomes more manageable with the development of IT technologies and the appearance of multiple devices and gadgets.
It is because they can use these for different tasks. Besides, these gadgets can save time also due to the automation of many processes. These significant steps in technical equipment are something unreal a decade ago.
But in recent times, no one will be surprised by these technologies as smartphones already have these features. Now, you can see the development of the "Internet of things" is increasing daily.
With the help of these, people don't need direct participation. It is because the home systems, household appliances, and goods can interact with each other easily. Multiple wireless technologies are used in those days, like the well-known Wi-Fi, Bluetooth, NFC, etc.
What is the importance of ANT Radio?
The purpose and Use of ANT Radio solely depend on your phone and the Use of the Smartphone. But removing ANT Radio from your Smartphone can improve battery life. If you are a workout enthusiast or using wearable gadgets, it is very much needed to support ANT Radio service.
Use of Ant Radio Service in Samsung:
The software enables you to use the function of the S Health app. This application is a hub that you can use for fitness and other health-related activities. The software supports are Samsung Note 3, S4, S4 mini devices, and many more.
It is only Samsung among all the android makers who support both ANT and ANT+. You can see that the Samsung S Health app is available in several different cores. For instance, you can get it into cores such as Exercise mate, food tracker, Walking mate, comfort level, and weight tracking.
The exercise mate supports the sensor devices and pairing devices very well. Besides, the Walking mate works with the accelerometer properly. The comfort level feature can read the emotions.
The software allows you to record different activities like running, jumping, cycling, walking, etc.
The ultra wireless protocol for sending and receiving data over a short distance is very low.
You can use this on small coin cell batteries.
Moreover, you can use the software in a broadcast mode. You can obtain the mode from different displays at the same time.
The most common use of the software in Samsung devices is the heart rate (HR). Many people use this feature in recent times. You can see the Specific Use, case, and real-time data displaying in the profile.
Here, we have given the list of the apps that the Samsung device supports.
Bicycle Speed and Cadence.
S&C Activity (ACT)
Blood Pressure (BP)
Bicycle Power (PWR)
Blood Pressure (BP)
Weight scale (WGT)
What is its Plugins' service?
This system is perfectly compatible with the service. The efficiency of the software depends on the communication between the plugin's service and the software.
It enables you to use some products such as SRAM RED 2012, Speedboxll, Speed Sensor/GT10. These are compatible with the software. You can add these as updates also from the android carrier manufacturer.
How to make use of it on Android supported devices
If you want, you can use the device for different purposes on Android-supported devices. But, the question is, how can you do this? Here, we have given a method.
Steps:
Follow this step-by-step guide.
First of all, you need to ensure that you have turned on the Bluetooth. To do this, you have to go to the settings section first. Then, you need to select the Bluetooth option. Next, put the Bluetooth on.
Wake up the ANT+ and Bluetooth sensors.
Now, your job is to check the connect sensor screen.
At last, what you need to do is to link both your sensor and the device. In a few cases, you may need to turn on the Bluetooth.
How to Stop This Software?
As the app is pre-installed, you are unable to uninstall this application. So, what you can do is to stop it forcefully. The system application doesn't consume data and occupies storage. If you want to force quit the application, then you have to follow the guidelines mentioned underneath.
First of all, your job is to go to the settings.
Then, you need to open the applications.
Next, you have to choose the ANT radio service/ANT plugins option.
Now, choose the force stop option. Then, disable it.
In a nutshell, the software is beneficial in all of your fitness training. This software stores the data well-organized in devices and takes care of these nicely. If you want to sort out your issues, then you can install the software. It will be of great help for those who don't want to keep themselves fit. The software is helpful to let you know the basic workouts and meditation sessions. However, as it doesn't occupy any storage, you don't need to uninstall it. Instead, you can keep it aside on your phone. It will help you in the future.
Should you delete/disable the Ant Radio Services?
Want to delete the software? Then, you should not do this as this is the same as deleting Bluetooth support. You may require root access for deleting the software. But, if no apps use the services, then the power consumption doesn't matter in this case. So, it may not be well for you to remove these.
Conclusion:
It is such technology with the help of which you can track sports, fitness, health data. People can use this software with ease. If you want, you can keep all the information on different devices. You can use both ANT plus, and the plugins as these can offer you the best experience. If you are using health and fitness devices, this software is essential. The working function of the software is similar to Bluetooth. Besides, you can also get similarities with Radios. People who are using health monitor devices must use this software. It is because the devices can't get connected with your mobile device except for the software. So, this software is of no use till you are using such devices that support the software. If you want, you can uninstall it. We hope all of your queries will get resolved.
Frequently Asked Questions:
Is Ant radio service necessary?
The software is already available on mobile devices. It consumes significantly less system memory and resources. Besides, the software won't work till you activate any other device compatible with the software. The main objective of its design is to make connections with products like health and fitness devices.
What is the purpose of ANT+ in Samsung?
You can track the health and fitness data using the devices. It enables you to connect with different devices. For example, you can connect phones and tablets to other ANT-supported devices through this software.
Can you uninstall the ANT+ plugin's service?
The software is pre-installed. However, if you want, you can disable the software or uninstall it.