If you dedicate your entire PC to a project, you should know that it can be overkill. And it is when you need to use single-board computers. Raspberry Pi, the most popular SBC or single-board computer, is famous for its versatility, low power consumption, reliability, & user-friendliness.
You should know that it is currently a famous single-board computer that can be used for DIY projects. Besides, you can use this as a cost-effective system helping you to learn how to code. Moreover, it is possible to install media server software on this for streaming media. Several things can be done with the Raspberry Pi. However, it is not the ultimate solution for every tinkerer. While a few need cheaper boards, a few are looking for powerful ones.
People can use the best Raspberry Pi alternatives to customize unique projects if they want more performance, AI, VR support, a board rated for industrial use, or something suitable for programming & educational products. Let's know about the best Raspberry Pi alternatives.
What is Raspberry Pi?
It is a computer of credit card size and available at a very low cost. You need to plug this into a computer monitor or TV and use a keyboard with a mouse. This small device allows all aged people to explore computing and lets them learn programming in Scratch & Python languages.
This easy-to-use, versatile and small-sized computer has opened up multiple possibilities for different applications. Raspberry Pi is famous because of its wide range of uses. It has become a go-to choice for robotics, home automation, media centres, gaming consoles, and small-scale servers. It has become a favorite among DIY enthusiasts & makers because of the compact form factor, low power consumption, as well as the capability to run Linux based OSs.
Why do you need the best Raspberry Pi Alternatives?
The best Raspberry Pi alternatives are needed because of the diversity of projects & the unique needs of individuals. While Raspberry Pi can excel in multiple areas, it can fall short when it comes to talking about specific performance requirements, connectivity options, or specialized applications. A few enthusiasts need extra processing power, extra ports, advanced graphics capabilities, or dedicated AI acceleration.
Top Five Best Raspberry Pi Alternatives:
Onion Omega2+:
Description: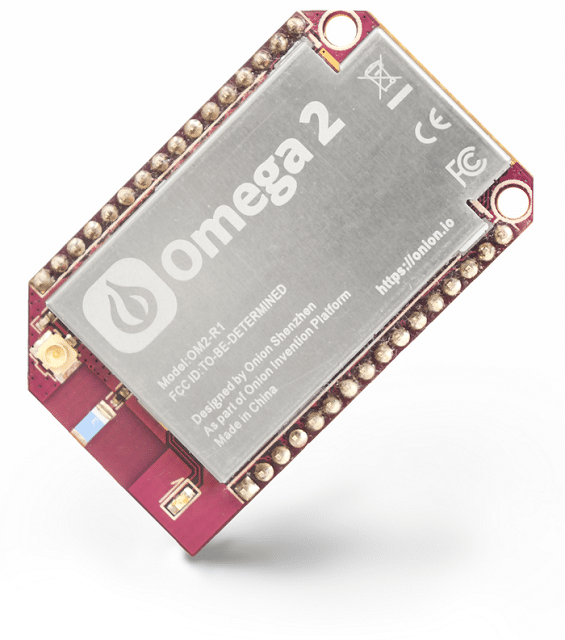 It is available at only $13 and is considered one of the cheapest IoT single-board computers. This best Raspberry Pi alternative runs on LEDE Linux OS. It becomes flexible when you run a customized version of the Linux OS. Because of its cost, flexibility & form factor, it becomes an ideal option for all types of IoT applications. You can order this on Amazon or purchase it from their website.
It relies on an MT7688 SoC & a 580MHz MIPS CPU. Besides, it is compatible with 2.4GHz IEEE 802.11 b/g/n WiFi & 10M/100M Wired Ethernet Network connectivity. This one can operate at 3.3V. In addition, it includes 128 MB DDR2 RAM, 32 MB onboard flash storage, a MicroSD slot, USB 2.0 & 12 GPIO pins.
Features:
Expansion Dock: You can easily power the raspberry Pi alternative using the Expansion Dock with any Micro USB cable. Users are able to use these for controlling external circuits or connecting Expansion boards to extend their functionality.
USB-to-serial chip: Onion Omega2+ comes with an on-board USB-to-serial chip letting you access the terminal directly from the PC. You are able to use any Micro USB cable to provide power to the Omega & Dock.
Regulator circuit: The dock comes with a regulator circuit, confirming that this raspberry Pi alternative will always receive the stable 3.3V to operate optimally. All credits go to 59, the on-board USB-to-Serial chip, as it lets you access the Omega's serial terminal.
No need for network connection: You do not need network connectivity because a solid USB connection can do the task.
The serial terminal is useful when you try to access the bootloader to re-flash the Omega.
Pros:
USB-to-serial chip is present
One of the cheapest IoT single-board computers
Cons:
Libre Computer Board:
Description: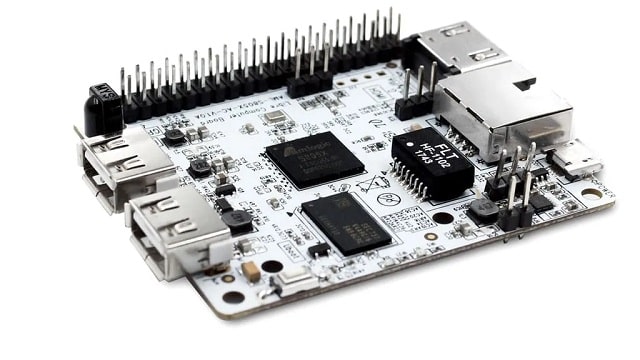 A wide range of OS's image compatibility is probably the best-included feature of this best raspberry Pi alternative. It includes several features like the 4K Ultra-HD Video Decode Engine & hardware acceleration allowing 3D graphics.
If you're looking for a replacement for the Pi 3 Model B, the best thing is that users do not need to change the power supplies or cases. The reason is that it is able to work with the existing ones. It is recommended to use at least a 5V 1.5A MicroUSB power supply to supply enough power to the board.
The LED system indicates a lot of information about the board's power supply. This board's GPIO (General Purpose Input/Output) allows you to use this with an Arduino Hat. Unlike Raspberry Pi 3, the board has ethernet connectivity only, and there is no wifi on the board. Besides, it is not compatible with anything from the ARM architecture family.
Features:
Latest Software Support:
It comes with Ubuntu 22.04 LTS & Raspbian 11 support along with 3D graphics & hardware-accelerated video playback. The behavior of UEFI support with GRUB software looks like PCs.
Compatibility & Extensibility: It includes the same form factor as Pi 3 Model B with the purpose of reusing with existing power supplies & cases. This one has a 40-pin header letting hardware use again by maintaining the same pins for SPI, I2C, PWM, UART, etc. You can see a strong GPIO wiring tool on Github, which enables you to toggle GPIOs quickly. It enables you to control overlays dynamically to design, test & learn quickly.
High-Performance Low Power:
The performance speed of AML-S905X-CC is faster than a Pi 3 B+ when it uses half the power. Its design is done with power optimizations with the intention of boosting sustained performance under load. Besides, it reduces failures because of input voltage & current. You should know that this one is likely to be one of the first SBCs which is compatible with 4K multi-codec hardware decoding. Additionally, it is equipped with a highly performant OpenGL ES 2.0 GPU.
Faster CPU: This model has Quad 64-bit 1.5GHz ARM Cortex-A53 Processors, which make it unique. In addition, it includes 4K Ultra HD ARM Mali-450 750MHz GPU, 2GB of High Bandwidth DDR3, 4K 60FPS High Dynamic Range Display Engine for H.265 HEVC, H.264 AVC, VP9 Hardware Decoding, etc. In simple words, it is the top-performing SBC in its price range.
Pros:
Faster CPU
Latest software support
Cons:
It doesn't allow the SD card to be seated.
Firefly ROC-RK3588S-PC:
Description: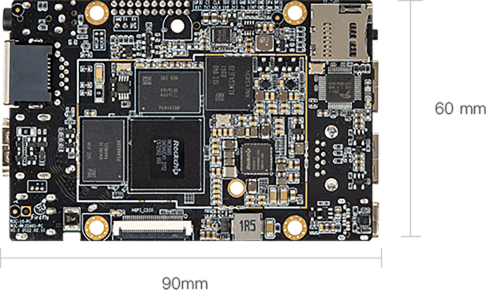 ROC-RK3588S-PC is very flexible and can use up to 128 GB of memory. It has a CPU model named ARM610, which is competitive to beat Raspberry Pi alternatives. With the help of the board computer, it is possible to take IoT applications to the next level via AIoT or Artificial Intelligence of Things. This one includes a high-frequency CPU which contains an 8-core processor. Besides, the alternative has Bluetooth & wifi support. This one is compatible with an 8K video encoder.
Whether it is basic computing or cloud servers, the board is possible to be used in different applications, and that's why it has become the best alternative to Raspberry Pi. In addition, you can use this in smart NVR (Network Video Recorder), smart video walls, multi-lens cameras, smart car projects, and so on. People using Firefly ROC recommend this for research-based projects.
As it is a popular board computer, it comes with a massive library of learning sources on the internet. Compared to other models, it is very easy to find tutorials for this model. The reason is that it can offer SDKs, technical documentation, tutorials, & standalone developer tools.
Users can get tech support from the manufacturer of the model. Along with the product, the package includes one fan, a power supply, type-C, and an antenna.
The product is compatible with different frameworks like Caffe, MXNet, TensorFlow, PyTorch, etc. Regarding media playing, the board can offer all the essential input/output options, such as a headphone jack, Line input, Mic input, HDMI ports, and USB. In addition, it includes other onboard connectivity options, including Bluetooth & wifi.
Features:
8K Video Encoding and Decoding:
This raspberry Pi alternative is compatible with 8K@60fps H.265/VP9 video decoding & 8K@30fps H.265/H.264 video encoding 1080P@30fps encoding. Because of the availability of these excellent video encoding & decoding capabilities, it is possible to get awesome image quality & 8K HD display.
UEFI Boot Support: It is compatible with UEFI boot, Android 12.0, Ubuntu PC & Server version, Debian11, Buildroot, and RTLinux kernel. This model supports domestic OSs, including Kylin and Tongxin.
Scenarios: You can use the core board in edge computing, cloud server, ARM PC, smart NVR, intelligent cockpit, smart video wall, AR/VR, high-end tablet, multi-lens camera, smart car, etc.
Abundant Tutorial Resources:
It includes SDK, tutorials, tech docs, and dev tools which make the process of development easier and more convenient.
Pros:
UEFI Boot Support
Compatible with frameworks like Caffe, MXNet, TensorFlow, etc.
Cons:
Tinker Board Rockchip RK3399:
Description: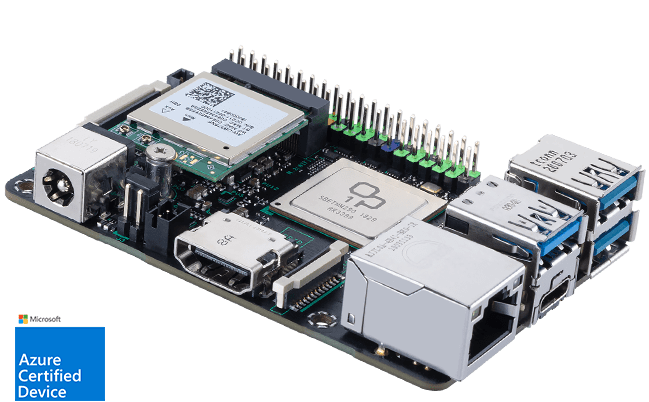 This one is a single-board computer equipped with enough GPIO connectivity, wireless connectivity options, and dual-display features. If you are looking for a model to handle data related to IoT projects, then it is a great option. This one includes an ASUS IoT cloud console which can be used to analyze data.
Because of the presence of exciting onboard features, it is possible to enjoy the advanced computing feature. Besides, it comes with a strong 6-core system on a chip (SoC), and is equipped with Android Neural Networks APIs, performance tweaking tools, & Adiantum encryption.
The top-quality systems enable better efficiency with 3D & cloud computing enhancement. However, users may face issues in finding a proper DIY case for the board computer. This product is an optimum solution for IoT-related projects because of its Armv8 architecture.
Features:
Outstanding performance for IoT devices: While it is powered by a 6-core Rockchip RK3399 system on SoC, it comes with multi-core Mali-T860 and new 64-bit Armv8 architecture.
Simple setup tool: This one includes intuitive software to tweak performance and comes with an easy 3-step initial configuration.
Pro-grade admin: This one offers support for FOTA or firmware over-the-air roll-out.
Android 10 support:
It can provide a lot of benefits from the 3D computing performance. This product is compatible with the Android Neural Networks API 1.2 & Adiantum encryption.
Pros:
Supports Android Neural Networks
Compatible with FOTA
The optimum solution for IoT-related projects
Cons:
It cannot run a modern 5.xx Linux kernel.
Orange Pi 5 Rockchip RK3588S
Description: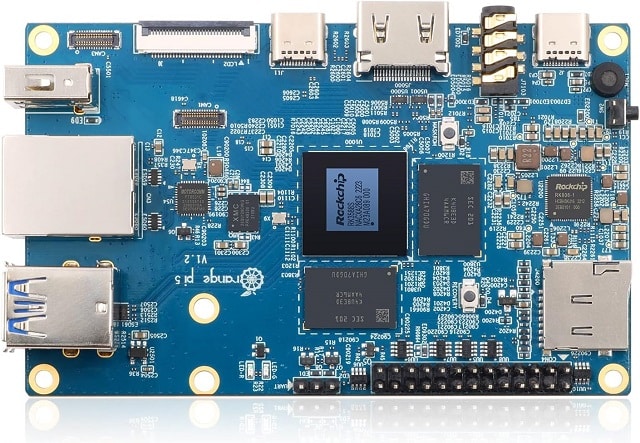 It is one of the best five Raspberry Pi alternatives, which comes with excellent features. These can empower technology enthusiasts so that they can dive more into IoT & computing. It comes in up to 8 GB of memory range, DDR4 type of RAM, PCI Express onboard graphics, etc. This product supports Android & personal PC. It also supports Bluetooth wireless connectivity.
This board supports other operating systems like Ambian, Droid, Ubuntu, Linux, Debian, etc. Besides, it includes two memory slots, Micro USB slots, a Type-C power supply, HDMI & LAN port, and USB 2.0 & 3.0. In addition, it has an expandable port that helps to expand its functionality. The on-board AI-based accelerator NPU comes with TOPS allowing faster processing.
Features:
High Performance: It is equipped with Rockchip RK3588S new generation 8-core— 4-core A76 & 4-core A55. Besides, the product comes with a 64-bit processor and an 8nm process design.
It has a main frequency of up to 2.4GHz. In addition, it is integrated with ARM Mali-G610 GPU. It has a default AI accelerator NPU with a maximum of six TOPS. This one is compatible with INT4/INT8/INT16 mixed operation. Moreover, it supports up to 8K display processing capability.
8k Video Codec Support: It can support 8K video playback at 60fps. The strong video codec allows the model to enhance image clarity. Besides, it offers a higher level of detail which leads to an enhanced user experience.
Abundant Interfaces:
This product includes a wide range of interfaces to fulfil different requirements. It has HDMI 2.1 output, a 26 PIN expansion port, M.2 PCIe 2.0, a USB Type-C port, a Gigabit LAN port, 2 USB 2.0 ports, & 1 USB 3.0 port. You can use this model in many fields like tablets, edge computing, artificial intelligence, cloud computing, AR/VR, intelligent security, and smart home applications.
Support Open Source: It can enable the building of PCs, wireless servers, games, audio & video systems, and speaker setups. It supports different OSs like Orange Pi OS (Droid), Ubuntu, Debian, Armbian, Linux, and Android 12 OS.
Pros:
Compatible with open source
8k Video Codec Support
Cons:
No storage capacity in the motherboard
How to Choose the Best Raspberry Pi Alternatives?
Although Raspberry Pi is considered a great piece of hardware, it has been made within specific constraints enabling mass appeal. These are the few factors that should be kept in mind while choosing the best Raspberry Pi alternatives.
Performance: If you plan to buy a new SBC, you must consider the performance factor. It is necessary to consider processing power, RAM, & graphics.
Connectivity & storage: The connectivity options in SBCs can vary. While a few options can provide Bluetooth, some options have both HDMI & Ethernet. Moreover, a few SBCs include storage. Whereas a few options offer USB ports letting you connect your drives.
Ease of use:
SBCs should not be complex. A few of these come with useful color-coding features making the project simpler to handle.
Price: Everyone does not want to invest money in the high-spec SBC. You need to determine your needs first and choose the model as there are multiple devices available for beginners, hobbyists, & tech enthusiasts.
The Bottom Line:
There are several types of single-board computers. While a few perform better than the Raspberry Pi, a few of these are scaled-down versions and available at cheap prices. Based on what you need and your budget, you need to check the specifications of the single-board computer and choose the best model.
Frequently Asked Questions:
Are Raspberry Pi alternatives worth buying?
Although multiple good alternatives or choices are available in the market, you will find a few ineffective single-board computers if you want to buy a model on a too low budget.
What is a good source for cases for your Raspberry Pi or its alternatives?
Several generic cases are available to protect your Raspberry Pi or its alternatives. Remember that when you invest in buying an SBC, you need to protect it.
Can you make a single-board computer waterproof?
You have to use seals or silicone grease to make them waterproof. Besides, you can spray conformal coating to the board for resisting moisture. Except for these methods, there is no way to make these waterproof completely.