Cat S60: Caterpillar Company's Smartphone with Unique Feature/Durability
Caterpillar Company known for heavy duty construction as well as farm-grade equipment has unveiled a smartphone which is huge with unique features and durability. Cat S60, is the company's latest device in the line-up of Android phones built for the service industry.
However the most outstanding feature of the smartphones is its built-in thermal camera. The thermal imaging system of Cat S60 has been developed by FLIR, a firm which had earlier squeezed similar technology into dongle sized devices. However, fitting it in smartphones was a bit of a challenge.
The S60 enables you to see the world like Predator due to FLIR thermal imaging technology. Though its presence would seem surplus to those only wanting to film their cat or take casual images with funky colours, it has real world use circumstances in the services industry where checking heat signatures seems to be a big part of the job. The thermal imaging sensors of FLIR are presently available as an attachment for iOS as well as Android phones though the Cat S60 seems to be the first smartphone offering functionality internally.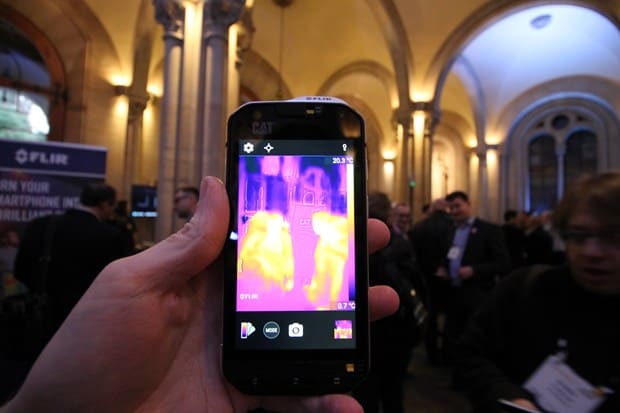 Two Cameras – Standard & Thermal
As neat as the presence is, the VGA recording resolution leaves much to be desired. But the main camera sensor has the capability of shooting 13MP photos with its rear facing camera and 5 MP with its front-facing lens.It has two cameras, a standard and a thermal and can detect accurately temperatures from 0 to 100 degrees C from a distance of 50 feet.
Cat also asserts that its S60 is the world's most waterproof phone and has the capability of surviving even when submerged five meters under water for a period of one hour. This amount of protection eradicates the worry of an accidental drop providing adequate time in saving it from the aquatic depths.
Moreover, while one is underwater, they could also take the opportunity of shooting some underwater thermal footage. However this phone is not for everyone. It is best suited for those in the service industry who tend to find themselves often in situations demanding performance, durability as well as practicality over slim, smooth handset.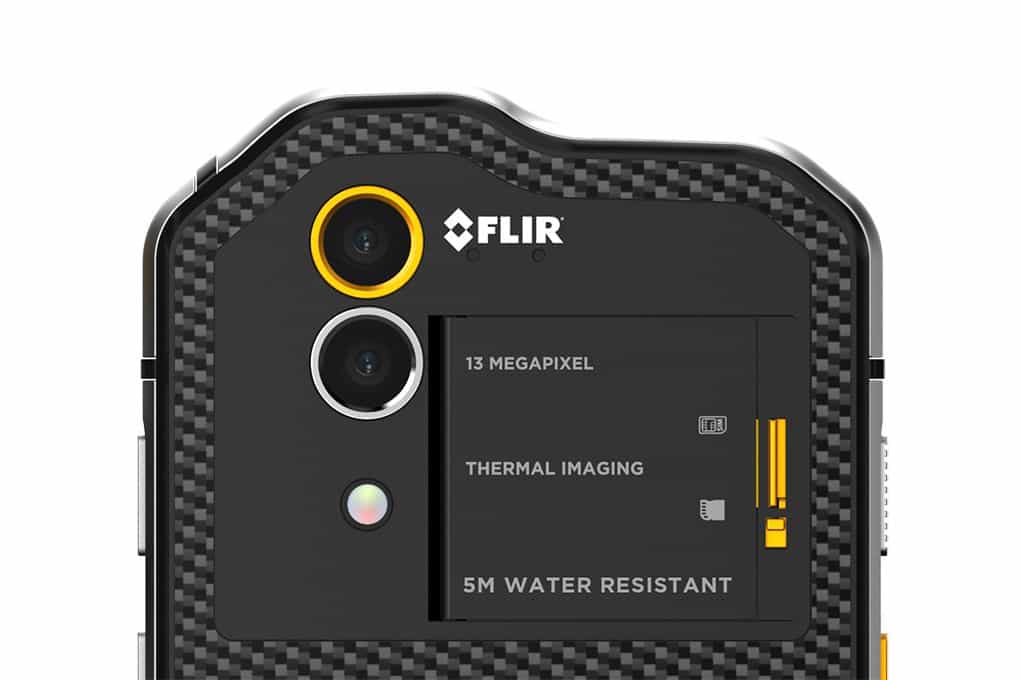 Designed for Construction Sites & Demanding Environment
It is designed for use on construction sites together with other demanding environment. The thermal imaging camera can be utilised by electricians in locating faults or emergency services for the purpose of locating bodies in smoke filled buildings.The phone also provides a few things that several of the consumers would find appealing like Android Marshmallow support, a weighty 3800mAh battery with a screen that tends to work even when wet and used with gloves though it tops out at 720p resolution.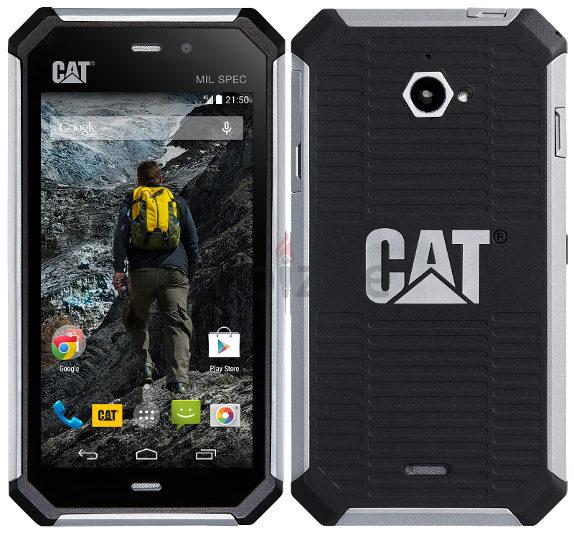 It has a 4.7 in Gorilla Glass display, powered by a Snapdragon octacore processor and has a Gorilla Glass screen with a resolution of 1280 x 720 pixels Being designed for use even in messy conditions, the screen can also be controlled with gloves or wet hands.
The Cat S60 would be made available in late May at a cost of $599, placing it in the high-end of the price range for smartphones. But it could be a good way out for those who tend to be in need of Marshmallow-compatible phone as well as the FLIR thermal attachment that runs for $249.