Most of the people always do care a lot about air quality and pollution when they go out? But, unfortunately, in the old days, there is no device to measure pollution. But if you want to measure the air quality in the modern age? Then you can always do it with the help of your mobile device. People don't know How to check Air Quality in Apple Maps
By seeing this most of you might be surprised? But don't be surprised you can check out those details in this post " How to check Air quality in Apple Maps."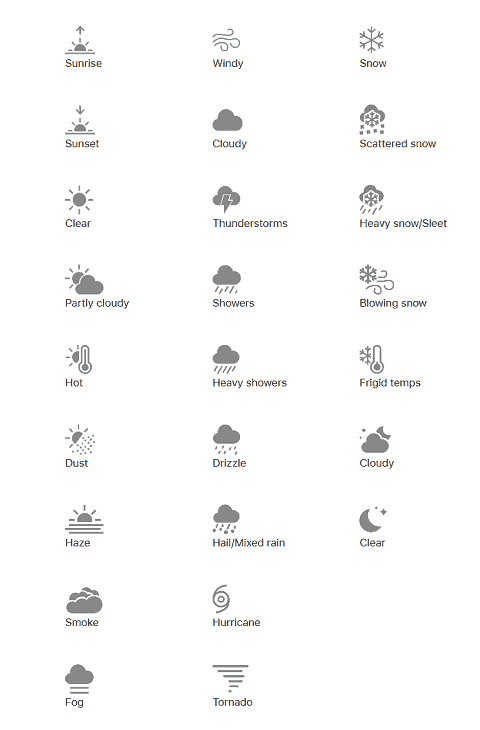 Mostly in countries like the United States and the United Kingdom you might not be that concern about the overall pollution. Because these countries don't have more pollution and have some good air quality, but in crowded countries like China, India and Asian countries you will definitely need to check the air pollution because it is higher than USA and UK mainly because of the excessive population.
Although the USA has good air quality, but it also has some areas and days which has terrible air quality. So, it will be useful for users to check out that as well.
If you are paying a visit to the Asian countries or want to check the air quality regularly can check with the help of this topic " How to check air quality in Apple Maps."
This feature is particularly helpful for people who love to check air pollution when even they go out.  If you are particularly concern about the pollutants in the air means you can quickly check how polluted the air is in your area. Or you can check in other cities and places in your travel as well. To review all you need is an Apple phone and Apple maps features on it.
A Quick Guide:  How to check Air Quality in Apple Maps
Apple has rolled out this special feature in IOS 12.2. So, its still in beta testing but you can test that soon if you are a beta user, who strives to check the pollutants in the air. Then you have to check out this feature in IOS 12.2 update.
Apple maps will give you a perfect option to view all the air quality for an area in the USA. Presently it has rolled out this is the USA but very soon it will be rolled out in other places as well. Apple has an enabled option where you'll see colored AQI Lable just at the bottom right of the map. It will be right below the current weather conditions option.
This gives the reported air quality for a specific location which is on the screen location. Apple's Weather app will provide air Quality data in apple maps. It will add all the air quality values and other health-related concern ratings in the new IOS 12.
This data will come right from the weather channel, the apple's partner for weather. They collect the data from various sources, and then they will update the information in the app. The primary source for this data is EPA's AirNow Systems. Along with that, it's also having other sources like local and state agencies.
As you are wondering to see "how to check air quality in Apple maps"let's get into the process.
How to check Air Quality in Apple Apps:
As I previously said, this update is present in the beta version of IOS 12.2, and very soon it will be rolled out to all the apple users. Now, to start checking the Air Quality in Apple Apps — all you have to do is turn on the app feature.
To simply turn on the features in IOS 12.2, follow the below process.
Process:
Firstly hover over to the iPhone settings app.
Then click on the "Maps" option in that list.
After that click looks for the "New Climate Section" in the list.
Then switch on or toggle on the " Air Quality Index."
In this list, you will also find out the "Toggle on for weather conditions" as well.
This option will be toggled on by default. You don't have to touch that.
In the previous version, Apple has not enabled or disable the weather icon, but in this, they had made it enable.
This is the process of how to check Air Quality in Apple maps.
Whenever you have zoomed the air pollution section in the city or neighborhood. It is easy to find the AQL Value, and the corresponding value displayed with the color.
This scale generally goes from the values 0 to 500. Here zero refers to the cleanest air, and 500 has been the most dangerous to your health and cause illness. The color of this AQI label which is shown on the map will show the values, and the green color brings the safest, and the maroon refers to the most hazardous and dangerous.
If you want to check out the AQI scores and its calculations, then check out the below points which are helpful for you get the information. Here the AQI score is calculated mainly on five air factors of air pollutants.
Those points are ground-level ozone, carbon monoxide, sulfur dioxide, particle matter, and nitrogen dioxide as well.
Let's have a look at the particulars.
0-50—-Green Color: This is considered as a safe and good atmosphere. You can inhale the air with ease and has no risk in breathing this air.
50-100 — Yellow color: This color is considered as the moderate. In this air, there will be some pollutants which are harmful. It causes a small number of elements which are sensitive, but it is safer.
101-150 — Orange Color: It is considered as unhealthy for sensitive groups. People may not feel any effects, but children and older people with lung disease will be at risk. Also, it is not good for heart patients, and it could get some problems for them.
150-200 —- Red color — This color is considered as unhealthy for every individual. In this air, you may cause some insensitivity when exposed to the air. Sensitive persons can easily fall into trouble, so its best to avoid this climate.
201- 300 — Purple color —  This color is definitely unhealthy for all the persons. Whenever you exposed to these air pollutants you will have some serious health effects.
301- 500 — Maroon — This is considered as the most dangerous and hazardous condition. In this state, it's better not to go out because you will fall into emergency conditions. And it likely affects healthy people as well. So, it's safer to stay at home.
This is all about the how to check Air Quality in Apple Maps. With this you can quickly measure how polluted the areas are? And this can help you to find out air pollutents which effect your health as well. So, its always safer to check these and then go out into the weather.