Finally, Apple has launched its new iOS 12.1 updates with some fantastic features. If you are already enjoying the iPhone iOS 12 features means you will love these new features as well. In this latest update, there are 7 new iOS 12.1 features you shouldn't miss on your iPhone.
If you are facing problems in updating your iPhone then you can follow this process.
Head over to the settings tab on your iPhone.
Tap on the general option
Then click on the software updates and installing it.
In case, if you are having automatic updates option means you can get the updates automatically.
Before going straight into the exciting new features lets see the bugs which are fixed in new iOS
Here is the small list of improvements and bugs fixed by Apple in new iOS 12.1.
Improved Cellular connectivity in iPhone Xs, iPhone Xs Max, and iPhone XR.
Resolved issues of Message merge.
Apple ID on multiple phones Fixed.
Resolved an Issue in the phone app.
Added a performance management feature.
Improved battery health.
Improved the reliability of VoiceOver in Camera, Siri, and Safari.
Fixed all issues which cause Invalid MDM Device Enrollment or Invalid profile error.
Now, let's see the exciting new features of the iOS Update.
7 New iOS 12.1 Features you shouldn't miss on your iPhone:
New Emoji's are ready to Excite you in New iOS 12.1 Version:
As we already know that people love to use Emoji. So, Apple has added around 146 newly created emoji to its brand new version iOS 12.1. However, most of those emoji's are differentiated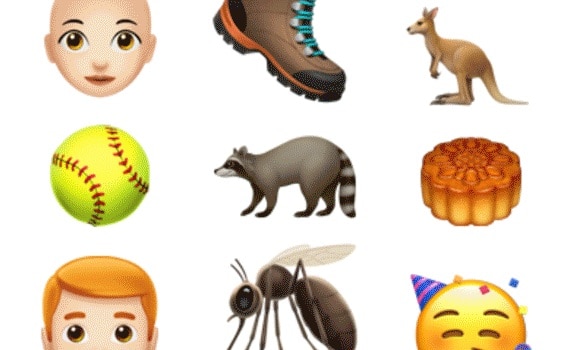 with the skin variations of the body parts. If you are a real fan of emoji's means, you will just love this new additional 70 emojis.
In the latest update of iOS, there are 70 more emoji's then its older version. If you take out all the skin variations in emoji's from 146 new elements means you can find the new 76 emoji's list. In that 76 emoji's you will see some advanced & enhanced emojis. Apple has done a great job in adding more emoji to its newer version of OS. it also has changed its home button emoji's along with the face iD emoji.
Now, if you are up for using a new and perfect emoji's, then you should try these newly added emoji's in new iPhone iOS 12.1 version.
Group Facetime in iOS:
Almost all apple users should be using the face time app in their very own apple devices. Previously there is no group face-time available in the Facetime older version. But as the time goes on Apple has strived to launch group face time. Now, finally, Apple has started its group face time feature in its new iOS 12.1 updates.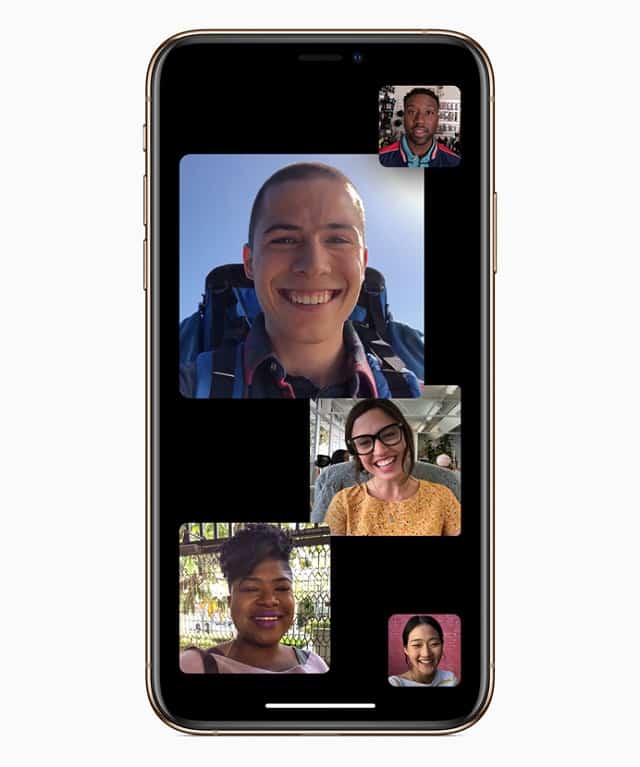 If you are new to Apple means you should know about the apple developed product facetime. It is just a video telephony product which is only available in iOS supported devices, and it also runs in Mac OSX as well. For all the face time users this has been a massive update, and as Apple promised back in June, they have delivered this feature within no time.
With this Group facetime feature, you can facetime chat or do video chats with up to 31 users. And the count will be 32 along with you. This is an incredible feature where you can group call with more than 30 members at a time. The new feature call can be quickly answered in messages, or you can also answer them in facetime app itself. You don't have to struggle about this particular feature.
Take Advantage of eSIM now feature in iOS:
The new version of iPhone Xs, Xs max and other devices are coming with the eSIM option. Here eSIM is nothing an electronic SIM which is placed instead of the physical card. This eSIM is a tiny chip which helps you to authenticate your identity with your mobile phone carrier.
Although most of the manufacturers have not launched these option yet but few top manufacturers like Apple have started releasing the eSIM technology in its new devices iPhone Xs, Xs Max and so on. Now with the latest update of iOS 12.1, you can take advantage of eSIM.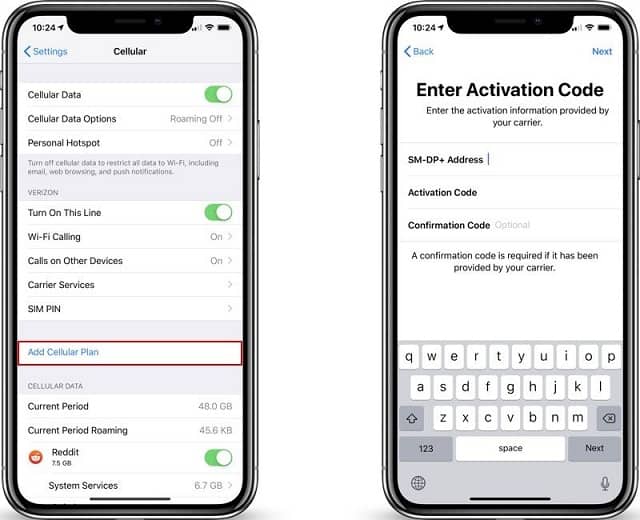 If you have a new iPhone Xs, Xs max or other XR device which came with the dual sim options, then you can use two different cellular plans at once stating that one is personal and one for work. However, this feature is not possible when it doesn't have two physical sim slots. If you have one eSIM slot and one physical sim slot means it can work with this feature.
You can quickly covert the current cellular plan from the nanoSIM to the eSIM. So you are in need of to activate two sims at the time of traveler means you can do it hassle-free. You can transfer your SIM to eSIM with the help of your SIM carrier. So take the support of them and transfer your sim to eSIM and use it happily where ever you want.
Get Real-Time Depth control in iPhone XS & XS Max:
In the new iOS 12.1 upgrade, we have found the new feature that " Real-time depth control." This is one of the best and hottest features in the iPhone Xs and Xs max and also for the new iOS 12.1 update. With this feature of real-time depth control, you can edit awesome pictures in the portrait mode itself. It is almost similar to the DSLR camera settings where you can control the depth.
In this new feature of iOS 12.1, you can take control of the depth of portrait mode photos. You can even adjust the intensity of portrait mode images which you are taking them. Apart from these, the editing options are far more natural with this depth option. You can quickly take stunning and breathtaking images with this advanced feature in new iOS 12.1. So, I have listed this feature in 7 new iOS features you shouldn't miss on your iPhone.
Brand New flashlight & Camera Sound on Lock Screen in iOS 12.1:
Most of you might already be observed that whenever you open a flashlight, you used to get the dull audio. Along with that flashlight, you might also notice that whenever the camera is clicked on the lock screen, It is used to get a clicky sound. These two sounds are always normal sounds, but they aren't attractive.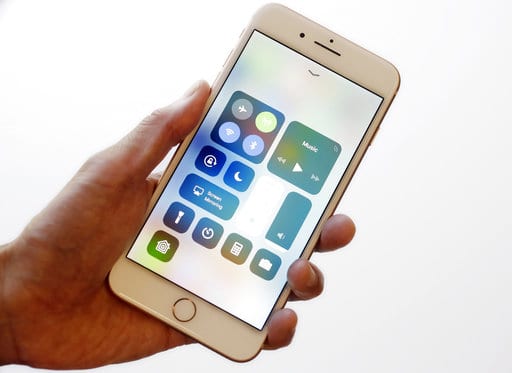 They are often the dull sounds, and people didn't like that sound. So, it has gone into the notice of Apple, so they have made some changes to and released an update on New flashlight & camera sound on the lock screen. Previously you used to get dull sound, but now you are getting metallic sounds which are interesting.
Enhance options for Apple watch Owners:
The new version of iOS 12.1 has brought a bag full of feature for Apple watch owners as well. If you are using Apple watch means you will definitely address these features but if you aren't aware of these features means let me explain them.
In the Apple watch, you can now notice a new color just under the " Face Gallery" in the Watch app. This can be only found when you have updated your Apple watch. With this new feature, you can enable the speaker during the phone call just by clicking on the touch. It is similar to the old functionality in iOS 11, but the only difference is as long as the watch is connected it will stay like that without any interruptions.
This is one of the fantastic features for all the apple watch owners. If you are one of the apple watch owners, then you'll definitely love these features. That's why I have included this feature in this topic 7 new iOS 12.1 features you shouldn't miss on your iPhone.
The Controversy of Camera APP selfie GOne (Beauty gate):
From the past few months, you can see the huge debate going around the internet on the topic of camera app! That issue is named as the Beautygate, and most of the people have also kept the #beautygate and raised their concerns over the feature.
Now in the new update, Apple has resolved this issue. Usually, there is an issue on camera app which took selfies with the front camera on the iPhone Xs and the New iPhone Xs Max. Apple's camera app used to smooth out the details in the portrait image and in self-portrait images which is making the skin look like it had a beauty filter applied on all the causal photos as well.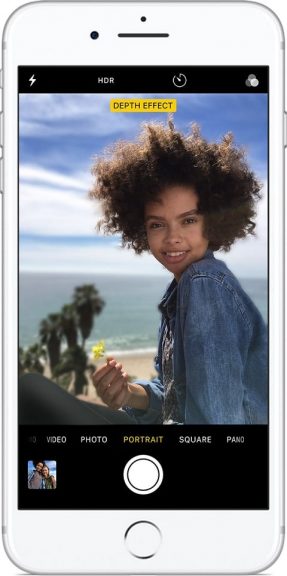 So, the people have raised an issue over this matter, and in fact, most of the people have trolled over this feature. So, Apple has agreed on this matter as a bug and has said that it will fix this issues. As promised it has resolved this bug in the new update. Now you can literally take your own image without beauty gate. If you want you can apply effects to your photos later.
So, this has been a unique feature for the new iOS 12.1 apps. That's why I have included this  7 new iOS features you shouldn't miss on your iPhone post.
These are the  7 new iOS 12.1 features you shouldn't miss on your iPhone. Other than these you can also find some bag full of features in the new iOS 12.1 upgrade. So, just explore these features and experience the real benefits of iOS 12.1.