HTC has played bit low in terms of sales and frenzy regarding its smartphones the last couple of quarters. But this has snubbed it desire to wow audience with amazing set of smartphone which it has been developing secretly. The upcoming handsets named HTC U ULTRA and HTC U Play pricing has been released by HTC for the UK market and these devices are expected to release in March. HTC has planned to sell these devices both on its own online shopping portal along with a range of third party retailers. HTC U Ultra will have a starting price of GBP 649 while HTC Play at GBP 399 and HTC will start shipping the smartphone from 1st March as per the information placed on the official website.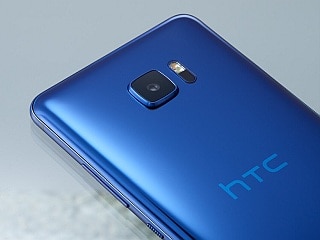 HTC has partnered with a number of online retailers in order to take its smartphone to wider range of target audience and the list of online retailers includes Unlocked Mobile, Clove and Carphone Warehouse. If you are looking to pick up one of these smartphone then it is better to opt for third party online retailers as they offering them at lower price.
HTC Sense Companion is the new highlight
HTC finally brings its new Smart Companion which is essentially an AI based system. This system will effectively learn the user's daily patterns into order to provide exciting usage recommendation for smarter utilization of the device. HTC also bundling the USonic earphones which offers an immersive listening experience, its front camera comes with the UltraPixel mode for enhanced selfies and the liquid surface with a curved glass construction for a solid design. Both of these smartphone will feature HTC Sense UI on top of the latest Android 7.0 Nougat OS. HTC U Ultra has a Dual Display which acts a secondary display.
High on specifications and performance
HTC has left no stone upturned to keep smartphone competitive in terms of features and capabilities by bringing in the best display, processor and loads of features. HTC U Ultra comes with 5.7 inch Super LCD display along with a unique secondary 2 inch display. It will be made available in two storage variants of 64 GB and 128 GB. HTC U Ultra will be powered by Snapdragon 821 SoC and 4GB Ram while on the camera front it will feature a 12 MP rear camera and 16 GB front camera. HTC U Ultra will have a massive 3000 mAh battery with an advanced Quick Charge 3.0 technology.
HTC U Play will come with a 5.2 inch full HD display, powered by MediaTek Helop P10 processor with 78 cores. This smartphone will be made available with two storage variants of 3GB RAM and 32 storage or 4GB RAM and 64 GB storage. Both of these U Play variants will feature a 16 GB rear and front camera which comes packed with an UltraPixel mode for more advanced imaging capabilities for the end users. On the battery front HTC has placed a commendable 2500 mAh battery which can easily last for a day.