Yahoo is set to make mailing more exciting and simple affair by bringing in two unique features with the new update to its apps. A number of times we have seen that setting up the calling feature to sort unknown number directly to the voicemail doesn't end up well if we are having continuous email conversation with the same person. Secondly when a user has to send pictures from the smartphone in a mail, connecting device to the laptop then indulging in the gruesome process of transferring photos to the desktop or laptop sending out the mail. Yahoo Mail app is set to fix both of these problems in a single go with its latest update to the app.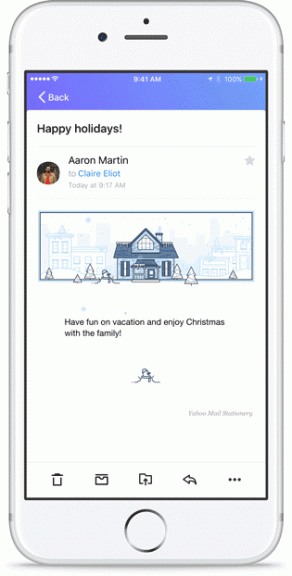 Identify the callers with New Caller ID feature
The New Caller ID feature will allow users to find out who is calling even without having the number being saved in the phone. Yahoo will simply search the contact information placed in the emails too track the number which is calling them. On an average a user have more than 200 phone number stored in their emails without their knowledge. With this feature whenever unknown person calls up the contact name of the person will appear on the screen and Yahoo Mail will update the number in the call history for later use. In order to enable this feature go to the Settings followed by Phone, Call Blocking & Identification then toggle the switch for the Yahoo Mail.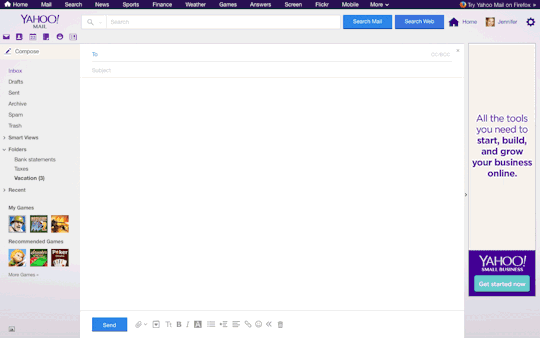 Access photos on mobile right on your desktop
Yahoo next cool feature is directly related to the photo upload which will help in unifying the phone and desktop to the next level. This feature is set to make the photo sharing a seamless and quick procedure which will be respite for a wide number of users. After enabling this feature users will get recent camera roll instantly available when they happen to access their mail account from the desktop. Secondly users will also be able to search their mobile photos utilizing the Yahoo's image recognition technology right in the side bar. This technology happens to extremely advanced and intuitive wherein simply searching for terms like 'ocean', 'beach' or 'snow' will help in fetching relevant pictures from user's recent trips.
How to enable this feature on Yahoo Mail?
Enabling this feature on Yahoo Mail is extremely simple and easy. Simply open the Yahoo Mail app either on the Android or iOS, go to the Settings followed by 'Photo upload' and give a final tap on the 'Upload Photos' toggle. From now on you will get to see photos in the Yahoo Mail and easily choose which one to send but this list will only be visible to you while selecting pictures. Yahoo has already rolled up the update with these features for both Android and iOS platform so go ahead and update your app to make most of these features.