Hush – Smart Earplugs – Keeping Bad Sounds out
The world we live in tends to get noisy and particularly with different working shift timings, it could be difficult to catch up on sleep amidst the noise pollution. Wearing the standard earplugs may not be adequate in blocking out the sound. A new pair of smart earplugs known as Hush has come up to resolve this issue by keeping the bad sounds out and letting in the good one.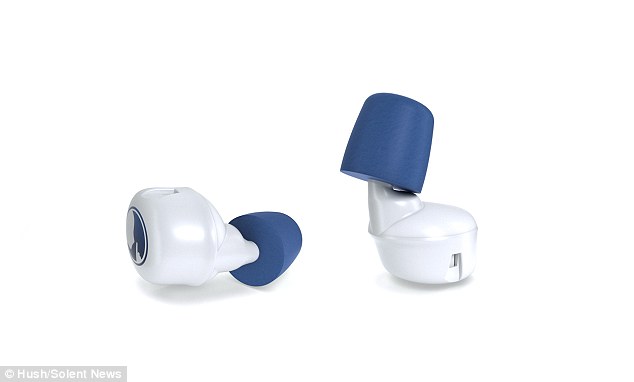 Getting the right size is also of great importance with Hush. The first thing one tends to notice with Hush's smart earplugs is that they do not look like traditional earplugs but of silicon or foam and are made of sleek white plastic, significant to the Apple's ear buds with the choice of foam or rubber tips. The earplugs combine sound- eliminating foam with a small driver which plays soothing sounds such as white noise, ocean waves and raindrops.
With the Bluetooth connectivity to the smartphone together with a specialized app, can set the alarm and one can opt for notification of one's choice to enable a peaceful sleep. Hush notifies you when the alarm tends to go off in the morning or when one receives an emergency phone call. They seem to be adequately small enough to stay in level in the ears when one sleeps on their side.
Goal – Aid People with Sleep Amidst Noise
Hush had been established by Daniel Lee and Daniel Lee, after they had graduated from the University of California, San Diego with engineering degrees in May 2014. They had raised around $1 million from investors and almost $600,000 additional on Kickstarter. The favourite feature of Hush is the alarm which is a high pitched pulse, in contrast to the other sounds.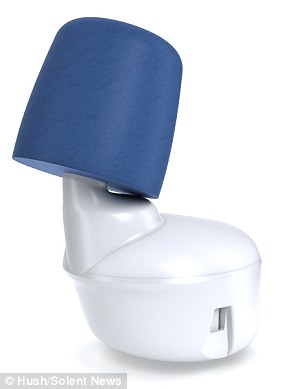 According to Daniel Lee of Hush Technology in his statement had commented that the ultimate goal of Hush is to aid people with sleep inspite of the noise and people around them and eventually have a better quality of life. He further added that the world seems to get noisier and their aim is to provide a way for people to live together harmoniously inspite of this.
The earplugs tend to play directly in the ears and could revive even the deepest sleepers. When one wears the Hush in their ear, they tend to work like ordinary earplugs and form a seal in the ear canal, doing a good job of blocking out sound. But the magic lies, in the Bluetooth connection of the phone. A free companion app plays what the company calls as soothing sounds which could support blocking out a lot more noise.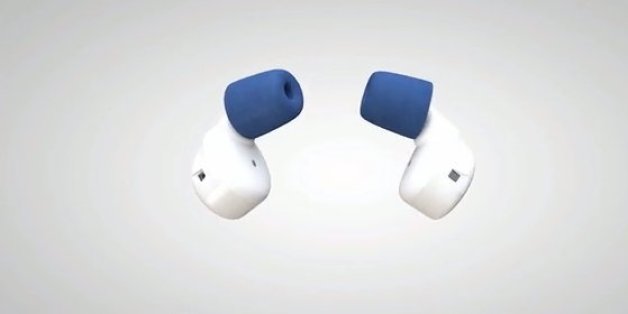 Not Wireless Headphone
Inspite of their capabilities of playing sound, they are not wireless headphone and Hush is limited to around 15 sounds in its app where each sound is only a few seconds long. However the app downloads them to the earplugs and loops them again and again. This enables the earplugs to break their connection with the phone. According to Hush, it tends to give you around eight hours of battery life and the earplugs need to be charged.
This happens conveniently, through carrying the case which tends to double as a charger that is plugged into the wall. Moreover, the case also has an extra battery wherein the earplugs could be charged up to three more time by storing them away and no outlet is needed.