Mayfield Robotics – the start-up under the umbrella of Bosch – introduces the CES Kuri: a cute home robot that works a little like Pixar or Disney.
Spank me when I have such dirty associations, but Kuri acts as if it had driven a cuddly film robot from the beating of a R2-D2, number 5 or WALL-E with the Amazon echo and this small home robot to the world brought.
Who is Kuri?
Okay, from a purely visual point of view, Kuri is more like a cross between a construction site hat and a rescue buoy, but if this robot is by manufacturer Mayfield Robotics in action, you probably also recognize directly this cuteness factor, which we from the well-known Film robots. Oh, what am I saying great?
Come on, the part is droll! Kuri came from Mayfield Robotics – a start-up, which was founded by Bosch and is also under its wing. On the occasion of the CES the small tots were presented and planned to be delivered to the next Christmas festival. Pre-order is available to interested parties – at least in the US – but already now: 699 dollars will cost the robot buddy, of which the first 100 dollars are to be paid as a deposit.
After we already know what it costs and when to buy it, we want to tell you what Kuri has on the box. In principle, the volume actually reminds us of Amazon echo – this robot also has microphones and speakers, so it can also hear what is going on in its surroundings and take commands, but at the same time it gives even funny sounds of itself and can also on request Play music or repeat what you said.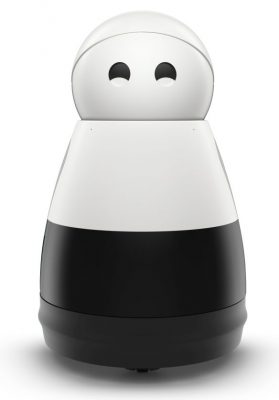 Kuri has Bluetooth and WLAN connectivity and you can connect the small colleague to your smartphone. Using the Kuri app you can plan different tasks, or let you also inform you, if at home which is not in order. Kuri also has a camera in one of his eyes, with which he can make HD videos or photos. This means that you can also monitor your home from afar. Thanks to the camera, Kuri is also able to recognize faces.
Kuri also reacts to unusual sounds and can then inform you if necessary, should there be special incidents. From this, Kuri is a robot that may not be as productive as a vacuum cleaner robot, but somehow such a nice kind of pet replacement. On his wheels, with which he can also overcome door sills and carpet edges, he curves through your home, can remember who lives where and generally learns more and more how things are going in your household. Unfortunately, he does not help with rinsing, but he can wake you up in the morning, greet you in the apartment for the evening, and read a story to the children in the evening.
As far as technology is concerned, Mayfield Robotics is not yet really concrete, for example exactly what is used for a processor or how long is the recharge time of Kuri. Nevertheless, we are told that Kuri – like a vacuum cleaner robot – is charged by a charging station. The robot seeks out when the juice is almost all, or if he has no tasks to fulfill anyway.
He talks to you only in his robot language, which for me also makes a lot of this Cuteness factor. The various commands such as "Hello", "Yes" or "No" are probably understood very quickly and can keep them apart.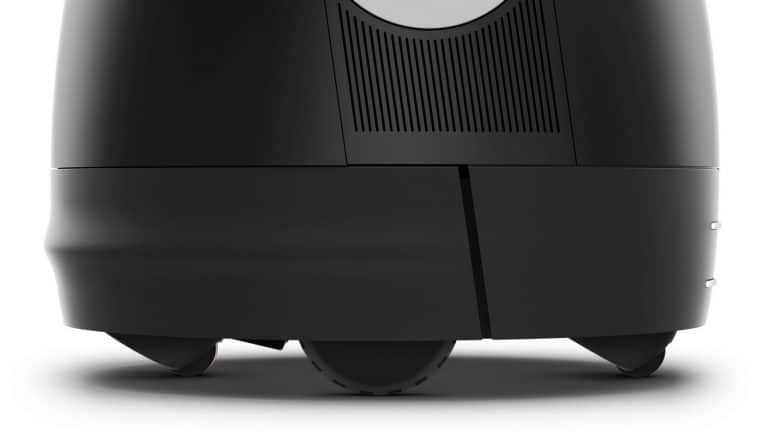 In addition, there is also the mimicry of his eyes, in which you can recognize his mood. I like the approach of Mayfield Robotics, not just a display.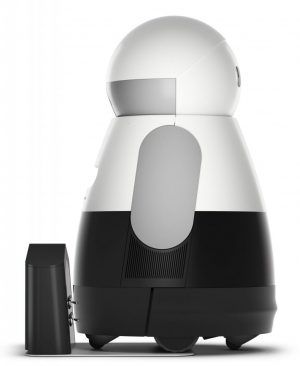 Besides, Kuri is still colored in the middle of his body, so that you can recognize the mood in the colors and he reacts to touch – so you can hit him on the head and he responds with his ecstatic robot sounds.
If we talk about how cute a small robot can be, then I can tell you that this is not a coincidence at Mayfield Robotics. Mark was recently only in the states with Bosch on the road and could find out that the Kuri team also a former Pixar-employee belongs, among other things. Has also worked on WALL-E.
As Mark says, Kuri was not quite so far at the demonstration, so you can still notice the robot a little bit. Mayfield Robotics also has a while to repair here – as I said: from the end of the year 2017 around Christmas will be available for Kuri for 699 dollars.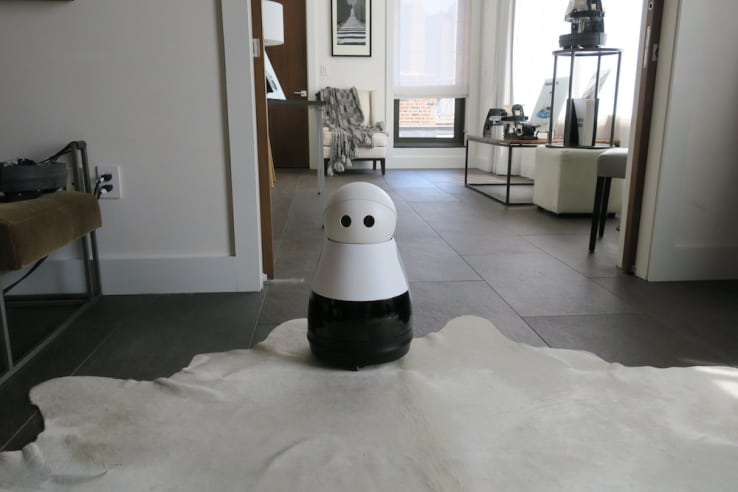 Is for an Amazon echo counterpart with wheels a lot of wood, however quite honestly: such robotic beasts have done it to me and I like the thought that I turn on the music in the living room and the music with this robot behind me rots in the other rooms. Let us know what you think of Kuri – Mark has recently been able to take a few photos, during the course of the CES we are sure to see a video with the cute little robot.