With VPN apps, users in China were able to circumvent the state censorship and trigger foreign sites like Facebook. Now the applications have disappeared from Apple's App Store – apparently at the urging of the government. According to allegations to Apple, Tim Cook has now responded.
Apple CEO Tim Cook confirmed in a statement substantial pressure from the Chinese government on Apple. His group was forced to implement a tightening of the laws for VPN apps from the year 2015. "We were prompted by the Chinese government to remove some of these applications that do not comply with the new regulations from the App Store," Tim Cook said on Tuesday in an interview with analysts at the launch of Apple's quarterly figures.
Apple is not alone, but other VPN vendors are concerned, so Cook continues. "We would have preferred not to remove the apps, but as in any other country we do business, we follow the laws," said the Apple CEO, Tim Cook.
China is an important market for Apple and brought the company in the last quarter about 18 percent of its total revenues. The Group, therefore, does not want to take the risk of being banished from the country due to regulatory violations. Tim Cook says he is confident that the restrictions will be relaxed over time. Experts see behind the VPN ban the attempt by the Chinese government, on the one hand, to strengthen the local competition to Apple and on the other hand to be able to act better against civil rights activists, said Tim Cook. They use the VPN client to circumvent government measures. Critics accused Apple of creating a dangerous precedent by kinking.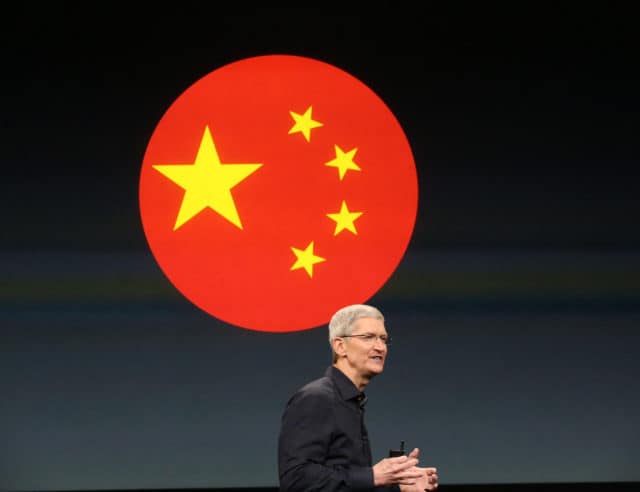 Background
Apps like ExpressVPN, VyprVPN, Torguard, AirVPN and IP Vanish are no longer accessible via the Chinese iOS Store. Apple has issued a statement against the New York Times. "We have been prompted to remove VPN apps in China that do not comply with the new regulations. […] These apps remain available in all other markets, " said Tim Cook.
The VPN applications "tunnel" a connection between two points. For example, you can establish a connection to a foreign server and only go to the Internet there – so the state censorship in China could be effectively circumcised. Apple had already several times at the urging of the Chinese government apps removed; The current case, however, shows once again how important the Chinese market is for the tech group and how great is the influence of the government, said Tim Cook.
On the topic of VPN, there is also news from Russia: The government under Putin has now passed a law prohibiting VPNs in Russia from November 1, 2017. As TechCrunch reports, the new law also prohibits other technologies that allow users to access web sites anonymously. Another blow to the open Internet.