Ambitious players, who like to adjust all graphics settings to maximum, seldom reach notebooks – the performance of mobile computers is usually not enough for stationary PCs. And a real gaming notebook was relatively expensive, thick and heavy – that is anything but mobile. Chip specialist Nvidia is now closing the gap and has presented the Computex 2017 old graphics cards according to a new Max-Q definition. The gaming-ready graphics cards GTX 1060, GTX 1070 and GTX 1080 are now available in super-slim versions for future gaming notebooks that have Ultrabook dimensions.
As usual with Ultrabooks usually also the upcoming Nvidia machines with a thickness of just 18 millimeters and a weight of 2.3 kilograms rather compact. But this does not stop the performance – Max-Q devices are even fit for virtual reality thanks to their particularly efficient graphics chips. Max-Q users can control 4K displays with 60 Hertz via various outputs. Despite all the power, Nvidia wants to reduce the volume of the hardware with the new "Whisper Mode" to a minimum.

Nvidia has announced on the Computex notebooks with Max-Q-Design. The thin ultrabooks are to achieve high 3D performance thanks to their particularly powerful GPUs.
At Computex, Nvidia gave an outlook on future gaming notebooks, which are particularly compact and still display a very high 3D performance. These ultrabooks run under the design designation Max-Q and contain graphics units of the series GeForce GTX 1060, GeForce GTX 1070 and GeForce GTX 1080 – so they should also present current 3D games with full detail level smoothly. At the Computex, 15 such devices will be presented.
Fast and compact

Max-Q is a guarantor for fast and compact gaming notebooks. For this, Nvidia has set up a few guidelines, which are based on manufacturers of Max-Q notebooks. For example, a Max-Q notebook with GTX 1080 has a thickness of 18 mm and a weight of 2.3 kg. However, direct limits do not represent these values.
Nvidia has disclosed the new "Whisper Mode" to make the thin notebooks not too loud despite high gaming performance. This means that GeForce laptops connected to the power supply should be considerably quieter than before. The Whisper mode, according to Nvidia, impulsively adjusts the image rate and adjusts the image quality for as low a GPU power consumption as is possible under the given circumstances. In addition, especially efficient graphics chips are used for Max-Q notebooks, which also run stable with comparatively high clock frequencies at low voltage.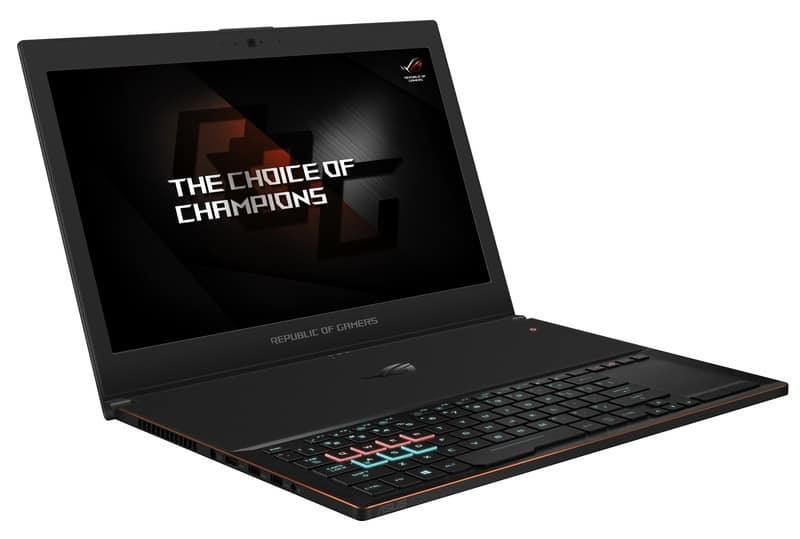 Fit for Virtual Reality

Through the Pascal graphics chips, all Max-Q laptops should also be fast enough for virtual reality games and support the adaptive synchronization technology G-Sync. DisplayPort and HDMI outputs can also be used to control external 4K displays with 60 Hz.
Notebooks falling into the Max-Q-Design are to be available from 27th June, the first devices with the Max-Q design are to be launched, but exact prices have not yet been available. According to Nvidia, the following companies are on board: Acer, Aftershock, Alienware, Asus, Clevo, Dreammachine, ECT, Gigabyte, Hasee, HP, LDLC, Lenovo, Machenike, Maingear, Mechrevo, MSI, Multicom, Origin PC, PC Specialist , Sager, Scan, Terransforce, Tronic'5 and XoticPC.