The world of technology is based on competition and every tech companies take part in this rat race and thrive to win it by introducing new technologies every now and then. This race to be the best is seen on every field but the way the Smartphone producers have incorporated this technique is worth mentioning. We are well aware of the fact that Apple's iPhones are the best iPhones of the era, but companies like Samsung are trying to bridge the gap by introducing new features with every new model. The Galaxy S8 is the newest iPhone unveiled by Samsung and to give a tough competition to all the iPhones present in the market they have introduced an enticing feature through which mobile payments can be made just by the recognition of your face and to add to this they have infused high security measures so that none can critic this newly developed feature available only on Galaxy S8.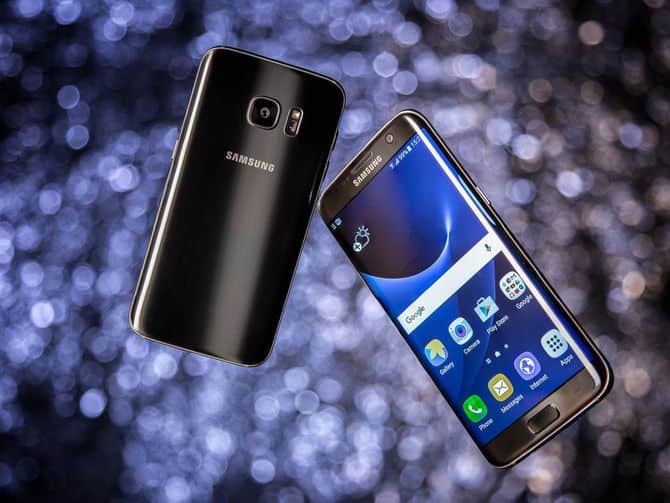 This Galaxy S8 model will be released in the market towards the end of this month and besides it will also include features like fingerprint, detection through face recognition. To make their feature of Samsung pay more viable the company is trying to tie up with several banks so that their newly developed feature is adopted by them.
The enormous success of Samsung is estimated to take a grand turn with Samsung Galaxy S8. This is not the first model introduced by Samsung that is featuring face detection, but this is surely the very first iPhone that will enable its users to use and verify applications related to making financial payments.
The Korean company is known for its facial detection feature and it is discovered that iris and face recognition feature complement each other as the cell phones can detect the facial gestures with the help of iris when there isn't much light, but yes special measure needs to be taken when a phone has the feature of facial recognition as a normal iPhone does not gets unlocked so easily as these special features phone will.
This feature was also adopted by several other companies like Apple that gained a special recognition for this feature and also won a patent, but their facial recognition feature was based on information related to feeds of digital videos.
Samsung is bent on researching new techniques that will add a new dimension to their mobile phones. So that they can give a tough competition to newly emerging Chinese brands like Huawei and Oppo in order to hold the market. Samsung is holding on to their new techniques so that they can surprise their buyers adding new features to every new release.
Researching on new domain to introduce different spectrums of technology is always welcomed by everyone, but that should not be at the cost of one's security. This giving out of payment through facial detection is undoubtedly a very big innovation that will definitely attract large number of buyers, but that should not hamper their financial security.