Bluetooth speakers have meanwhile arrived at a point where my really can not expect any major innovations or groundbreaking innovations. Nevertheless, it is always possible to separate individual products from the unmanageable mass. The Sound Hero which is currently funded by Indiegogo, is certainly one of the most interesting products of its kind.
The Bluetooth speaker in humanoid optics stands out not only by its very unusual design from the competition, but also by the variety of the offered functions; Including a wifi range extender, RGB lighting, a cordless charging function for mobile phones, and a built-in fog machine.
Sound Hero: The humanoid loudspeaker of the future
As one can easily see, the makers of the Sound Hero had the goal to develop a loudspeaker with a distinctive design, which, however, can also convince by the inner values and a wide range of functions. To ensure that the sound quality of the music is not compromised, the Sound Hero has also integrated a subwoofer in the chest in addition to the tweeters. In addition, the head of the humanoid serves as a range extender for your Wifi network. So the Sound Hero can save you from an imminent termination of the Internet connection.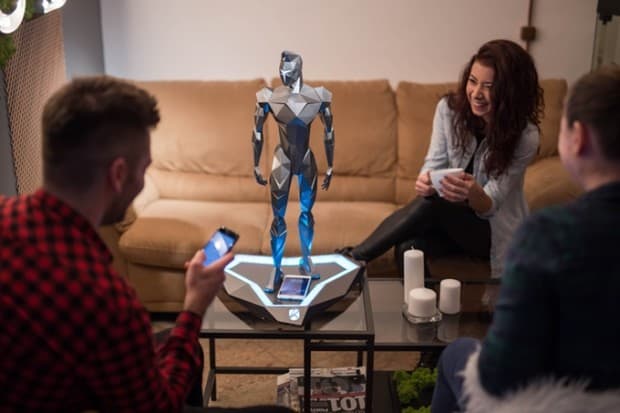 Where the feature list of other loudspeakers already stops, the Sound Hero only starts so correctly; In the pedestal of the speaker is the technology for wireless charging of supported devices integrated. For owners of a non-compatible device, even an adapter is included, which also allows the charging of these devices.
With the RGB Ambient lamp and the fog machine, the SoundHero is also the centerpiece of every house party. For the lighting, you have the choice between 16 million colors, which can be adjusted via the app. The integrated fog machine works with water and can be easily refilled. The special feature of both functions is that they can be synchronized to the music, which means that the musician experience reaches a whole new level.
Sound Hero – a view for any apartment
If the extraordinary design of the Sound Heroes meets your taste, you have the choice of ten different colors available in matte and glossy. The Sound Hero is available in two sizes, the smaller version is 45 cm high, the large model comes to 72 cm. When selecting the size, it should be noted that the features listed in the article are only used for the larger copy of the speaker. The small model is "only" a loudspeaker with an extraordinary design and also has to do without a subwoofer.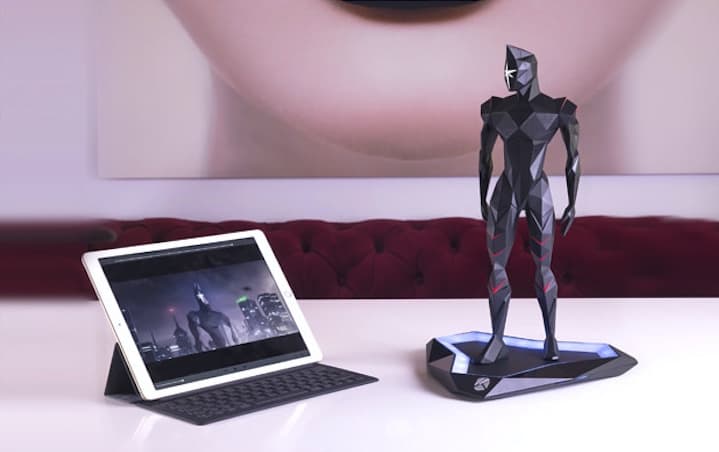 The Sound Hero can be found at Indiegogo, where they can be pre-ordered from 120 euros for the small model and 215 euros for the large version. If you are particularly enthusiastic, you can also think about the purchase of several copies, because up to twelve sound heroes can be linked together. The Release is expected in October.