It has become a norm to bring a massive on battery version of the popular flagship devices after every few months to keep the users preoccupied. Whenever a manufacturer goes for massive battery life on a Smartphone then it scarifies on fronts which includes design and specification. Asus Zenfone 3s Max follows the similar trend wherein it offers a massive 5000 mAh battery but on the design side it has a plastic instead of metal one which was seen on Zenfone 3 Max.
Asus ZenFone 3s Max possesses a slim design language with 8.55 thickness and weighs at 175 gram. It has an impressive 75 percent screen to body ratio. It does have the statuary finger print scanner right at the front in the home button and works like a charm as it can unlock the Smartphone within 0.5 seconds.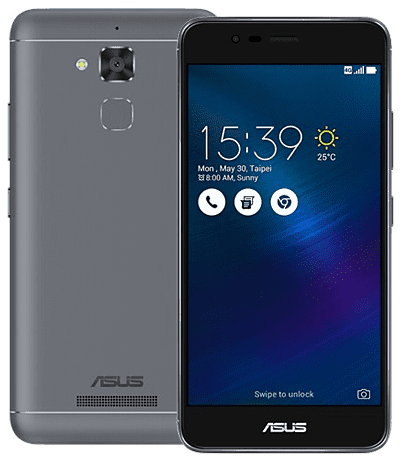 Asus ZenFone 3s Max Powered by amazing specifications
Asus Zenfone 3s Max doesn't fall behind when it comes to specification as it possesses a bright 5.2 inch 720p screen. It is powered by MediaTek MT6750 octa core processor clocked at 1.5 GHz backed with a 3GB Ram and Mali T840 GPU. On memory front it has an internal storage of 32GB but it can be further expanded up to massive 2TB with its hybrid micoSD card slot.
The only issue with this Smartphone is that its screen fails miserably when it comes to rendering colors as colours fails to render accurately most of the time but appears to be bright always. On the good side Asus brings the latest Android Nougat on this Smartphone but it is layered over homegrown Zen UI 3.0. It does come with the latest 4G LTE (VoLTE-ready) as well as USB OTG or in other words this phone is all about 'storage' literarily.
Asus ZenFone 3s Max Not so good on user experience
ZenUI isn't one of the best UI among the Smartphone UI therefore expecting too much from it would be unfruitful. This Asus ZenFone 3s Max brings UI based on Android Nougat which brings some of the cool feature such as multi-window support, highly improved battery management and a revamped drop down notification menu.
Asus has tried to bring wide range of ease of use on this device by carefully thought out customization in its UI. Apart from all these modifications and altercation this phone sadly suffers from frequent lags and delays when switching between apps or closing or opening apps on the go.
Pricing and Conclusion
Asus ZenFone 3s Max pricing has been under tight wraps and it is the very thing which can ultimately make or break this device success in the over saturated Indian market.
Asus ZenFone 3 Max is available in two distinct versions of 5.2 inch 720p display will be sold at Rs. 12999 while 5.5 inch 1080p will be sold at Rs. 17999. Asus ZenFone 3s Max will get stiff competition from the popular Redmi Note 4 and K6 Note as both of these Smartphone offers better battery within an affordable price point.