We have so been hooked up to the German car manufacturers to bring the best in class automobiles every now and then we always expect something better than the before. Audi is all set to turn the tables upon the rivals by bringing such a car which offers everything better and more refined than ever before. Audi's 2017 R8 V10 Spyder brings an agile and futuristic looking SuperCar which we have been waiting for quite some time. It is extremely fast as well by offering 0-31 mph within 20 seconds and its 5.2 liter V10 engine is a beast.
2017 R8 V10 Spyder possess no turbocharger is a surprising move by the manufacturers but it has a massive horsepower of 540 hp along with a 398 pound-feet of torque. Being a Supercar these figures are astonishingly great and it helps in offering one a kind of breathtaking driving experience to the end users.
Audi has kept its base price at $175,100 for 2017 R8 V10 Spyder, which might pinch a little to some buyers but given the elegant design and amazing under the hood improvements, this Supercar simply deserves what it is asking for.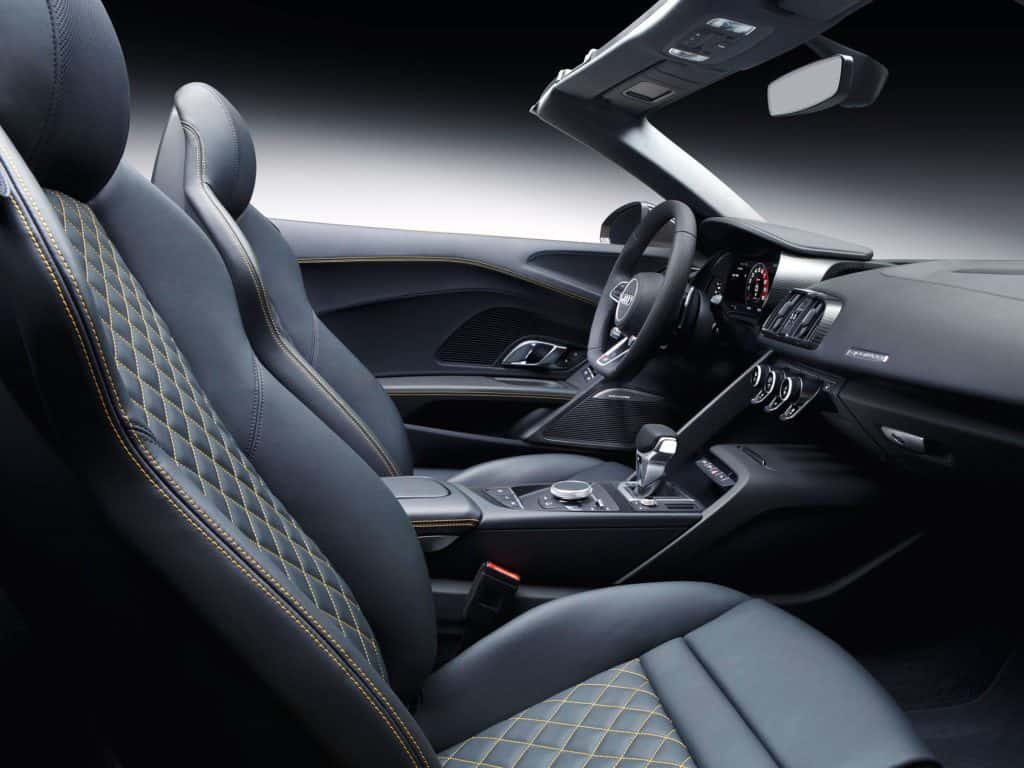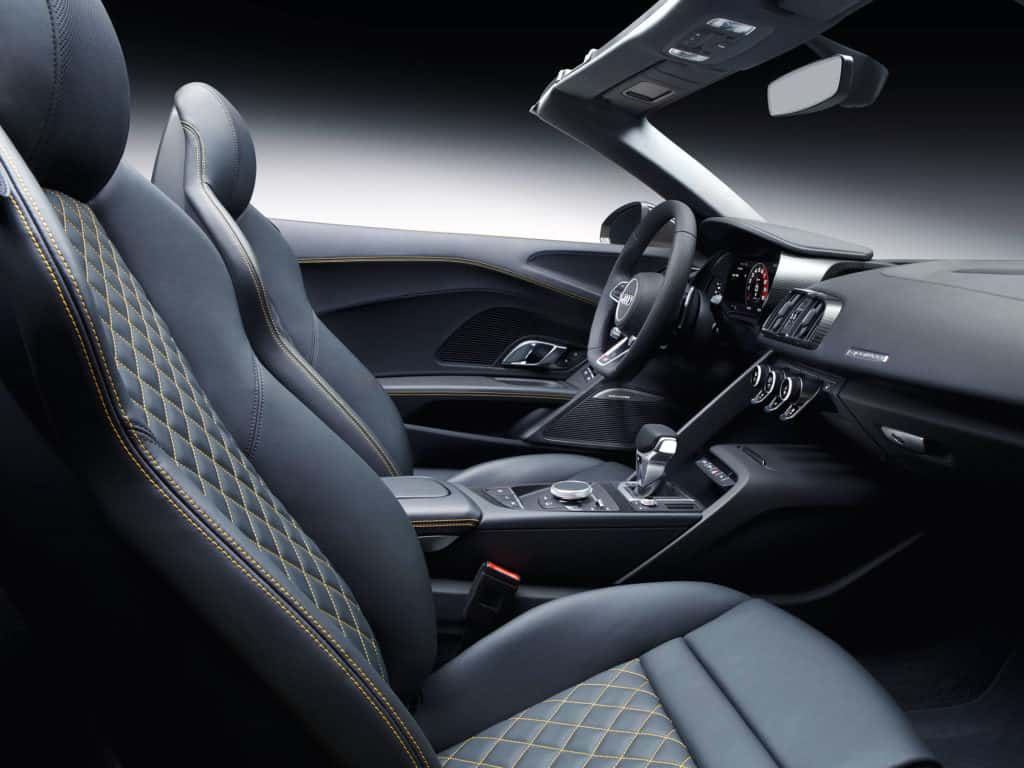 When it comes to benefits this 2017 R8 V10 Spyder offers a refreshing interior design language wherein the cockpit is set forward with wider space than earlier iterant. This 2017 R8 V10 Spyder supercar is made out of aluminum which helps in keeping a lightweight yet classic look and can easily offer incredible speed to the consumers within few swift seconds on the accelerator.
The comfort ability quotient is extremely high in R8 as one gets to choose from 18 different directions to adjust the seats and it possess a high end Bang & Olufsen sound system with elegant speakers fitted right in the headrest. This sound system is smart enough to keep all the engine noise at bay by filling up the car with user's favorite music while breezing through the freeway or streets.
Audi 2017 R8 V10 Spyder has a rival in form of Aston Martin Vanquish Volante
The Aston Martin Vanquish isn't a new car as it has been present in the automobile segment for over a decade. However this time around Aston Martin brings a refreshing new look to the super car with Volante theme which enhances it ever aging design and make its more cooler than ever before.
British manufacturer has made some significant improvement in the performance corner thereby it has a dignified S version grilled on it along with some new aerodynamic styling which includes the exposed carbon fiber splitter, quad exhausts and diffuser.
Volante comes with a 6.0 liter V12 engine and has a massive horsepower of 580 hp. sadly this supercar doesn't offer any turbochargers which is almost a rarity these days around.
Users get two options to choose while buying Volante which includes Stain Chopped Carbon Fiber with fascia panel or Sumptuous Bridge of Weir Caithless leather when it comes to interior. Aston Martin has kept the price of Volante at starting price of $312,950.