When deciding on an external hard drive you want something that's fast and reliable. Easy peasy right? There's not much to debate upon here? But how do you know how fast is fast enough? When you're moving huge volumes of data you need something or a hard drive that will transfer everything fast. There are many options available out there so what do you look for? In this post we'll be looking at some of the best external hard drives 2019. We'll look at the all essential transfer speeds as well as some of the more sturdier options so that you don't lose anything when your drive breaks.
Things To know before Buying One of the best external hard drives 2019:
So, data transfer speeds are your deciding factor when it comes to buying an external hard drive. For this criteria you need to look at whether the hard drive is your typical standard hard drive or solid state drive or SSSD for short. For fast connections you'll need a USB 3.0 or an even better option the newer USB type- C connection.
Now comes the storage. As a beginner we recommend 500GB worth of storage to have. You can still store a lot without breaking the bank. However, if you're the type to deal in large files, say those dealing in photos or videos or maybe even both, then a larger drive would be better. You get drives offering terabytes of storage too.
So, here's what you need to look at- storage on one hand and transfer speeds on the other. You don't want too much storage or you'll be paying a pretty dime for nothing. On the other hand you don't want to find yourself buying another external drive because you ran out of space in the earlier one. Before you get stressed out with the many options available, take a look at some of the best external hard drives 2019that we've compiled.
Buffalo MiniStation Extreme NFC external hard drive as one of the best external hard drives 2019: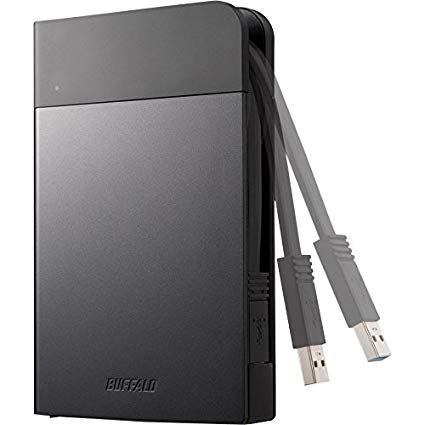 This one you don't need to break the bank for. It's compatible with both Mac as well as Windows and comes with a very tough exterior. Talking about its tough exterior, it's both water and dust resistant.
Besides not breaking when you drop it or bang it against something, it also comes with 256- bit AES security features and NFC as well.
So by tapping the supplied NFC card you can then transfer data easily and smoothly too. Not to forget, but it also comes with a USB- 3.0 cable as well.
Western Digital My Passport Ultra 4TB external hard drive as one of the best external hard drives 2019: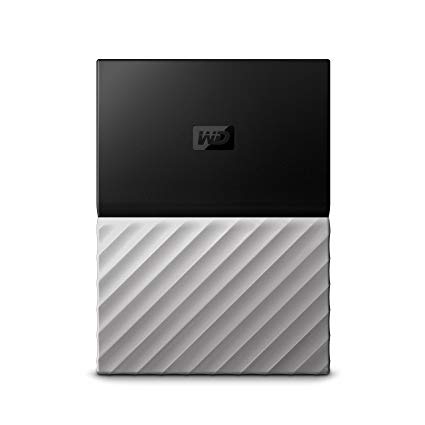 This one is the latest of the Western Digital My Passport Ultra Range and it comes in various sizes too. From one ranging from 1TB to 4TB. This external hard drive also features 256- AES encryption and the company's own software suite.
As for transfer speeds it's good but no where close to those on the leader board. It may not even come near the top speeds of a solid state external drive but for your average day external hard drive this one needs some serious thought.
Samsung T5 SSD external hard drive as one of the best external hard drives 2019: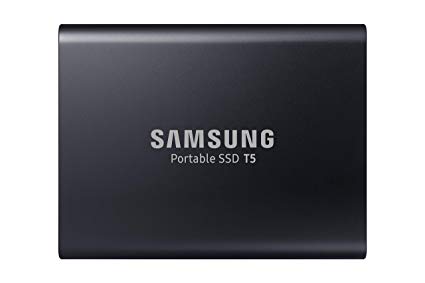 If you want the speeds of a top end solid state drive then this one is the drive for you. Samsung has garnered an excellent reputation for hard drives especially after the T3. But now taking it to the next level you've got the T5. This time around you've got a USB- C connection which makes the drive perform to its optimal power. It's also backward compatible working with both USB 3.0 as well as the older 2.0 connections. As for money, well yeah, it's expensive but worth every penny if you ask me.
Adata SD700 External SSD:
You need loads of storage with fast transfer speeds, then this one checks all the boxes. What's more you won't even have to break the bank for it. Performance is top notch and this is the only one that is an IP68 rated.  Because of the solid state drive sitting inside this rugged shell, you get top speeds with safety too. Even if you're looking out for huge storage this external drive has got you covered by coming in a 1TB drive as well.
WD My Book Duo 4TB external hard drive the most spacious and one of the best external hard drives 2019:
This one is for those who want the absolute largest space they can find. It comes in 4TB as well as a much higher 20TB worth of storage too. The 20TB of storage comes in two hard drives.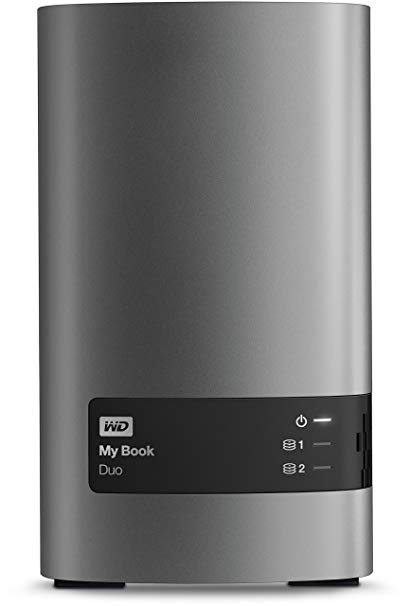 If you don't require all that space you can even set up a RAID array that keeps a backup of the files you've got should one of them fail.
This one acts as a full fledged NAS device including the price tag too. You could also use this drive as network attached storage, if you have a router with a USB 3.0 port. With this hard drive you'll be getting 256 AES encryption software as well as an automatic backup in the form of WD SmartWare Pro.
Also, this hard drive's enclosure is fully serviceable and comes pre- formatted for Windows users.
Buffalo Ministation Thunderbolt external hard drive: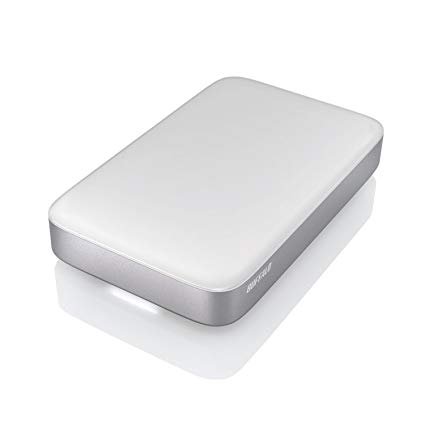 If you have a desktop or anything with a thunderbolt port, then you've got some pretty good speeds at hand. That is if you have this drive to go along with it. Having a thunderbolt port means that you've got nearly twice the speeds of your average USB 3.0 speeds.
This drive too isn't as expensive as you would imagine. A reason for this is that it's not your typical SSD but a normal external hard drive, which in a way limits its speed. But more importantly keeps the price down. This drive even comes in the USB 3.0 variety as well. Even so, this is one of the best external hard drives 2019 that merits some consideration.