Netflix has a bundled lot of movies available on the platform, and to add it up, the less ideal interface makes it even more complicated for individuals to find some good movies on Netflix. Even an endless may not help you to decide the best movie for you. Then comes the choosing procedure. You have to find a movie that fits your mood, keeps you engaged, and a movie that others can also agree on (if you're watching with your friends or family). So to help you out, we have picked some of the best movies on Netflix in 2020. This list of movies on Netflix will surely keep you engaged and help you get rid of boredom. So keep on reading!
List of Best Movies on Netflix in 2020
Enola Holmes
The Lobster
Knock Down The House
Spider-Man: Into the Spider-Verse
Okja
Drive
Cloudy with a Chance of Meatballs
The Platform
Da 5 Bloods
I Don't Feel at Home in This World Anymore
Lady Bird
Spotlight
The Irishman
Back to the Future
The Meyerowitz Stories
The Florida Project
Her
Best Movies on Netflix in Detail
Enola Holmes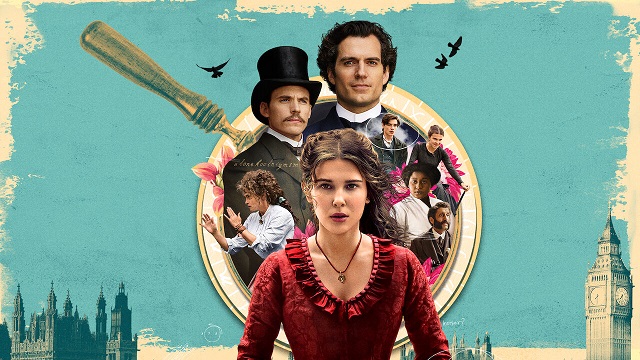 Enola Holmes is quite an interesting movie with an impressive cast and crew. With Harry Bradbeer (Fleabag) as the director along with Superman Henry Cavill playing Sherlock Holmes, Enola Holmes surely does not disappoint. In this movie, the story revolves around Enola, Sherlock Holmes' little kid sister played by the gorgeous Millie Bobby Brown.
When it comes to solving mysteries and encountering goons from the Victorian Era twice her size, she does not back away and s as talented as her brother. In the movie, Enola has to go to London to search for her missing mother and outsmart her brother Sherlock. If you are looking to watch a light, fun, and mystery movie, Enola Holmes is just the perfect fit.
Director: Harry Bradbeer
Writers: Jack Thorne (screenplay by), Nancy Springer (based upon the book "The Case of the Missing Marquess: An Enola Holmes Mystery" by)
Cast: Millie Bobby Brown, Henry Cavill, Sam Claflin
The Lobster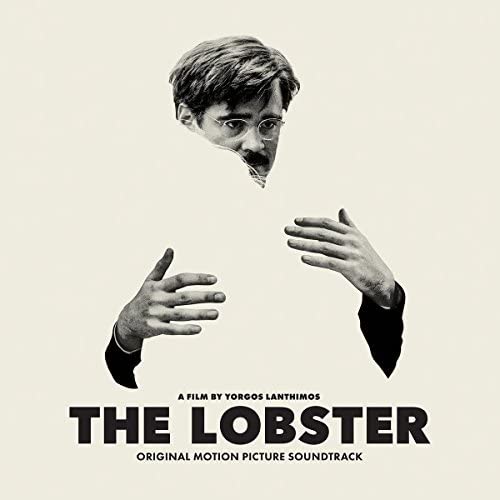 The next movie that comes in our list of the best movies on Netflix is The Lobster. This movie is a funny and somewhat surprising one. The story is mainly based on dating, relationships, and more, but with a strangely funny twist. The film is based in a dystopian society where the single people have only 45 days to find a romantic partner for themselves. If they fail to do so, they will be turned into animals of their own choice.
Collin Farrell (David) and Rachel Weisz (Short Sighted Woman) are singletons in the movie who try to get into a relationship. Overall, the movie is both inspiring and hilarious.
Director: Yorgos Lanthimos
Writers: Yorgos Lanthimos, Efthymis Filippou (as Efthimis Filippou)
Cast: Colin Farrell, Rachel Weisz, Jessica Barden
Knock Down The House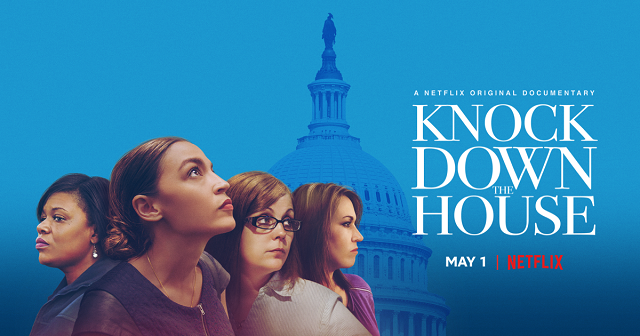 The race for Congress that occurred in 2018 was a crucial and significant movement in American politics. Knock Down The House is a documentary based on that event, going behind the scenes of the campaigns of four women determined to make a change in the political system. The story of the movie highlights the struggle of ordinary people who fight for their communities.
The daughter of a coal miner in West Virginia, a sobbing mother in Nevada, a bartender in the Bronx. and a hospital nurse in Missouri start their movement of revolutionary candidates to oppose powerful obligations in Congress. If you like watching political documentaries, this one's for you.
Director: Rachel Lears
Writers: Robin Blotnick, Rachel Lears
Cast: Alexandria Ocasio-Cortez, Cori Bush, Joe Crowley
Spider-Man: Into the Spider-Verse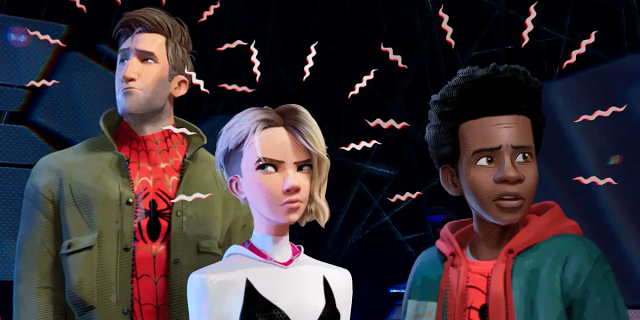 The story of a superhero swinging from buildings to buildings, battling evil enemies, and saving the world already has three different iterations and has been going on for around two decades. So the question arises that was another animated movie necessary for Spiderman? Hopefully, Spider-Man: Into the Spider-Verse proved by winning an Oscar for the best-animated feature that this story never gets old, and stores something exciting with every new release, be it a real one or an animated one.
This time, the movie featured multiple Spider-men, a woman, and hilariously, a Spider-Pig. All these characters have to team up in order to fight the villain and save the world. There is one thing about this movie that sets it apart from other superhero movies: fun. That is why this movie is one of the best movies on Netflix.
Directors: Bob Persichetti, Peter Ramsey
Writers: Phil Lord (screenplay by), Rodney Rothman (screenplay by)
Cast: Shameik Moore, Jake Johnson, Hailee Steinfeld
Okja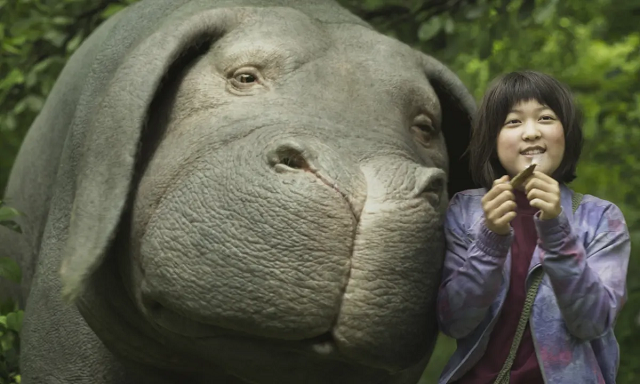 Before we tell you anything about this movie, you should know that Okja is directed by Bong Joon-ho, director of Parasite. So this makes it obvious that Okja is one of the best movies on Netflix. The movie is part comedy and partly an environmental thriller.
Mija is a young Korean farmer girl whose pet is an enormous super-pig. But the CEO of a New York corporate has his eyes on the delicious flesh of Okja. Mija sets out on a rescue mission to save Okja with no clear plans but a clear mission. At first, you will see Okja as a sweet and lovely story, which later shows you the distressing reality of the meat industry.
Director: Bong Joon Ho
Writers: Bong Joon Ho (screenplay by), Jon Ronson (screenplay by)
Cast: Tilda Swinton, Paul Dano, Seo-hyun Ahn
Drive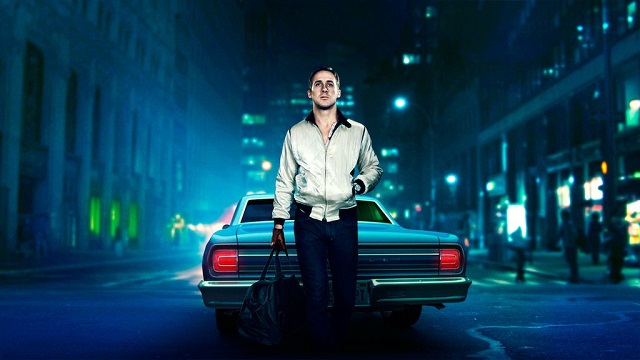 Drive is an action thriller movie that revolves around the story of a Hollywood stuntman and mechanic known as Driver. Driver is a gateway driver for criminals and has an icy exterior. But despite that, he has a warm spot for his neighbor Irene and her son Benicio. Irene's husband is in jail, but when he comes out from jail, he hires Driver for a million-dollar heist but things do not turn out as expected. Now the vindictive criminals behind the robbery are after irene and Benicio and Driver must risk his life for their protection.
Drive is a thrilling action movie with an amazing soundtrack and stars like Ryan Gosling and Carry Mulligan in the main roles. Overall, the movie is a must-watch and also one of the best movies on Netflix.
Director: Nicolas Winding Refn
Writers: Hossein Amini (screenplay), James Sallis (book)
Cast: Ryan Gosling, Carey Mulligan, Bryan Cranston
Cloudy with a Chance of Meatballs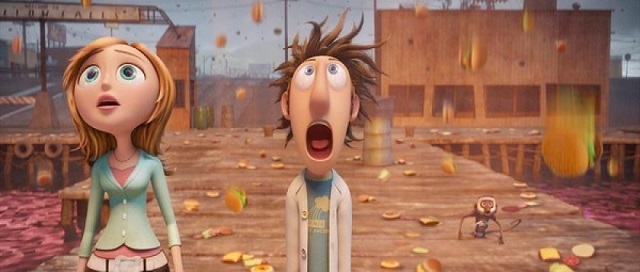 Flint Lockwood is a failed inventor whose town Swallow Falls suffers from a food crisis. Flint thinks that this is the best time to put his latest invention to work – the machine that can convert water into food. This way, his town can transform from a boring deserted town with no food to a gourmet destination with pouring tourists. But unfortunately, the machine spins out of control and starts creating extremely large super-foods that can soon bury the whole world in food. The voice cast in this movie includes Anna Farris, James Caan, Mr. T, and Bruce Campbell. Lastly, the movie gives us all a message that we should only be ourselves and do what's right.
Directors: Phil Lord, Christopher Miller
Writers: Phil Lord (written for the screen by), Christopher Miller (written for the screen by)
Cast: Anna Faris, Bill Hader, Bruce Campbell
The Platform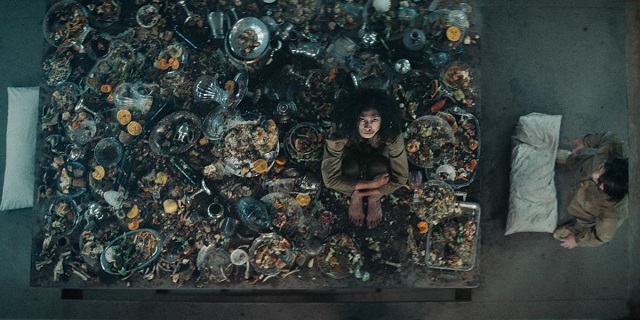 Netflix has an admirable stash of international movies, which have impressed many and continue to do so. The Platform is a Spanish sci-fi horror movie. The film has a high-concept story based in the future. The story centers around a tower where food is provided to each cell among the many levels of the tower via a platform. The inmates who are at the top of the tower get the best and the most amount of food. The quality and quantity of the food gradually decrease as the levels of the tower lower down. The prisoners are housed in vertical cells and live at the bottom of the tower. They starve while looking at their upper inmates getting food.
Director: Galder Gaztelu-Urrutia
Writers: David Desola (screenplay by), Pedro Rivero (screenplay by)
Cast: Ivan Massagué, Zorion Eguileor, Antonia San Juan
Da 5 Bloods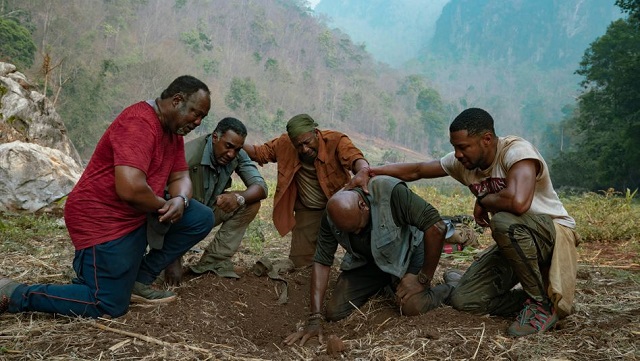 Da 5 Bloods is the direction of Spike Lee, a well-known director in Hollywood bringing a Netflix special this time. The story of Da 5 Bloods revolves around four young African American Vietnam vets Stormin, Paul, David, and Otis. These four men come back to Vietnam years after the end of the war to look for the remains of their fallen squad leader. Not only that, but they are also looking for a buried gold fortune that their leader helped them to hide and was left behind after the war. Battling the forces of man and nature, these men are forced to defy the enduring desolate of the Vietnam War.
Director: Spike Lee
Writers: Danny Bilson, Paul De Meo (as Paul Demeo)
Cast: Delroy Lindo, Jonathan Majors, Clarke Peters
I Don't Feel at Home in This World Anymore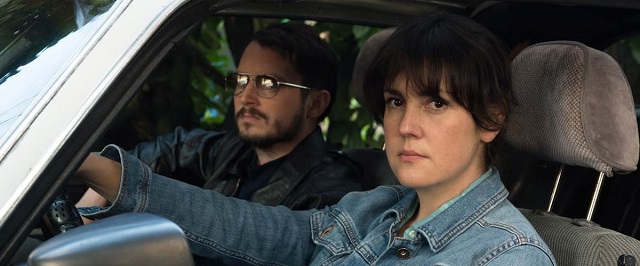 If you have had a bad day or argued with someone despite being right, this movie is for you. After being burglarized, nursing assistant Ruth goes to the police to file a complaint against the thieves. But the police refuse to help and so Ruth along with her obnoxious neighbor Tony decides to take things into their own hands now. Both of them set out in search of the thieves, but the story gets escalated to dark places with darker humor and encountering a group of dangerous people.
The 96 minutes film I Don't Feel at Home in This World Anymore very well highlights the oddity of normal life. Watching the movie will make you feel surprised, angry, and emotional, all at the same time.
Director: Macon Blair
Writer: Macon Blair
Cast: Melanie Lynskey, Chris Doubek, Marilyn Faith Hickey
Lady Bird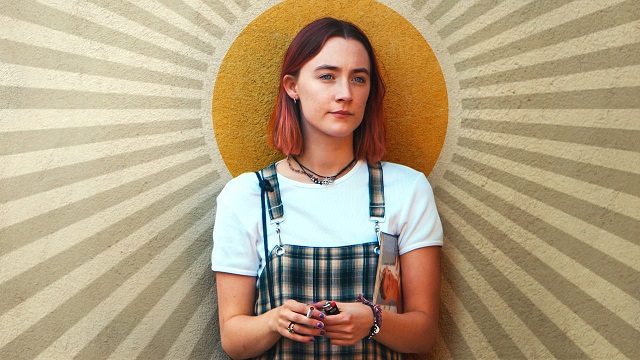 Lady Bird is an excellent movie that revolves around the everyday life of normal highschoolers. It beautifully highlights and showcases us the way highschoolers react, think, feel, and communicate with their elders and nearby people. Marion McPherson is a nurse who is not on good terms with her daughter Christine "Lady Bird" McPherson. Their relationship is a complicated one since both the mother and daughter are deeply opinionated.
Marion is working restlessly as a nurse after her husband loses his job so she tries to keep her family afloat. However, Lady Bird wants to fly to the East Coast so that she can attend college there. The movie is a directorial debut for Greta Gerwig and successfully scored the highest score in Rotten Tomatoes (99%).
Director: Greta Gerwig
Writer: Greta Gerwig
Cast: Saoirse Ronan, Laurie Metcalf, Tracy Letts
Spotlight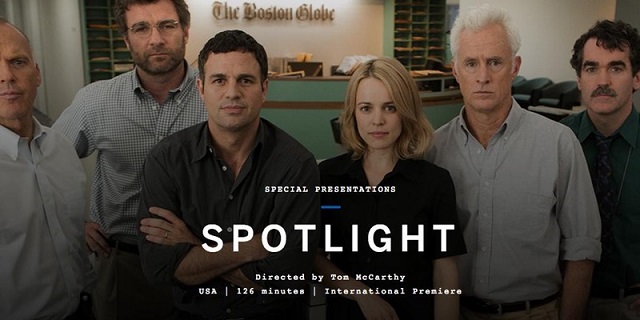 Spotlight is a 2015 drama film that has won the Oscar award for the best picture of 2015. The story of this movie revolves around a team of journalists' (Boston Globe's) investigation regarding child harassment in the Roman Catholic Church. Spotlight tells us the story of the hard work and investigation of determined journalists who can do anything to get clues for their case. Be it knocking on doors, going through bundles of years old records, praying, and more. The movie is both a drama and a detective story, where we can see the journalists interviewing victims and trying to solve the case. Winning a total of 25 different awards, the movie secures a 97% Rotten Tomatoes score.
Director: Tom McCarthy
Writers: Josh Singer, Tom McCarthy
Cast: Mark Ruffalo, Michael Keaton, Rachel McAdams
The Irishman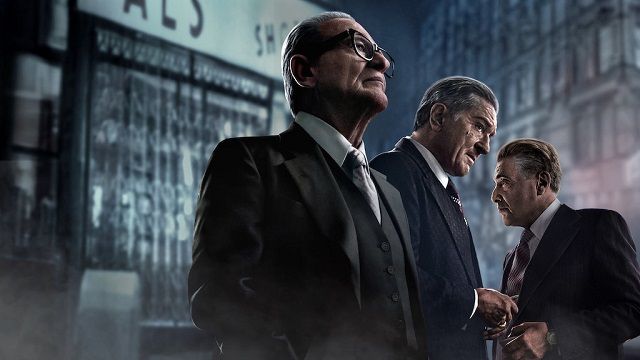 The Irishman is an enjoyable movie with a great storyline, making it one of the best movies on Netflix. Showing the lives of its gangsters over the years, The Irishman is a long 3 and a half-hour crime and drama story. The story is about a truck driver Frank Sheeran in the 1950s, who meets Russell Bufalino and his Pennsylvania crime family. Sheeran has the mission to become the top hitman and the biggest gangster in town. But other than that, he is also working for a powerful Teamster Jimmy Hoffa. The movie is both entertaining and clever, while the crime part of it gives you the chills. Directed by the most significant and influential director of Hollywood, Martin Scorsese, this movie will definitely not disappoint.
Director: Martin Scorsese
Writers: Steven Zaillian (screenplay by), Charles Brandt (based upon the book by)
Cast: Robert De Niro, Al Pacino, Joe Pesci
Back to the Future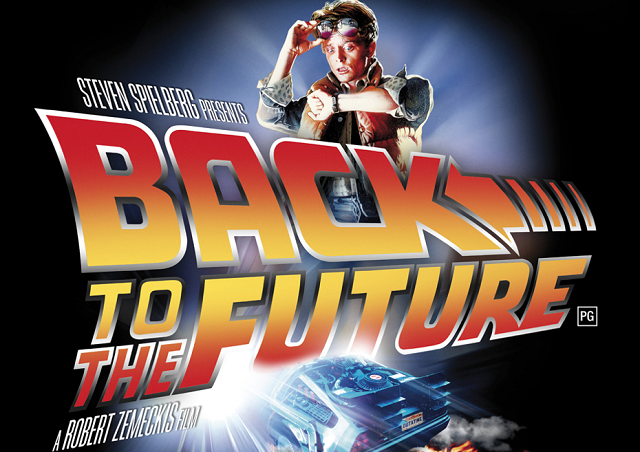 Yes, we know that Back To The Future is almost 35 years old, but it is still an iconic watch in 2020. When talking about the best movies on Netflix, we just can't miss out on this one. This sci-fi classic revolves around the story of a small-town California teen Marty McFly whose scientific pal Doc Brown turns a DeLorean car into a time machine. In 1985, Marty witnesses the murder of Doc and also accidentally goes back in time to 30 years back in 1955. Now Marty has to do two things. First, he has to find the younger Doc and convince him to help him get back to the future. Secondly, he has to make sure that his parents Lorraine and George fall in love with each other, or else Marty will not exist!
Director: Robert Zemeckis
Writers: Robert Zemeckis, Bob Gale
Cast: Michael J. Fox, Christopher Lloyd, Lea Thompson
The Meyerowitz Stories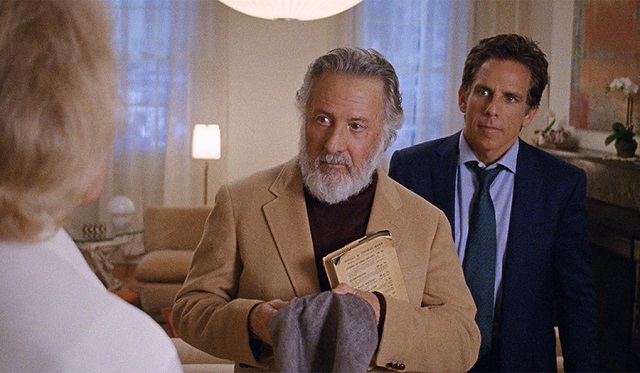 The Meyerowitz Stories is surely one of the best movies on Netflix. The movie is a sweet drama movie mixed with some bitterweet comedy. The stories of this movie revolve around two adult siblings who are not on good terms. The role of the two brothers is played by Adam Sandler and Ben Stiller who wish to remain in the shadow of their father, Harold Meyerowitz. Now the have to reunite in New York to prepare for their father's career retrospective. With a lively and enthusiastic cast, The Meyerowitz Stories is a must-watch that does not disappoint.
Director: Noah Baumbach
Writer: Noah Baumbach
Cast: Adam Sandler, Grace Van Patten, Dustin Hoffman
The Florida Project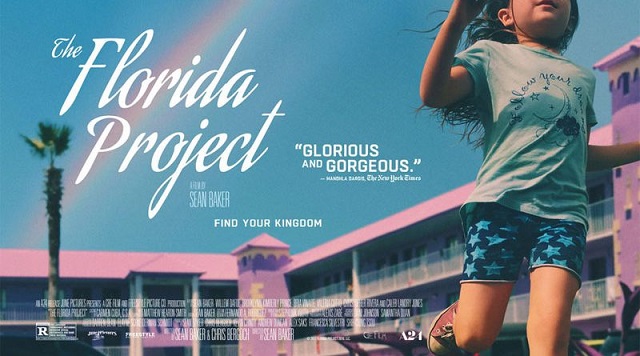 Sean Baker, who has directed many blockbuster and highly appreciated fils such as tangerine comes again, this time with a much sweeter and lively story. The Florida Project is listed among the best movies on Netflix. The movie is basically a funny and warm portrait of life on the fringes. The cast of this movie is a meld, including both experienced actors and newcomers. Such as the Oscar nominated actor Willem Dafoe who plays the role of a cheap motel owner flooded by confused tourists everyday.
The movie is set in the most magical place in the world, and tells us the story o a 6 year old girl Moonie and her two best friends who love going on adventures. Moonie's struggling mother along with the motel manager try their best to protect these three innocent kids from the ugly reality surrounding them.
Director: Sean Baker
Writers: Sean Baker, Chris Bergoch
Cast: Brooklynn Prince, Bria Vinaite, Willem Dafoe
Her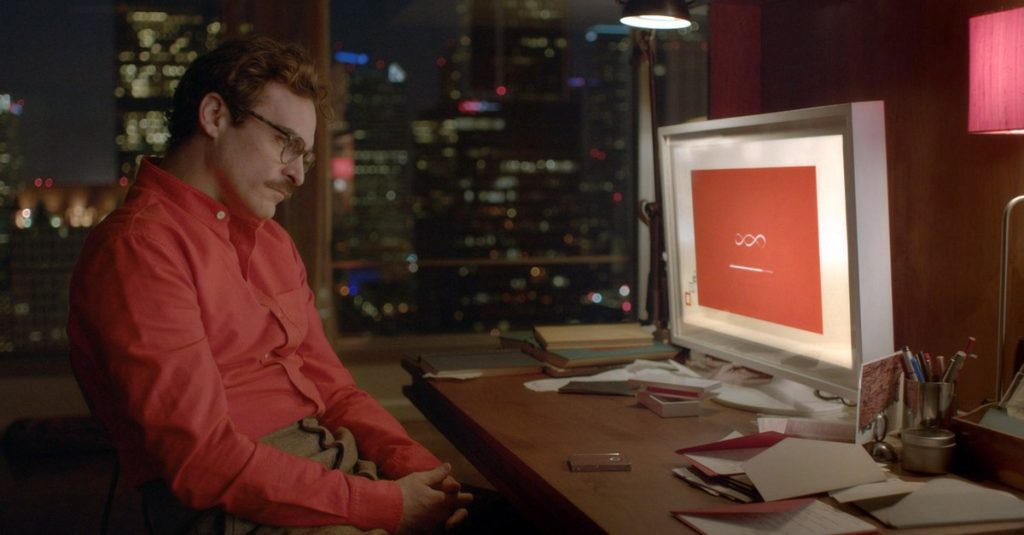 Her is also one of the good movies on Netflix. Theodore is a sensitive and soulful man who earns money by writing personal letters for others who don't have the right words to express what they want to say to someone. However, He easily writes romantic letters for them and jots down whatever those people store in their hearts into meaningful letters. But in his case, Theodore is helpless. After the end of his marriage, Theodore is left heartbroken and is in the search of a true companion who can understand him.
Theodore later explores a new operating system that advancesinto an instinctive and unique entity, and Theodore is fascinated by it. After starting the program, Theodore meets Samantha (voiced by Scarlette Johansson) who has a bright and energetic voice with a playful and sensitive personality suiting Theodore. But what started as a friendship goes deeper, turning into a romantic story.
Director: Spike Jonze
Writer: Spike Jonze
Cast: Joaquin Phoenix, Amy Adams, Scarlett Johansson
Conclusion
So these were some of the best movies on Netlfix. It is among some of the top movies and TV shows streaming platforms, and the movies on Netflix are just awesome.  Above all, The streaming site has got movies of all genres and years that can make people laugh, cry, or stay in suspense. While there are many other good movies on Netflix. We have listed the best movies on Netflix so that you won't have to search for one and get annoyed by the not-so-ideal interface of Netflix.