Gears of War was one of the most anticipated and highly acclaimed game titles on the Xbox One Console which left a number of PS4 users envious. But things changes drastically with lukewarm response and critical dumping of its later editions and even the players found a definite lacking of the creative burst of ideas and uniqueness which once helped it in amassing huge fan following.
Gears of War can be described as a single path third-person shooter which doesn't give much heed to the modern outrageous demands of the open worlds. In order to reenergize this particular sci-fi series Microsoft brought a new developer on board named Coalition which helped in bringing new ideas and freshness without compromising its appeal.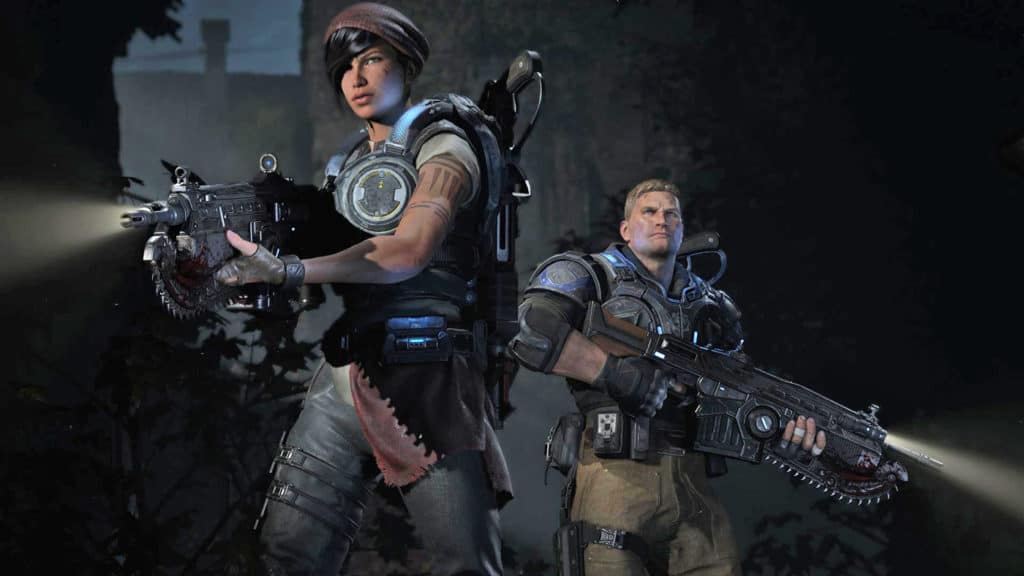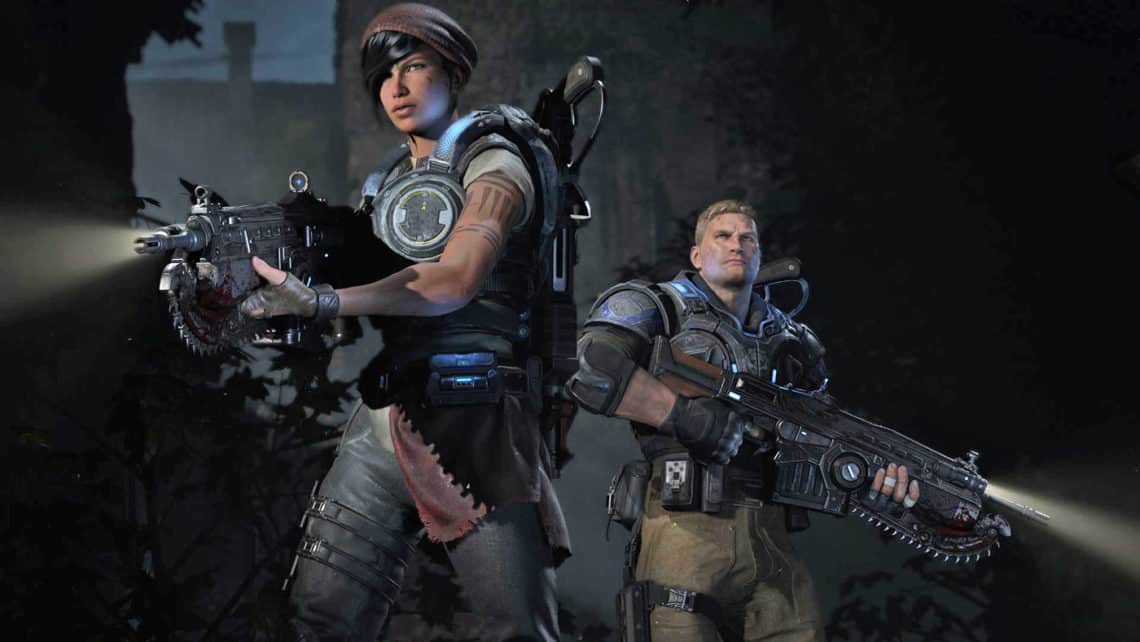 Gears of War 4 storyline picks up 25 years after the Locust event which was showcased in Gears of War3 Edition. Now the planet Serra has changed dramatically within these years and COG are reigning as baddies with the help of their robotic army called DBs. Players will play the titular role of James ''JD" Fenix character accompanied with his sidekick Del and Kait.
More Battles, More Fun
As with any game it also contains a huge number of Boss Battles and players can make use of wide array of Swarm force in order to perform tactical attacks on the Boos and other enemies. In this current Gears of War version; using swarm players will help in offering greater quality of control in performing tactical attacks and this has helped in enhancing the game-play on a whole new level.
A prime example of this can be illustrated with use of Juvies which are quick, elusive and unarmed in nature but can help in bringing great melee attacks on the opponents with cover. Snatchers can play a spoilsport if you get too close to them but through tactical approach these can be dealt in the most effective fashion.
The best portion of the game is its online feasibility wherein players get the multiplayer and Horde 3.0 advantage. Multiplayer mode brings the versus features where players can indulge in highly active and aggressive play against each other or teams and after completion they can reign as king of the hill or guardian.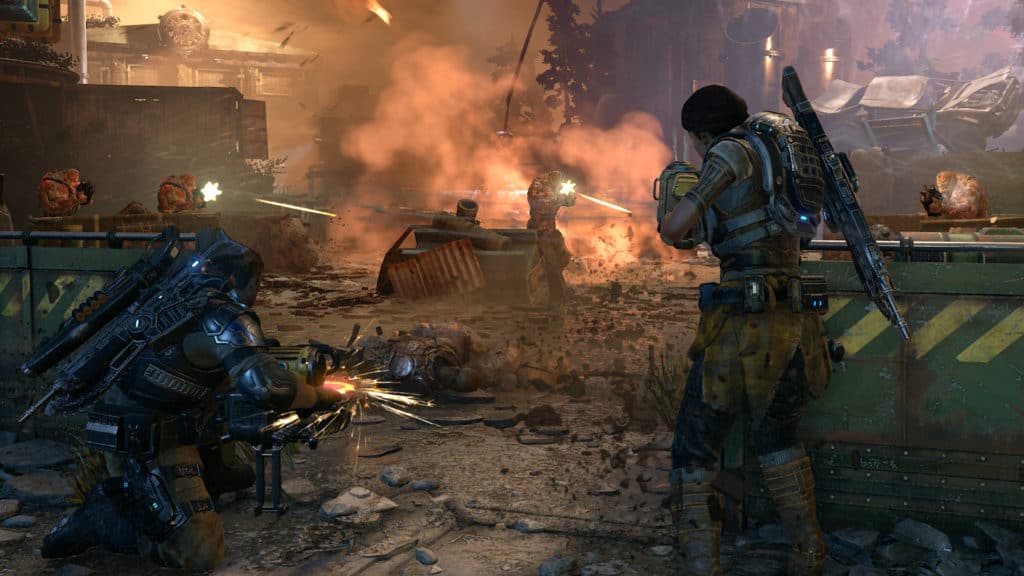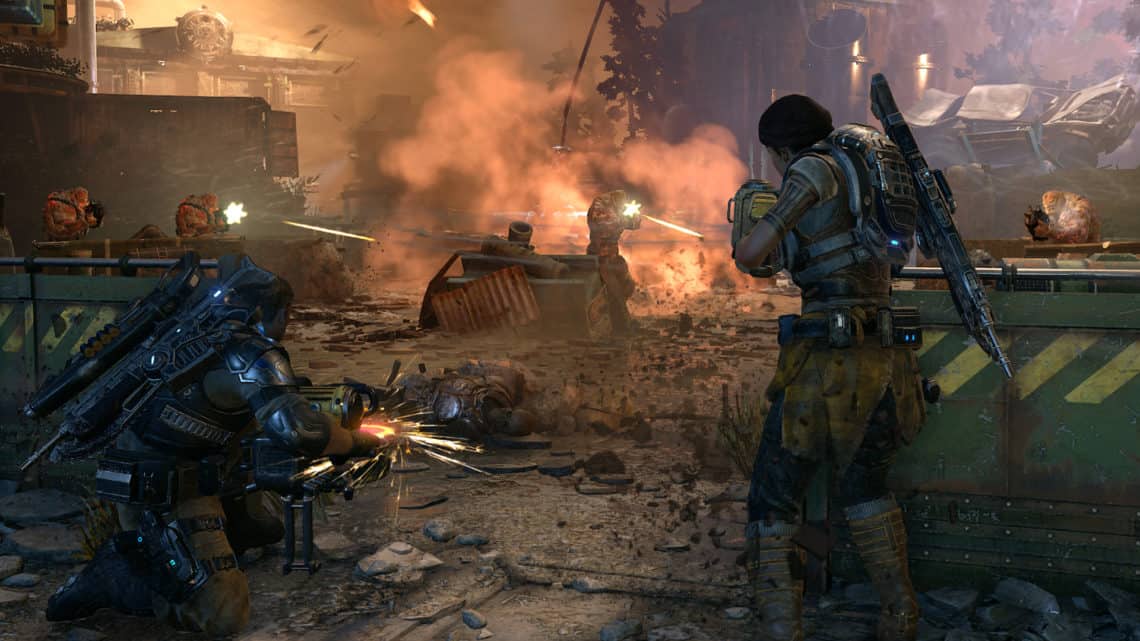 Another great thing about Gears of War 4 game play is that whenever a player kills an enemy he will get the chance to revive a dead team mate to be consigned to a queen.
Maps and Horde 3.0
Gears of War 4 come loaded with 10 maps and more will be provided later on for free via DLC. Microsoft servers have been equipped robustly to counter the surge in players at anytime without hampering the experience on the game.
Horde 3.0 offers a wide number new mechanics to the game which includes electrified fences, various levels of decoy and automatic turrets. In short Gears of War remains true to its original roots but offers a more rational, interactive and engaging gameplay backed with incredible online multiplayer functionality.