Galaxy Note 7 with Iris Scanner
The Galaxy Note 7 will be provided with an iris scanner that tends to match the patterns in your eyes with what had been perceived by the phone at the time of setup.  It tends to provide a substitute to the fingerprint ID that does not function well when the fingers seem to be wet though the four-digit passcode seems to still function.
Justin Denison, senior vice president for product strategy at Samsung stated that they had challenged their engineers to design a security system which would be convenient and safe simultaneously.  It took five years to be flawless, though it only needs a glance to unlock the phone.  Samsung does not seem to be the first and Microsoft's Lumia 950 phones have it.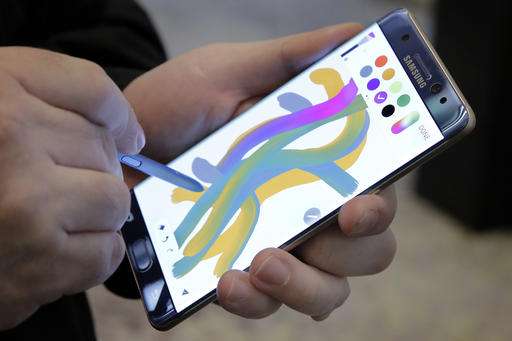 Besides this, the updates of the Galaxy Note 7 are improvements such as a stronger glass screen with additional storages, 64 gigabytes or double of what Samsung usually tends to offer together with a slot to add more. Moreover, it comes with an improved camera, though it is the same one which the smaller Galaxy S7 phones had in March  except for interface developments in accessing settings and switching between the front and rear cameras with ease.
Release of Efficient Virtual Reality Headset
Samsung had mislaid its mojo after Apple in 2014 had matched the company with regards to size with the iPhone 6 and 6 Plus, but due to the acceptance of the S7, Samsung had reported its best quarterly financial effects in two years. Before Apple is likely to announce new models, the latest Galaxy Note 7 is expected to be released.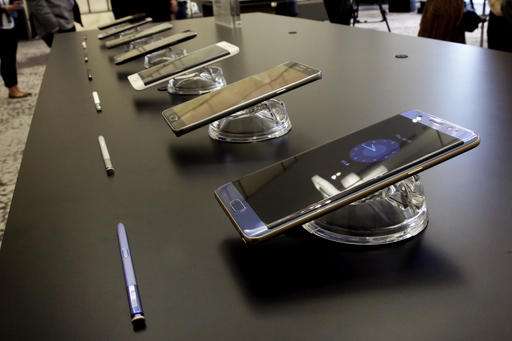 Samsung normally tends to release its regular size phones in spring and the jumbo phones in August.  Samsung, this time seems to have just one large model which remains at 5.7-inches and will have curved edges, a well appreciated featured limited to a special earlier `Edge' model.
The Galaxy Note 7 is said to be made available in the U.S. beginning from August 19 though the prices have not yet been revealed. Samsung would also be releasing an efficient virtual reality headset having dedicated home button, a wider field of view together with a black interior to enhance viewing. The latest Gear VR would be made available by August 19 at a price of $100.  An earlier reported 360-degree camera known as Gear 360 will also be made available for $350.
Galaxy Note 7 Provided with Stylus
As phones tend to be established and inventions seem to slow down, VR has been one part wherein gadget makers attempt in enticing consumers. As in the case of the past Note phones, the Galaxy Note 7  has been provided with a stylus and extends on a feature which enables the user in zooming test as well as images by hovering the pen over it.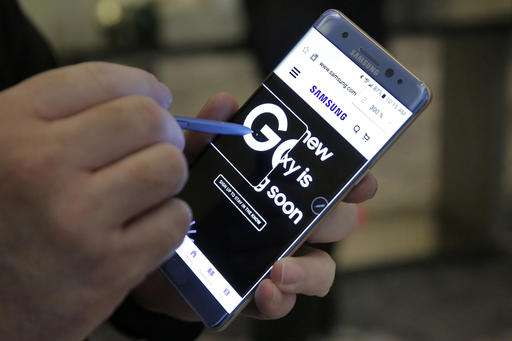 With the use of the pen, users will have the means of creating and sharing GIF animations with ease. In earlier phones, Samsung's' Private Mode only concealed files and worked with only certain apps. The Note 7 also tends to expand on a feature, giving sensitive files with an additional layer of security.
Here the user is asked for an iris scan, fingerprint or passcode in order to access documents one may have placed in a Secure Folder. In this way, if the phone has been handed over to friends to browse images, there is no worry of accidently giving them access to private work documents. Samsung's states Secure Folder stores sensitive documents as well as the complete apps in a separate, secure location.