Alibaba is the first e-commerce portal; as an option that comes to mind when buying a bulk product at low prices. Due to its easy buying process and a wide variety of products makes it the most convenient option for all retailers or B2B business. Let us find some more best sites like Alibaba.
Due to some scanning issues or other factors, sellers are looking for alternatives. And it's good to have other alternatives. Many sites like this work well and have many manufacturers to choose from.
In running an e-commerce store, a high-quality product supply with a minimum rate is preferred. Otherwise, the business will suffer. If you want to explore and look for sites like this, you are reading the right article.
After a fair amount of research, we have handpicked ten best sites like Alibaba, which are similar to this one and can be the best alternative.
It's always beneficial to have alternatives with high or local suppliers other than this. In this article, we have introduced ten top alternatives.
So, without further due, let's get started.
What are B2B Marketplaces?
B2B is all about (Business to Business) meaning when one business offers or Sell Product/Services to other businesses forms a B2B marketplace. Because B2B Businesses don't need to find their customers and sell goods and services, they need to find another business that will sell their products/Services. It means when multiple Businesses bring Together and do business in one place called B2B. There are different types of Marketplace available in B2B like B2B selling, B2B trading, B2B catalog, and many more.
Dropshipping
It's an online store where you don't need to store products in Stocks. The store just needs to showcase the product online, and whenever that store gets an order, it passes to a Third-Party supplier who will ship that product to the customer. That's called Dropshipping. In this, Seller doesn't need to handle or manage products in stock, all things done by Third-Party suppliers.
What is Alibaba? 
It is the biggest online e-commerce company. Besides, it has millions of suppliers and clients. In addition, it is the most popular site all over the world visited by many.
It connects businesses with global manufacturers. You can buy the best products from the best suppliers for your business.As it has the most extensive collection of suppliers and manufacturers, it is used by most sellers. Yes, it is also not perfect but still the most loved and preferred Marketplace.
Why Alibaba is Popular?
The reason behind the Popularity of Alibaba is based on some unique reasons like – It offers products at low prices. It's safe and secure to order and easy to order for anyone. Its popularity is that they understand the local buyer and seller Requirements and keep engaging with customers and keeping satisfied through their services.
Pros and cons:
Let's check out some of its advantages and disadvantages:
Pros:
Huge range of product selection
Business-friendly environment
Many suppliers are connected from all over the world
Get bulk purchases and discounts
Cons:
Important to verify product quality.
Do supplier research before connecting with them.
Why Should I Choose a Site like Alibaba?
The question must be arising in your head why I should choose other sites if I'm getting everything from Alibaba.
It's not the best, and many users face many issues. There are weaknesses in this site, as its comprehensive coverage; there is less balance and checks, etc. So, now people are looking for alternatives, and it's always better to consider many options despite relying on one.
Sometimes, quality issues are occurring when buying from this site. And scams are another reason people started looking for alternatives that offer similar or higher benefits.
Other than these, there are few more reasons which make you look for sites like this. If you need divergence and more options and variety, then it's good to have some alternatives on your side.
Some of the reasons are:
Not all suppliers are available –
Nowadays, suppliers are also looking for more prominent sites which offer low fees and lesser completion.
Some Websites Provide Cheaper Prices –
This is a popular site, but it doesn't mean it is the best and liked by all customers and suppliers. Many growing sites serve better and are genuine. Many sites offer samples and MOQs.
More Variety of Products –
Many sites like this have vast categories of products. And some offer more variety of products which you will not find on other sites. It's not wrong to look for alternatives while everyone is only sticking to buying. You will get more options and variety for your business.
You will get more payment options in alternatives. They offer better flexibility. You can choose STS services to release payment to the Seller once you confirm successful shipment and good quality.
Search Suppliers Using More Filters Options –
Sometimes, it's very time-consuming and hectic to search for suitable suppliers for your online store or business. Other sites like this offer you to save time and search Suppliers via filters. For example, Alibaba doesn't offer to search Suppliers by city, but many sites offer you to do that. So, you will get more options in alternatives.
Best 10 Sites like Alibaba:
These are the ten best alternatives. They will fulfill your e-commerce platform requirements. Another plus point is that all these sites I mention are in English, so there is no need to hire a Chinese language translator. Among these sites, many are very similar In features and functionality but differ in other aspects.
Amazon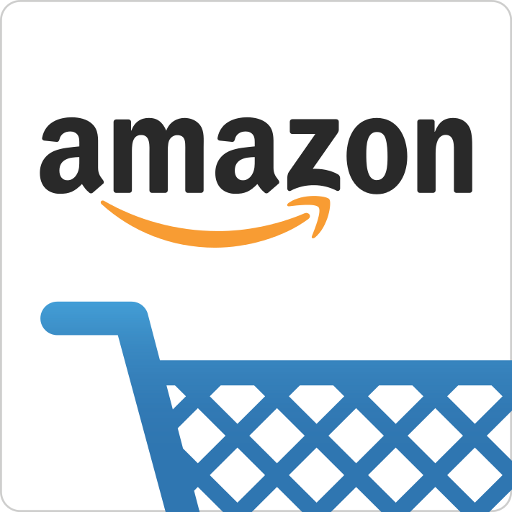 It has become one of the largest web portals in the world and one of the best alternatives in the Marketplace. It can be used to get products from other Amazon users or from amazon itself if some products you no longer need can sell to Amazon users or trade them. Amazon also offers libraries of music and movies. These are available for rent or buy.
Pros:
Amazon offers fantastic offers like Same day Shipping and Amazon Prime membership.
Amazon locker
The Amazon Package Return (No Qns Asked)
Amazon Prime Air (Soon)
Amazon Web Services
Cons:
Its UI experience can be better in shopping.
DHGate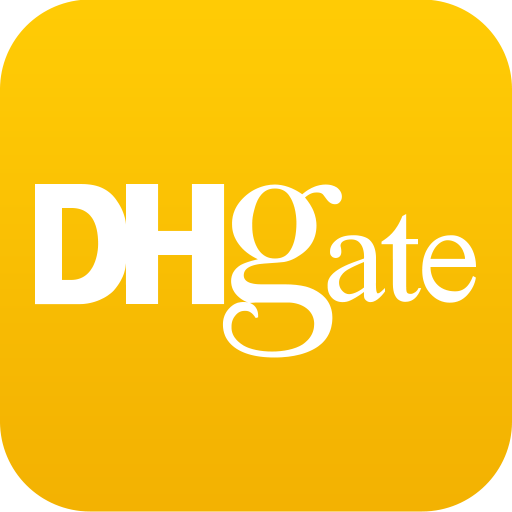 Its reliable online payment method makes it the best platform for wholesale retailers. Once a buyer successfully receives the shipping, then only the company pays its Seller. Due to the use of the Escrow system, it is preferred by most online buyers. Another profit with DHgate is its minimum order quantity is low. It produces all the types of products and works very much the same as Alibaba. Besides, it allows you to contact suppliers via online chat and have a negotiation with them if required. In addition, it is an excellent b2c platform, reliable for wholesale and retail. Getting started with DHGate is very easy; one can simply join with an account for free or sign in with Facebook or Google+.
Pros:
Intuitive and easy-to-use interface.
Offers to ship globally.
It offers secure buyers protection.
Minimum order quantity is not needed.
It offers you to buy directly without communicating with suppliers.
Cons:
Discount is not huge, unlike others.
For a refund, you need to pay a return shipping fee.
The product range is lower.
eBay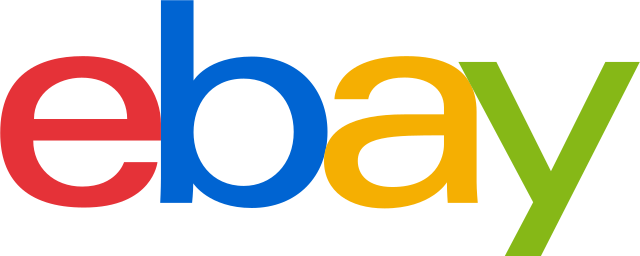 In America, it is also the most popular website. It started as an auction website, and it is still known for a person to personal product sales. But with time, it has evolved and now offers buying with fixed prices.
Pros:
You can reach a big audience.
You can sell anything on eBay.
As a Seller, you can do an Auction on eBay.
Managing your Shipping
Cons:
Its Cost and Fees are Quite Higher.
Sometimes you'll Face Fraud/Scam.
You'll face some Difficult Customers.
 Doba
It looks similar to Alibaba but works differently and offers a drop shipping service. Simply means, on Doba, just find products you want to sell on your eCommerce store or website. And if anybody buys those products you have listed in your store, go back to Doba and order those products. Then you need to fill in your customer's shipping address, and the rest of Doba will do it. Another point is to keep a distance between listing and order products. Doba is not free to use, you have to pay for it, but a free trial is available.
Pros:
Their portal is so straightforward to use and navigate.
You can customize your inventory.
Provide Educational resources for Dropshipping
Cons:
Membership is quite costly.
Difficult to compete with other platforms
Thomasnet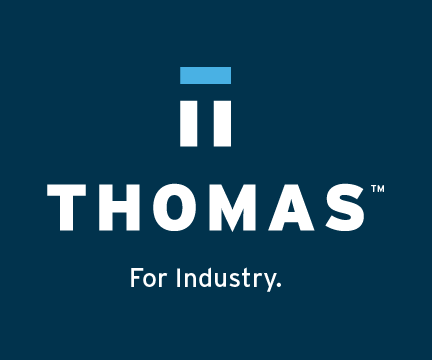 Thomasnet, for 120 years, has been serving B2B buyer's needs. Here one can find products suppliers and services companies like marketing agencies.
Pros:
Easy to Find Multiple New vendors and quickly Connect.
You'll get complete Detail about companies/ Employees/ Sales.
Easy to Use and Navigate to find vendors
Cons:
They were sometimes showing some bad Suggestions or wrong Vendors.
Face some bugs like not added companies to your shortlist
Made-in-China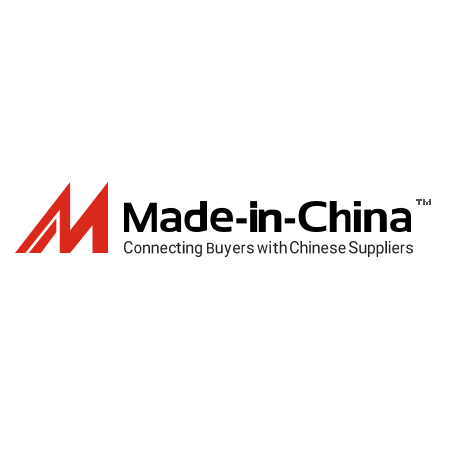 If you want products in larger quantities, then made-in-China is the right place. It is best for suppliers and sellers looking for a massive selection of products. With Made in China, one can connect to various sellers;  and it works as a bridge between the two. However, it also allows you to ask for a sample and order in bulk once you are satisfied.
It offers more than 3000 categories to select from and millions of suppliers. There are 11 languages supported by Made in China. So, whatever your need is, you will find it here. There are also several trade shows hosted by it, so if you wish, come and meet suppliers personally. You are also allowed to communicate with suppliers via chat and resolve your queries as well. One catch here is only China suppliers are allowed to be their members. One can quickly join via account or sign in with Facebook.
Pros:
Prices are meager
Product categories are vast.
Multiple languages supported.
Directly connect to the supplier via line chat.
Cons:
MOQs is high
There's no buyer protection
Global Sources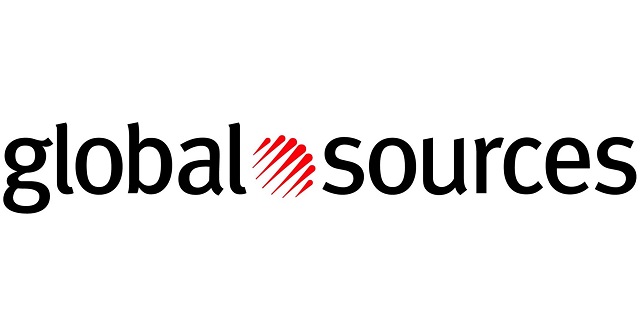 Global Sources is another reputed portal with fewer intermediaries, so there is better clarity and less fuss. While shopping with a worldwide source, the Seller can ask you for such information to build trust and see whether you fit right with the requirements. Besides, it is the best choice in terms of looking for high-quality products. In addition,  it is mainly loved for its fashion, electronics, and gift products.
It is a strong alternative. And the best part here is that their admission process is rigorous, so there are big chances of having genuine manufacturers, which lowers the chances of scams.
In general, large businesses and big trading companies are their suppliers. So not very recommended for small ones as it may not fit with their budget.
Pros:
The quality of products is exceptionally high.
Scam's chances are very minimal.
Offers a fantastic user experience.
Offers online and offline services.
Cons:
The product category isn't as vast.
Sample charges are high.
AliExpress

It's an alibaba.com branch that focuses on B2C Business. Registering here is very easy with almost any social media handle. It offers reliable payment options and serves as protection to buyers. As compared to the primary site, it's the pricing per item. It is pretty high. But also the advantage is there is no minimum order quantity, which makes it ideal for new sellers. There are thousands of suppliers and products. It is one of the best and most preferred online retail stores among foreign buyers.
Pros:
No minimum order quantity required
No shipping fee.
Can buy directly; no need to communicate with suppliers.
Dropshipping friendly.
Cons:
Sometimes there is a delay in shipping.
OverStock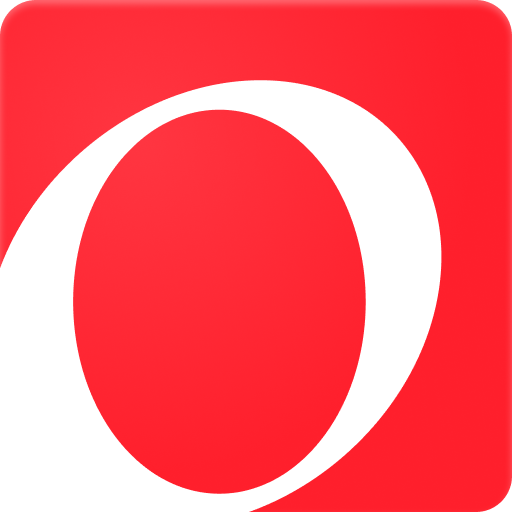 It is another best site if you are looking for cheap as well as good quality furniture. It serves a vast number of home improvement and furniture items. This site mainly deals with furniture and items. So you are looking for electronics or gift items and then prefer other sites. Generally, its pricing starts from $100, and one can sell them up to $200 due to its high quality, so it offers a good return on your investment.
Pros:
Multiple countries' shipping is featured.
Products are of excellent quality.
Offers a massive range of furniture goods.
Cons:
Refundable items are limited.
Get a refund after 30 days of purchase, not before that.
EC21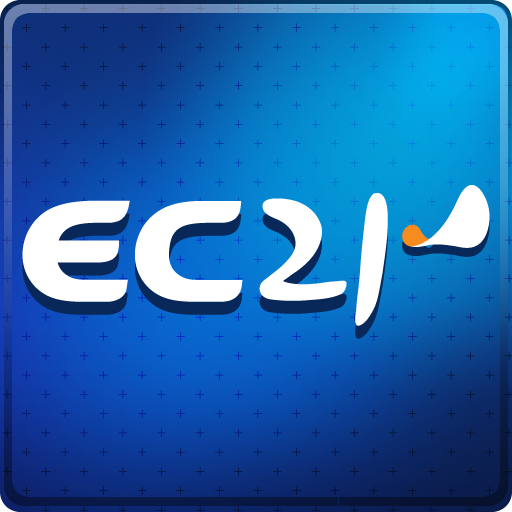 It's a large marketplace for B2B business and is most preferred by Amazon FBA business owners selling technical items. There are hundreds of suppliers and vast categories of products. It offers both free and premium membership. And it allows you to ask for private label items to sell from your platform from certain manufacturers.
It sells industrial goods, electronics, hardware, technical stuff, agriculture, personal stuff, and more. The advantage one finds here is there are many things which you will not find anywhere. It's always good to keep this site in your priorities related to an industrial niche. Here you can easily filter suppliers via country.
Pros:
It's free to use.
High-quality products
Different countries' suppliers are available.
Cons:
There may be communication differences between some suppliers as they don't speak English.
Benefits of buying wholesale products from these sites 
There are more than enough benefits you will get from these sites. Many sites become a boon to your business with less investment and high returns. These are some of the benefits of these sites:
Massive Range of Product Selection 
You can access a broader range of products and categories if you have more options or alternatives. There is a wide variety of products in this store, and we have also discussed more sites like this to unbox a massive range of products selection.
Cheap Prices 
The sites we have mentioned here are also offered goods at low prices. There is less import price with cheaper products, so you can benefit after selling these more affordable products on big platforms.
High-Quality Product 
Apart from Alibaba, many sites offer high-quality products. You don't need to worry about the quality as they pass from the quality check as well.
Huge Profit Margin 
Wholesale products from these websites can lead to substantial profit margins. These are also good quality products so you can sell them at higher prices in the market.
How to Avoid Scams
To avoid scams, we are sharing some time-tested, effective tips. Whether buying from Alibaba or other sites, keep these points in mind to prevent scamming.
These are as follows:
Don't Buy From Free Account Members
To avoid scams, stay away from free accounts. The serious suppliers always pay for the gold account.
One of the reasons for scamming on this website is that it doesn't verify free accounts. To get good quality products, go with gold account suppliers.
Stay Away If It's A New Account.
Selling on Alibaba doesn't need much, just the internet and a computer. If you are buying products in bulk, then we advise you to go for old accounts. Because on old accounts, you can see reviews, not in new ones.
It's not true that new accounts are not appropriate, but aged accounts are more trustworthy for safe trading.
Scamwarners etc., are the websites where you can check supplier's reputation. It helps you in choosing the right and genuine supplier. There are many reviews from users which help you out. It's better to do some research.
Keep An Eye on Payment Methods
Fraud accounts have a fear of getting traced if they use trusted methods for payment. They use uncommon platforms not to get traced. Or they may also ask for full advance payment. So quickly step back. Alibaba and its alternatives provide many options, so use them to deal with suppliers.
To ensure the genuineness of any company, ask for documents. It's needed if you are making bulk purchases as you are making huge investments. Verify the company's records, whether registered or not. If they refuse to provide documents, then look for other suppliers.
Don't Go for Big Brands When Buying Electronics
In most cases, big brands don't sell products via Alibaba. It's better to avoid buying big brands products on these sites. This is one of the main reasons for scamming.
Which Marketplace is Best and Why?
For Beginners, I think this is the best way to start your online journey. You can quickly build your Brand and Generate revenue through your store and all the technical things that you don't know if you're a Beginner handled by suppliers, and you can focus on your store. You need to partner with a Third-Party seller, and your Seller will handle everything after getting the order.
Conclusion:
Undoubtedly, Alibaba is the most popular B2B and B2C Marketplace, but many alternatives give even more value to your business. You no need to stick to one; explore other sites as well.
Review these sites and then wisely decide which suits your business best and values for money. Now it's your turn to find the best one for you as we have discussed many alternatives. And these alternatives offer many options, benefits, and quality products. So, select the one which suits your business after doing proper research to avoid scams.