Sites like Poshmark make it easy to turn your used garments into cash. There's even a huge number of people thrifting and flipping the few times used clothes to make original items. And then, they sell them online.
Initially started as an E-commerce platform in 2011, Poshmark had customers buying and selling clothes and accessories which were both old and new. The business was a ' Hit,' and the business churned millions. At one point, they were compared to eBay and Etsy. All this happened when social media platforms were in their primitive growth stage. In 2019, Poshmark reported unbelievable results. They had
Doubled their revenue
Their payment to sellers also had doubled from $one Billion to Two! All this in the preceding financial year.
It was started by Manish Chandra, who was also its CEO. The concept was welcomed by the textile and clothing entrepreneurs and the fashionistas too. They also joined the community, which had 40 million members. Out of this, there were seven million sellers.
The distinguishing feature between Poshmark and the other e-commerce giants like Amazon, eBay, etc. was that Poshmark introduced  Social Network   Now, customers could follow them, like and share, review, etc., on it's clothing items.
In addition to all this, It hosted " posh – parties' every day. Customers could display their collection of a particular brand for exposure.
Best 10 Sites like Poshmark List:
If you are looking to turn your old duds into some extra cash, some alternative sites like Poshmark help you sell your clothes online.Here are some best Poshmark Have alternatives.
Threadup
Vinted
Grailed
Treadsy
Depop
Asos Marketplace
Etsy
Swap
Mercari
Carousell
10 Best Sites like Poshmark:
ThredUP:
Similar to Poshmark, ThredUp is an online store. Its salient features are:
It permits selling and buying of second-hand clothing
If the clothes sent to them do not have the prescribed quality, they are donated away, or recycling is done
How do they work?
Set up an account with them and get a ' Clean Kit.'
Fill up this bag with the stuff you wish to give.
ThredUp has conditions on what is acceptable and what is not. Adhere to that.
ThredUp will determine a price after evaluation, and they have their system of payouts.
You can choose to donate from the payout too
 Pros:
Clothes and certain accessories which are unwanted help in giving pleasure to someone else.
Helps social upliftment by recycling
The cash is helpful to solve other necessities in life.
Cons:
ThredUp can delay payments sometimes.
They are quite miserly with their payments, relatively speaking.
Vinted

Vinted is regarded as an ideal place to sell. They do not collect any fees from the seller. So you keep every Penny! The expectation of its shoppers is cheap prices, but the seller is benefited since there are no commissions involved.
Here are its pros and cons:
Pros:
Lower fees or no fees at all
Time consumed is lesser
Lesser prices but balanced due to lack of fees.
Easy to create an account with Vinted, and two-way authentication creates security.
Free listing of items
No shipping fees and should be completed within five days.
Payment has no unwanted lags
Available in at least ten countries
Liberty to set your prices.
Sale is fast if you price reasonably
Cons:
It is mandatory to have a PayPal account
Limited to only second-hand accessories and clothing's
Seller protection not covered where meet in person translations take place.
Sales volume is lesser compared to Poshmark
Vinted is not a robust site
TRADESY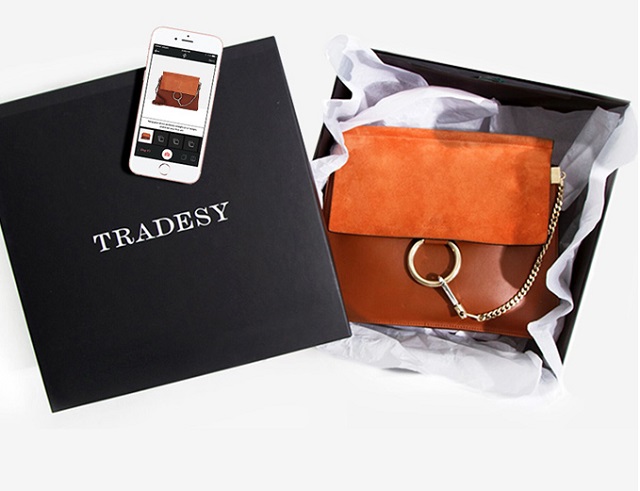 Some online clothing chooses to deal with Luxury fashion only. Tradesy is one of them. They would take in brands like Saint Laurent, Alexander Wang, etc.
They charge fees in the following manner:
For sales below $ 50- $ 7.50 is fees.
For sales above $ 50- $ 19.80 is fees.
Here are the Pros and Cons:
Pros:
A competitive price is maintained
It has a user-friendly website and app.
Private messages are a possibility regarding listings
Shipping costs of buyer are included in listed price.
Availability of Free shipping kit and labels prepaid
Cons:
Threshold is $ 10 Selling price.
Only Thumbnail photos viewing possible before publishing.
Payment could arrive only after three weeks.
Wedding items should not a have a kit or prepaid label
Fee to transfer earnings to PayPal or bank account.
Depop
One can call it an E-commerce platform for the next generation. They take in Men's and Women's wear along with Jewellery and Cosmetic items. They deal with cookies, and it is easy for you to locate brands that you wish to. The app can be used from your Smartphone or desktop.
Depop's fees are 10%, and they charge you a small amount for transferring the money on PayPal. The rest is yours!
Here are the Pros and Cons:
Pros:
All procedures are minimal and easy to follow.
Bargains can be made
They have amicable staff
Swapping is allowed.
Cons:
Delays in delivery sometimes up to thirty days.
There could be swapping transactions in which the other person might be a cheat.
Since you interact with people directly, there are chances of arguments, and people could turn rude.
Etsy
Etsy was established as an online shop under E-commerce and facilitated interactions between sellers and buyers. The sales and purchases would range from second-hand clothing to every other household accessory.
Although there are no fees to set up an account or shop with them, the listings must be accounted for. The sellers need to initially pay $0.20 for every item they list with Etsy. The item, when sold, attracts a further 5% transaction fee. The listing price does include all the other add-on costs, including shipping fees.
Here are its Pros and Cons:
Pros:
You cater to a large audience, and there are good chances to sell out your stock. By a large number of customers, we mean nearly 81 million customers.
Etsy has inbuilt analytics. Therefore the dashboard directs new customers to your page. It would show you the orders received and the number of customers where your product has been added to their favorites.
The Setup and maintenance of the Etsy shop are easy if you follow their step-by-step guide.
Cons:
As stated before, you can sell only handmade products. Such curbing s do not encourage a wide range of products to be sold
Charges are high:
As mentioned above, Etsy charges listing and Transaction fees.
Only the unique items receive attention.
Swap
It's a thrift store that is willing to sell whatever lies unused in your house, including toys. They have a few conditions like
There should be the least wear and tear.
Quality should be acceptable
The minimum price for any product should be $ 5.
Pros and cons:
Pros:
Satisfying Customer service
Brands are realistically priced
Perfection in listing prices and pictures.
They enjoy a rating of A+ BBB Rating.
Storage fees exempt
Minimal work from you. Maximum work by Swap
If the first box is accepted by Swap, you can send multiple boxes.
Cons:
Swap charges the highest. Nearly 85%
In case you desire to take back your items, a specific fee is charged.
Many surcharges exist.
Rejection is high.
Payments could sometimes be delayed up to two months.
Mercari
The Mercari is an online marketplace where both selling and buying can be carried on provided the products can be shipped.
Mercari restricts in-person meetings and arranges the Payments due.
Pros and Cons:
Pros:
The Mercari platform is easy to handle, accessible, and allows cheap listing.
There are no restrictions for the number of brands or quantity of items being sold.
There are many shipping options made available to customers
Hackers and pranksters find cheating people easy.'
New sellers would find it easier in complete privacy.
Cons:
They are not an updated site. One can find sold items as unsold, leading to pure wastage of time.
The buyer has to receive the shipment and then rate you as a seller. In case he does not do that, the payment will arrive after three days only, irrespective of the rating being done or not.
There are many sellers in Mercari. Therefore the competition is also heavy. Due to this fact, you cannot put up your prices too high. Buyers and sellers can begin negotiating.
ASOS Marketplace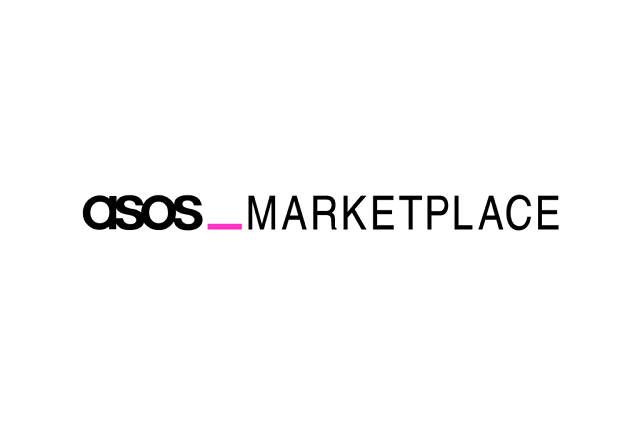 Established in the year 2000, ASOS was for younger adults. Their presence can be felt in nearly 200 countries, and they are engaged in the trading of second-hand clothing to home accessories. Their branded items include Nike, Adidas, etc.
The fact is ASOS sells its goods at a higher price in comparison with others. Their followers do not seem to mind this as they now to 19 million.
Here are its pros and Cons
Pros:
Almost unlimited choice to clothing, apparels, etc. of outstanding quality
Free shipment to customers who buy above a specific limit.
Huge presence in Social media platforms
They follow all the green rules
Cons:
Carousell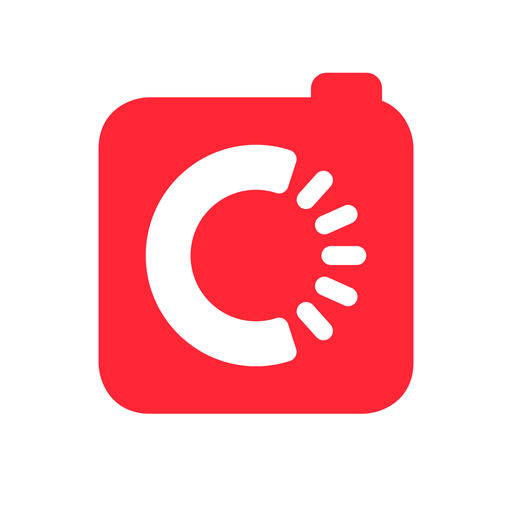 Carousell is an app on your mobile phone. You can engage in both selling and buying through the device. Therefore it removes all the clutter and translates into cash too!
Carousell is available even on Social media platforms, thus widening its reach. The social media feature allows chat and messages between the buyer and seller.
They have a beautiful interface along with an excellent catalog. They do allow up to 4 photos.
Here are its Pros and Cons:
Pros:
Communication is enabled between the two parties concerned
The Buyer can get more confident about the seller as he has all their information.
The listings can be customized
Facility to indicate sale items through pictures.
Cons:
The device has to be connected to the internet for you to see real-time updates or purchase and sell.
Grailed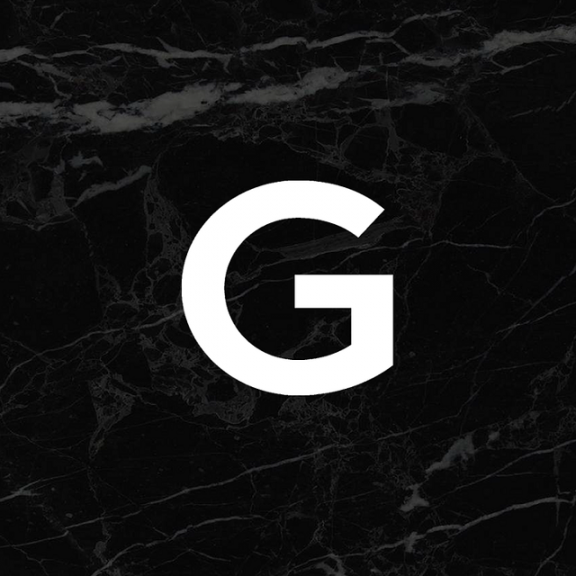 The concept cannot get simpler. Grailed is an online marketplace where men's wear is sold and bought. The point to be noted is that Grailed sells High- end clothes only.
Pros and Cons:
Pros:
Functionality is kept simple
It's a clean design.
Range is wide
Trends in fashion are the latest
There is equal protection for buyers and sellers
Sellers are given feedback about the ratings
Innovation is the hallmark of Grailed.
Cons:
Customer service is not up to the mark
Grailed is confined to menswear only
 Tips for Selling Clothes Online in Alternative Sites like Poshmark:
Once you have read the above, you should know where and how to sell your second-hand clothes.
Here are some professional tips which can sharpen the selling of the same.
The Choice of clothes should be in trend or the ones which were popular during a particular decade. This would involve determining a niche. The idea is to sell clothes that are similar to one another.
Photographs that provide clarity:
Usage of natural light and capturing high-quality images is required to post photos that explain everything about the item.
Be Specific about measurements when you are selling clothes:
It is the most challenging job to portray all the best highlights through a computer screen. Therefore take perfect measurements of the clothing and convey it. The purchaser should also be aware of their body measurements to decide on the spot.
Providing ' As is Where is ' condition about the clothing.
The idea is to be honest, and earns the buyer's trust by providing the best description possible of the clothing.
Widen your vision to the International audience:
It's a well-established fact that online business attracts not only Local but International customer's too.
Customer service is a priority
Have more customer-friendly policies. For example, a goods return policy.
Be aware of what you are selling:
You need to be aware of what you are selling and not partial in knowledge. It may involve a lot of research, but it pays – off.
Frequently Asked Questions:

What is the best app for selling things?
Poshmark seems to be the best app for selling and buying clothes along with other home items.
Which Resale site is the best!
Etsy is the best site for resale.
Is LetGo better than Craigslist?
Craigslist does have a lead over LetGo as it has many similarities to Craigslist. The one good feature about LetGo is that it is incredibly safe to use and very easy too! Spamming is significantly less, and you can operate it from home.
Craigslist, for its part, is extremely good with its online classified ads.
What's better, OfferUp or LetGo?
It is OfferUp which is the fast-growing marketplace. The proof is in the number of customers they have. LetGo has 42 Million users compared to Offer Up's 74 million.
So what is the difference between the two?
When it comes to selling and buying, both operate the same way. But, there is one difference. The OfferUp app does not support all the listings which LetGo allows.
So, which is better between the two apps?
It is the service rendered by OfferUp which makes it a winner compared to LetGo. LetGo, for its part, is safer to use.
Conclusion:
Sites like Poshmark offer you easy opportunity to make some extra cash. Poshmark seems to occupy the number one place among the best alternatives suggested. Apart from it, the best alternativeto it is to be Etsy.