10 Best Soundbar and Soundbase to Amp up your TV listening
Just bought that new TV? The TV looks great but then you switch it on and the sound….is not that great. It's practically the same story everywhere, you buy that great TV that's looks awesome and then the sound turns out to be terrible. The sound turns out to be in such poor comparison to the image that you feel totally disconnected while watching TV and then you decide to pick up a good surround sound system to go with all that quality image and then you realize that you have blown all your money on the TV, what do you do? The answer is simple you get a good soundbar and soundbase.
People seem to think that a soundbar or soundbase is like watching the TV with just the TV's speakers, well they are mistaken. You can get some really awesome sounding soundbars or soundbases out there that can really provide you with an excellent TV watching experience. They're small but can really pack a punch when it comes to the sound department. Some soundbars may even come with subwoofers, 4K HDMI compatibility and Dolby Atmos audio. So without further ado let's get started with the list of best soundbars or soundbases out there.
Here's a Budget Friendly Soundbar for you- the JVC TH- W513B: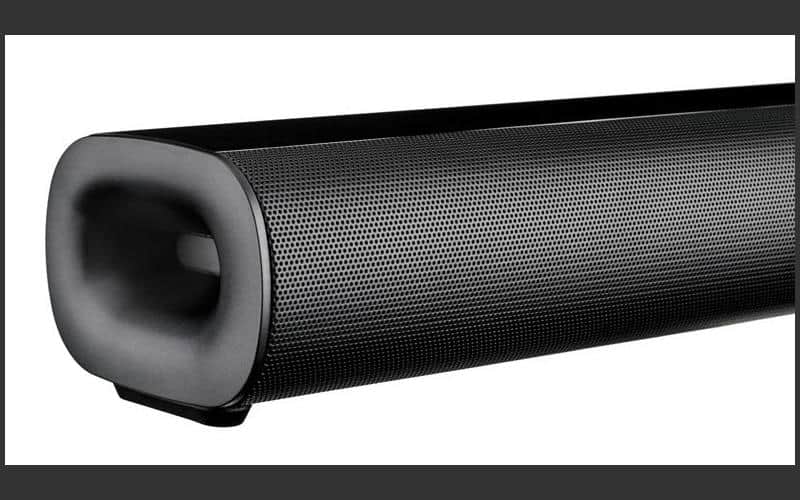 Here's a soundbar that can really pack a punch when it comes to delivering sound. It comes with a number of sound modes that you can choose from to suit your listening style and has Bluetooth streaming too. This soundbar can go impressively loud too. It may not be a great option for a large sized television but it is good enough for the small to medium sets. This budget friendly soundbar will cost you around $81.
A Quality Soundbase for you- Q Acoustics M2: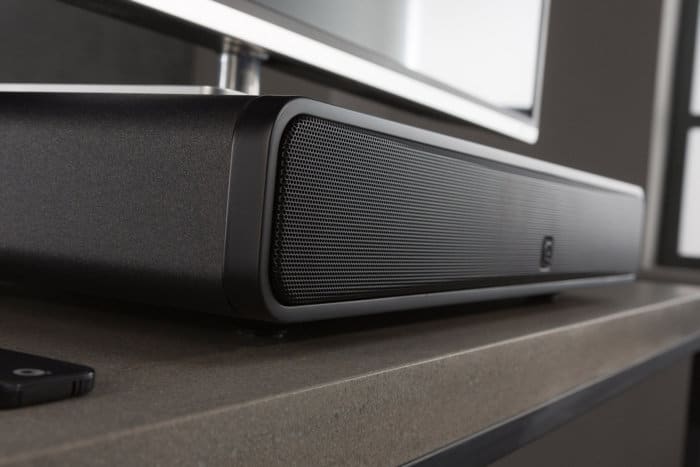 This British brand is renowned for their sound systems and this soundbase is no different either.  You will get a nice detailed high quality listening experience with this soundbase. The Q2 soundbase can take a weight of 25kgs and sits well under any TV. It has an ARC- compatible HDMI optical, RCA and 3.5mm inputs. You even get Bluetooth too. This soundbase will set you back $323.
Back to Q Acoustics- The Media 4 Soundbar: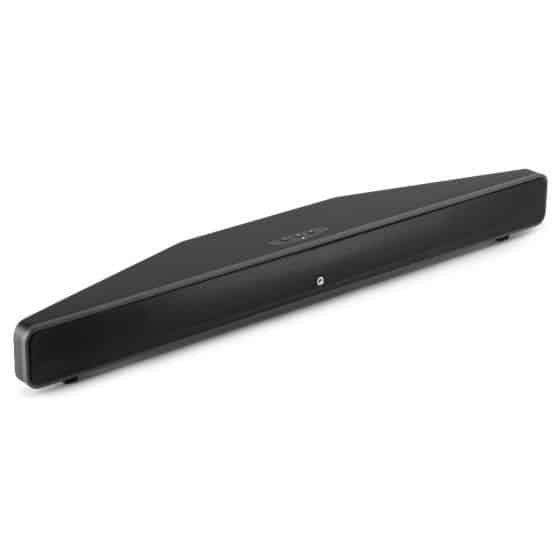 Another one form Q Acoustics- The Media 4 this time it is a soundbar. The sound with this system is fantastic. This soundbar may not come with a HDMI connction but all is not lost, it does come with NFC, aptX Bluetooth, an optical connection and has RCA and 3.5mm inputs. You can even mount this thing on the wall. This sound bar will set you back around $337.
A big Soundbase for that Big TV of yours- Canton DM100: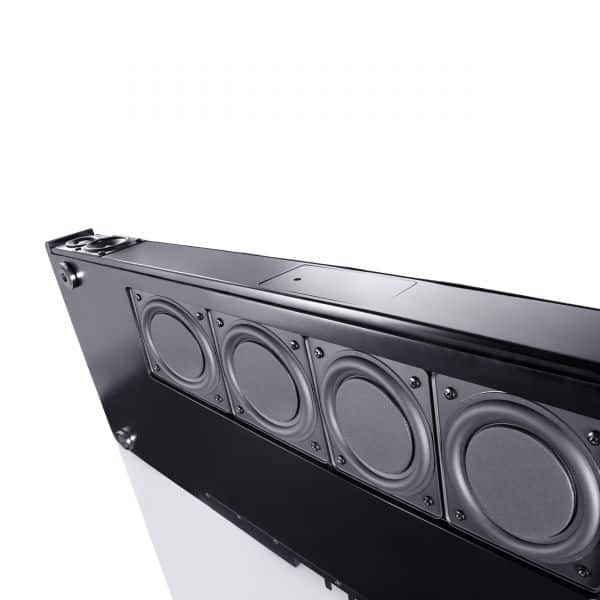 Canton is known for their quality soundbases since a time back and the soundbase appearing on this list is no different too. This soundbase is one for those large TV's out there, it too is large and as you can well appreciate it gives off a big sound too and I'm not just talking about increasing the volume.It has all the necessary input output requirements and also comes with subwoofer output too. This soundbase will put a hole in your wallet to the tune of $675.
Quality sound for a small price- The Yamaha YAS-207 Soundbar: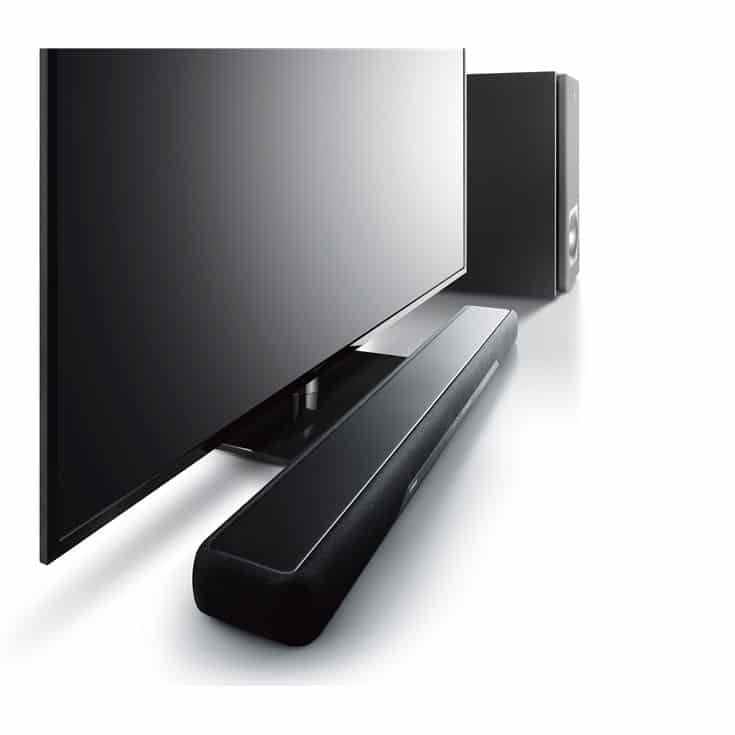 We have to say YES to this YAS Yamaha soundbar. It comes with amazing sound and is an excellent option for this price bracket. Besides having all the input and output requirements it has Bluetooth support too. Yamaha is known for its great sound systems and this one bears the tell- tale signature of Yamaha's great quality for sound systems. This soundbar will cost you around $363.
Another Yamaha on the list- Yamaha YSP-2700: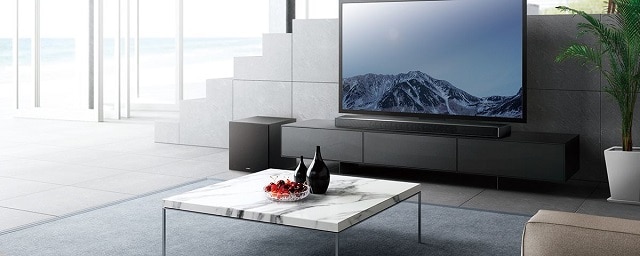 That 5.1 surround system on your wish list? butis too expensive? Then you need not worry this YSP-2700 soundbar cum subwoofer gives you that same 5.1 surround system sound without the hefty price tag. This unit comes with AirPlay, Blutooth and Wi-Fi streaming. This soundbar is easy on the eyes too. It is smart, sleek and would definitely go well with any TV. The sound sounds like its coming from everywhere with this unit. This soundbar costs just around $770.
A Simple yet Dynamic Soundbar for your room- The Sonos Playbar: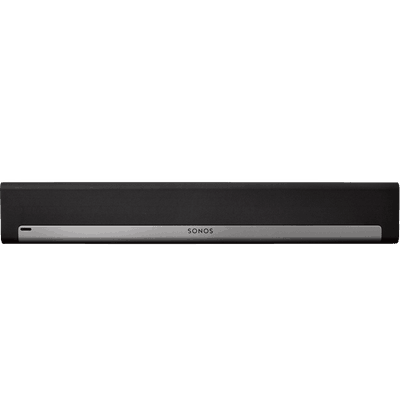 This soundbars will not only noticeably improve you listening experience but also comes with access to tons of music that you could ever hope to listen to. You don't only get quality sound while listening to this gadget but you also get a whole multi room experience while listening to the music it comes with. This soundbar costs around $945.
This time a Soundbase from Sonos- Sonos Playbase: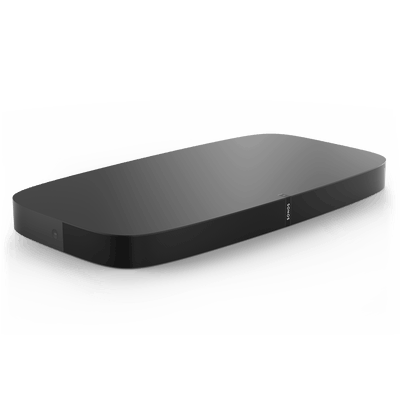 After the success of the soundbar, Sonos decided to go in for a soundbase this time around. While have much of the qualities of its soundbar counterpart, this unit also offers a great sound while watching your favorite show on TV. This unit too will cost you $945.
This one will Blow your mind- The Dali Kubik One Soundbar: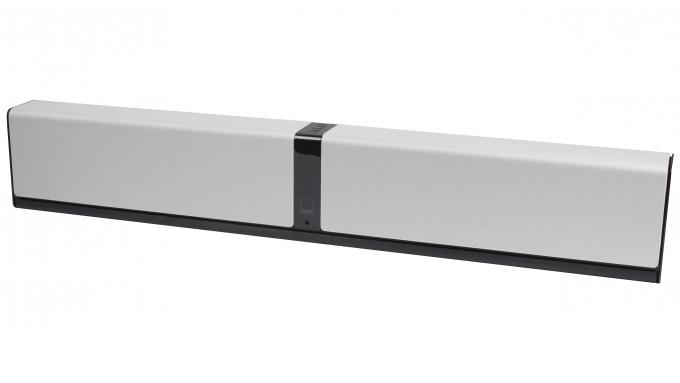 The Danish company has been known for its sound systems mostly of the stereo and surround speaker variety, but this time around they have opted for a Soundbar. According to Dali this is not your ordinary soundbars either it is a sound system in its own right. Whatever they or anyone else says this soundbar is totally great and not just to one's ears either it is easy on the eyes too. It comes in a variety of colors and I know that this has nothing to do with sound, but it is still a welcome sight. This unit comes with a choice of analogue and digital inputs and support for high res audio with Wi-Fi and Bluetooth compatibility.  This unit is definitely worth it for $1080.
Sony HT-ST5000 Soundbar: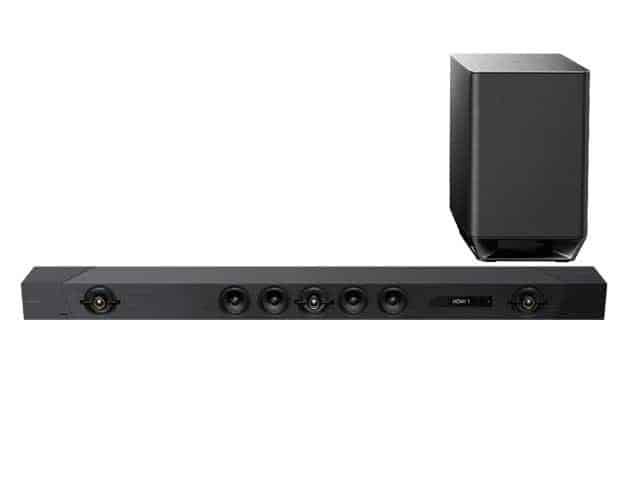 While many call it just a soundbar, the Sony HT-ST5000 has the appearance of a soundbar but with the sound quality of a surround system. It comes with Dolby Atmos audio, Google Chromecast compatibility and a subwoofer too. This unit is well worth it's $1,621 price tag.
While there are many other soundbars or bases out there, this is our list of the best in the market. Some don't even give you the feel of a soundbar though they may look the part.